2017 Retirement Outlook and Financial New Year's Resolutions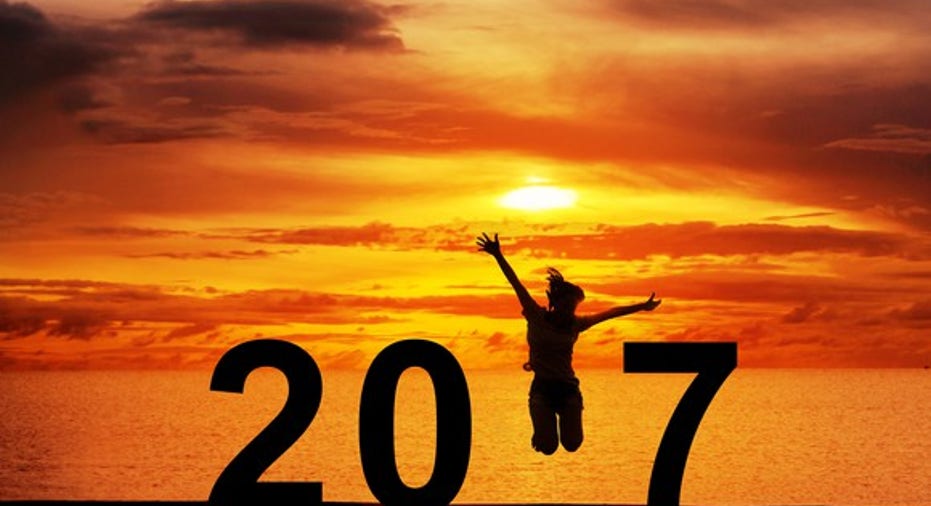 The end of the year is a good time to review your finances and your retirement plan. A happy and less stressful retirement is the best gift you can give yourself.
"[For] Baby Boomers closest to retirement, it's natural to feel unsure about how to protect your future when faced with the possibility of policy changes [under an incoming Trump administration]. While you shouldn't overreact, the old wisdom to 'stay the course' may not hold true in every situation," said Robert Steen, director of retirement advice for USAA.
Steen said Boomers should consider two New Year's resolutions: 1) Meet with a financial advisor in order to take a hard look at your current strategy and make sure you test drive different scenarios. 2) Calculate real spending because understanding how much money you actually spend annually can help you avoid a huge source of grief in the future. Take a look at your 2016 spending to get an accurate account of your expenses, and look for opportunities to increase savings.
If one of your New Year's resolutions includes managing your financial health more effectively, Dara Luber, senior manager of retirement at TD Ameritrade and Keith Denerstein, director of guidance product management at TD Ameritrade offered these additional end-of-year financial tips:
Boomer:  What should I do with my 401K and IRA contributions?
Luber: The most important thing for your 401k is, at the very least, you should be contributing enough each year to get the maximum amount out of your company match.  Additionally, consider contributing an extra 1% each year. As your salary increases, so should your contribution: consider saving it before spending it! For both IRA and 401k contributions, consider making any catchup contributions if you are over the age of 50. Also, allocate a portion of your bonus to your retirement account.
Boomer:  What are ETFs and what tax advantages do they offer?
Denerstein:  An ETF, or exchange traded fund, is a marketable security that tracks an index, a commodity, bonds, or a basket of assets like an index fund. Unlike mutual funds, an ETF trades like a common stock on a stock exchange. ETFs experience price changes throughout the day as they are bought and sold (as defined by Investopedia).
Boomer: What should I be looking for when reviewing my retirement portfolio?
Luber: Revisit your portfolio at least once a year. Make sure your time horizon, investment options and risk tolerance still align with the retirement goals and plan you have in place. A good start is a goal plan or retirement plan, and at TD Ameritrade you can come in for a complimentary, comprehensive goal planning session to help strategize for your financial future with support from a financial consultant.