2017 College Grads Expected to Get Highest Starting Salaries Yet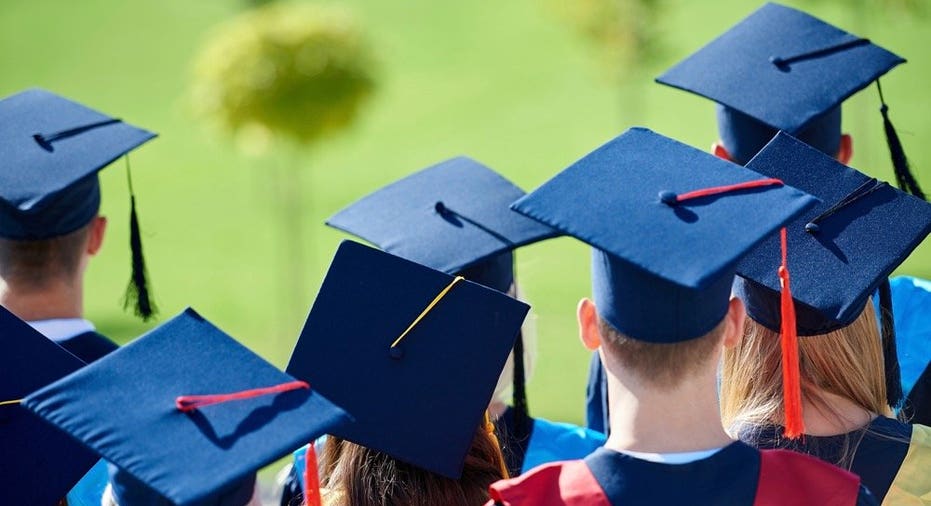 The Class of 2017 may be the luckiest new graduates yet, according to a new study that reports average starting salaries are at an all-time high.
The Hay Group division of Korn Ferry (NYSE:KFY) found that newly minted graduates are expected to rake in an average salary of $49,785 a year, which is up 3% from 2016. And the number is up 14% from those who graduated in 2007, which was just months before the start of the Great Recession.
Ken Mahoney, a New York based financial advisor for millennials, tells FOX Business that while the Trump Administration "can take some credit" for the boost, there are a number of reasons contributing to the increase.
"One is that companies are experiencing growth and they're putting money into personnel. There's also a fair amount of employee turnover, now that the job market has improved so much and people are changing jobs. Many employers want to attract employees who will stay around by offering higher starting salaries," says Mahoney, CEO of Mahoney Asset Management.
Researchers analyzed salaries of 145,000 entry-level positions from more than 700 organizations across the U.S., spanning from multiple industries. The highest paying jobs were software developers ($65,232), engineers ($63,036), actuaries ($59,212), and scientists/researchers ($58,733). The lowest paying jobs were category assistants ($35,592), customer service representatives ($35,848) and claims examiners ($37,508).
Additionally, Mahoney says many new graduates are moving West to places like San Francisco and Silicon Valley because the job demand is higher and so is the average salary of $62,829 per year. New York came in second with $60,190, following Los Angeles at $55,709.
Benjamin Frost, Korn Ferry Hay Group Global Product Manager, says that companies will now need to offer competitive compensation packages if they want to attract top talent.