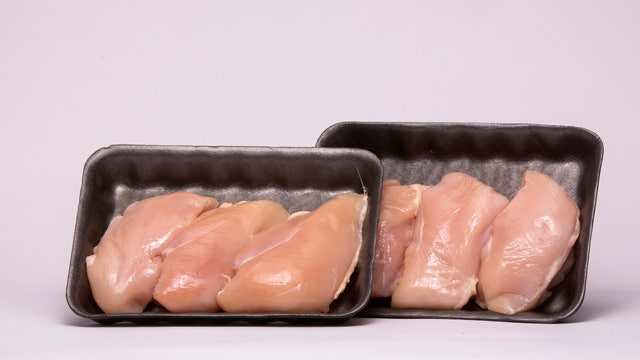 Chicken is and has been America's favorite protein for decades. And 2015 is shaping up to be the year of the rooster—well, an antibiotic free one. This past March, the fast food giant McDonald's (NYSE:MCD) announced plans that it would work with suppliers to stop using antibiotics important to humans in its chicken. Then Tyson Foods (NYSE:TSN), America's largest chicken producer and a top supplier to McDonald's, announced plans last month to completely eliminate the use of human antibiotics in its chickens by 2017.
The chicken debate has long been a hot topic for American consumers as concerns about what they eat have grown, and the overwhelming medical consensus that overuse of antibiotics in meat production is helping to create dangerous drug-resistant bacteria.
According to the Natural Resources Defense Council, 80% of all antibiotics sold in the United States are used on livestock and poultry, not humans.
Companies like Chipotle (NYSE:CMG) and Panera Bread (NASDAQ:PNRA) are already seeking the benefits of transitioning to antibiotic free chicken.
"We did it about 11 years ago. We were looking for better and tastier chicken. I think we were one of the first to roll out antibiotic free white meat," says Blaine Hurst, Panera Bread Executive Vice President and Chief Transformation and Growth Officer.
Hurst said the cost was a significant premium over conventional chicken (with antibiotics)  at the time and that the differential is narrower today.
"I believe it played a role in our brand. All of us are consumers at the end of the day. We want to see our food suppliers get healthy and cleaner, said Hurst.
Chipotle started offering responsibly raised chicken in their products in 2001. Their meats come from animals raised in more humane ways and without the use of antibiotics or added hormones.
"It is important to note that there is much more to our meat protocols than banning the use of antibiotics, and not all "antibiotic free" protocols are the same. Many companies are moving only away from antibiotics that are used to treat human illness. That's the case with McDonald's chicken; they are still allowing for the use of a class of antibiotics called ionophores, which are not used to treat human illness, but can still contribute to the issues associated with the overuse of antibiotics in livestock production," said Chris Arnold, Chipotle's Communication Director.
"We are eliminating human antibiotics, not all antibiotics. We do still use ionophores. These are needed to help keep birds healthy, said Dr. Christine Daugherty, Vice President of Sustainable Food Production at Tyson Foods.
To simplify it, The National Chicken Council explains it like this:
Much like a companion animal veterinarian would use de-worming compounds to prevent illness in a puppy (i.e. heartworm medication), chicken producers and veterinarians use compounds to prevent and treat disease in the birds they raise in the field.
"A bird or an animal gets sick, just like you or I would.  While only a very small percentage get ill, we still always have veterinarian oversight when using them," said Daugherty.
The National Chicken Council says waiting until the disease actually takes hold would pose greater risks and likely reduce the effectiveness of the treatment.
"It's a good first step, but we'd like to see these companies go farther," said Arnold, who says antibiotic use in livestock has, in many ways, become a way to circumvent good animal husbandry.
Though Hurst says it's easier said than done.
"You don't just decide tomorrow that you want to switch to antibiotic free. There has to be supply.  I don't think anyone wakes up and says they don't want to buy antibiotic free chicken. We are all consumers at the end of the day. We have over industrialized our food and I'm excited to see other companies jumping on the bandwagon," said Hurst.