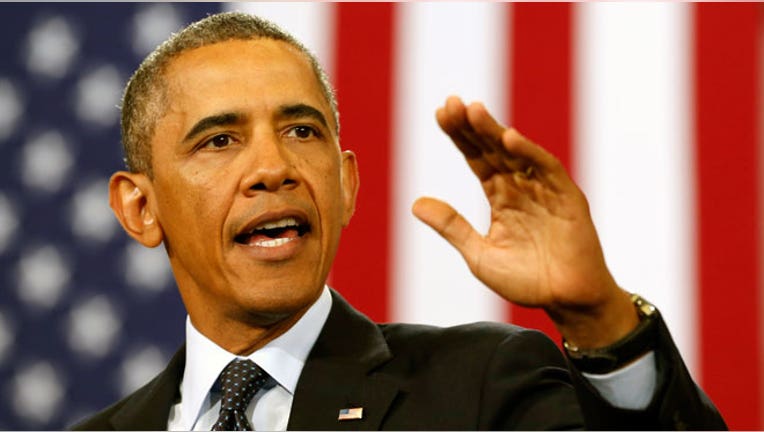 The second year of ObamaCare's open enrollment season will be delayed by one month, the Department of Health and Human Services confirmed to FOX News on Friday.
The move means Americans can begin signing up on Nov. 15, 2014 for coverage in 2015 through Jan. 15, 2015. The original dates for enrollment season were Oct. 15, 2014 through Dec. 7, 2014 for the end of enrollment.
This is the latest pushback in the troubled rollout of the Affordable Care Act, which has struggled with a series of glitches and errors on the insurance exchanges and postponements to key parts of the legislation.
HHS told Fox News the delay will give insurers more time to evaluate their 2014 experiences and set rates. It also moves the enrollment date until after 2014-midterm elections. Sources close to the matter to Fox News this would not impact the coverage for this year, which will kick off on Jan. 1, 2014.
The postponement comes a week after President Obama announced an administrative 'fix' that allows individuals to get a cancelled plans back through 2014 at the discretion of both state regulators and insurance companies. Critics have said the move would cause premiums to rise in 2014 by skewing the policyholder pool toward older and unhealthy people (and more expensive) in the ACA's first year.
The president's signature legislation is in the midst of its first open enrollment period, which kicked off on Oct. 1 and ends March 31, 2014. Due to the issues on both federal and state-run exchanges, enrollment numbers have been much lower than projected. HHS announced last week that 106,185 Americans had selected plans on both exchanges—this number includes both those who have and have not yet paid their monthly premiums for coverage.
The administration had previously projected to enroll seven million Americans in year one of the ACA with 2.7 million being young and healthy enrollees to even out the pool of policyholders. Under the law's individual mandate, every individual in the country must have coverage by the end of open enrollment period beginning on April 1, 2014. If they fail to obtain coverage for more than three months after that date, they will be fined $95 or 1% of their annual income for not complying with the mandate.