2012 Survey of Balance Transfer Cards Shows Offers Getting Better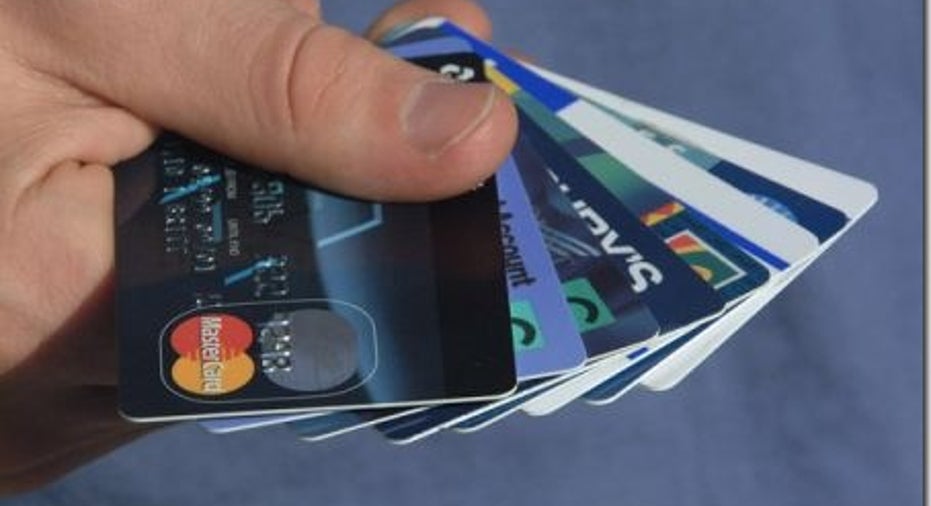 0% balance transfer offers are pouring into mailboxes again, advertising increasingly better deals. However, experts warn that due to rising balance transfer fees and fine print rules, 0% offers are not always a bargain.
These introductory rate offers, which dwindled at the height of the recession, continue to make a big comeback. In the third quarter of 2011, consumers received just over 1.3 billion mail offers from credit card companies -- up from 998 million for that time period in 2010, according to Andrew Davidson, senior vice president for market research firm Mintel Comperemedia. About 64% of those offered an introductory APR, typically 0%. "Competition [amongst card issuers] is very much on the rise," Davidson says, noting that many card issuers are extending their introductory periods and throwing in other perks to attract the most sought-after customers.
In fact, CreditCards.com's survey of 37 credit cards (see a sampling below) offering introductory rate balance transfers shows that some card issuers offer introductory periods as long as 21 months -- most at 0% interest -- and many also are offering similar deals for purchases. On the flip side, however, issuers continue to raise balance transfer fees.
The balance transfer heyday
Back when credit flowed freely, 0% offers poured into most mailboxes regularly. "One reason why the balance transfer offer emerged was because the credit card market began to get pretty saturated and it became more difficult for some large issuers to maintain the kind of growth they wanted," says Nick Bourke, director of the Safe Credit Cards Project at the Pew Charitable Trust. "By the time the late '90s and early 2000s came around, balance transfer offers were a big part of the consumer credit card space."
However, when the recession hit and the Credit CARD Act of 2009 tightened restrictions on card issuers, many experts predicted the end of 0% introductory rate offers. At the time, introductory rate offers were still trickling out, experts say, but often with low introductory interest rates -- usually under 5% -- rather than 0%, or with introductory periods of just a few months.
"After the CARD Act, we thought 0% balance transfer offers would just go away," says Linda Sherry, director of national priorities for Consumer Action. "But it turned out that wasn't true."
By 2010, the 0% offer was starting to make a comeback, and issuers were offering introductory periods that ranged from a minimum of six months mandated by the CARD Act up to 18 months or longer. However, banks made up for better introductory deals by doing away with the $50 to $75 balance transfer fee caps that were common during the heyday of the 0% offer. According to a report released in July 2010 by the Pew Charitable Trust and co-authored by Bourke, only 1% of bank credit cards at the time capped balance transfer fees -- and the median fee had risen from 3% in July 2009 to 4% in 2010.
The new 0% offer
Experts say introductory rate balance transfer deals keep getting more attractive, but the best offers usually go only to consumers with very good credit. The 0% offers landing in mailboxes now feature longer introductory periods, but, in some cases, higher balance transfer fees, than a year ago.
Experts also say card issuers are targeting specific consumers with these offers. According to Lita Epstein, author of "The Complete Idiot's Guide to Improving Your Credit Score," issuers now typically offer 0% introductory periods of a year or more to consumers with credit scores of 720 and higher. Issuers this year also are targeting consumers who carry a balance on their cards; for example, with offers for cards such as Citi Diamond Preferred, Citi Simplicity and Chase Slate, according to Davidson. "This year you're seeing more card issuers specifically target customers who revolve, with very attractive deals," Davidson says.
Sherry agrees: "It's still a very competitive market, especially for people with decent credit who are carrying balances -- those [customers] are the plums everyone wants."
Our CreditCards.com survey of 37 cards featuring a promotional balance transfer offer found that:
Many card issuers have increased the length of the introductory period since early 2010, and some of the cards that were offering low interest rates initially now offer 0%.
Of the cards that do offer 0% initially, 12 cards offer it for six months, one for six to nine months, three for 12 months, seven for 15 months.
The Citi Platinum Select MasterCard, the Citi Diamond Preferred Card and the Citi Simplicity Card all offer 0% on balance transfers for 21 months, while the second two also offer the same deal on purchases.
Of the cards that do not offer 0%, the introductory APR ranges from 1.99% to as high as 19.24%.
Almost all of the cards charge balance transfer fees, with few waivers or caps. Of the 34 cards that charge balance transfer fees, 17 charge 3% of the transaction amount, 10 charge 4% and seven charge 5%. However, 10 of the cards that charge 4% or 5% offer a 3% fee during the introductory period. None of the no-fee cards offer 0% APR for the introductory period.
Only two cards, the HSBC MasterCard Business card and the PenFed Visa Platinum Cash Rewards card, have balance transfer fee caps -- one $50 per transaction and the other $250.
Experts predict that these offers will keep on coming -- and deals will get even better, with more perks and rewards. For example, Davidson says Citi Simplicity is sending offers of a $100 sign-on bonus with no late fees, while the Chase Slate Card offers a special feature such as split purchases to help customers manage money, and the Citi Diamond Preferred Card offers concierge services for travelers. "There are some particularly sweet [balance transfer] deals out there at the moment," Davidson says.
Make the most of 0% offers
Consumers who want to take advantage of 0% balance transfer offers should be careful to use the offers wisely, experts say. Here are some tips:
Make sure your new credit limit is high enough to cover the balance you want to transfer. "If you have a $30,000 balance, most companies are not going to give you that amount," Sherry says. "They might give you less, then leave you with a balance on your old card, which negates your reason for doing the transfer."
Follow the rules carefully so you don't lose the introductory rate -- or, worse, get hit with a penalty interest rate of up to 30% or more. "Banks are not giving you a zero interest offer because they expect not to make money," says Ken Kamen, president of Mercadien Asset Management. "The bank is betting against you that you're going to be late on a payment, you're going to break a rule, you're going to go over your credit limit. If you trip just once, you could be looking at a very high interest rate and all your moves were for nothing."
Shop around for the best deal. "Look for the longest introductory period, the lowest interest rate during that time, and a very close to average interest rate when the intro period ends," Sherry says, adding that customers should see if they can get a balance transfer fee waiver, too. Be on the lookout for an offer that includes such a waiver -- they're rare, but they do exist -- or call the credit card company to ask for one, Sherry recommends.
Make a plan to pay it off early. "If your teaser period is a year, take the sum of money you're transferring and divide by 11 and make those payments because you always want to be paid before you get to the end of the period," Sherry says.
Avoid playing the 0% game. "People should look for a card they can stick with -- not jump from 0% offer to 0% offer, which could affect your credit and complicate your financial life," Sherry says.
Consumers might never see the excessively generous 0% offers of pre-recession years, but those with good credit who follow these tips might be able to score an attractive deal now -- or an even better one in the future.