2011 Credit Card Holiday Gift Promotions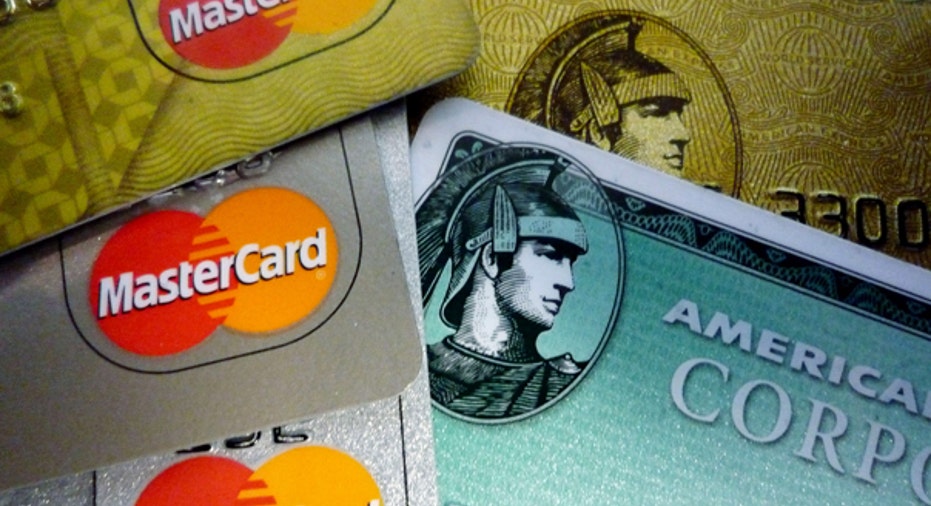 You may spend the holidays getting gifts for others, but credit card companies have taken steps to make sure that your kindness is literally rewarded. With an array of promotions that boost rewards and offer special purchase deals, buying with plastic offers some serious perks for the purchaser this year.
Check your shopping list -- twice, if you like -- against what your card issuer is offering and you may put a bit more jingle in your pocket this holiday season. Here are the 2011 holiday special rewards programs offered by seven major card issuers.
Help maximize the joy of the season, and your own, by getting better deals and savings through five American Express holiday promotions.
See special holiday deals chart for details.
Who knew that today's gifts can help foot tomorrow's college tuition bill? For Bank of America's Upromise World MasterCard cardholders, spending now will provide college savings later. On top of the usual cash-back offers that customers receive by using the Upromise shopping portal, cardholders will receive an additional 11% cash back bonus during the holidays. Participating merchants at Upromise.com include Best Buy, Target, Gap, Nordstrom and Apple. There is no limit on what a cardholder can earn through this promotion, which ends Dec. 31, 2011.
Log in to Perk Central, Capital One's shopping portal, to get even better rewards during the Black Friday shopping weekend (Nov. 25-28). Some 40 merchants, including Barnes and Noble, Macy's, J. Crew and Lands' End, will significantly boost their rewards offers, with some even doubling their offers for the weekend. Even after the weekend ends, some brands will offer up to 15 bonus rewards per dollar spent through the holiday season. (To access Perk Central, visit CapitalOne.com, log into your credit card account, then click on the blue "Earn More Rewards" button from the Reward Summary tab.)
Whether you're looking for ways to burn through a stash of reward points or rack them up for later, Chase's quartet of holiday deals offer ways to do both. All start at Chase's UltimateRewards.com site.
If a gift card is on your list, head over to the Chase Freedom Great Gift Card Sale, where cardholders can save up to 20% on select gift cards redeemed through the site through Jan. 4, 2011.
Holders of Chase Freedom, Sapphire and Ink cards who want to test their bidding skills at Chase's Holiday Merchandise Auctions through Nov. 25 may snare a deal as well. Bidding for hot holiday items including a PlayStation3, Samsung Galaxy Tab and Sony HDTV starts at just one point.
You can pile up rewards points by buying merchandise at the Ultimate Rewards Mall during prime holiday shopping season -- Nov. 15 through Dec. 16 -- where Ink, Sapphire and Freedom cardholders will receive up to 10 extra rewards per dollar spent at select merchants.
And on Cyber Monday (Nov. 28), Freedom, Sapphire and Ink cardholders can take advantage of 25% discounts on select merchandise redeemed with reward points at UltimateRewards.com.
See special holiday deals chart for details.
For nine lucky Citi cardholders, the holidays will bring extra cheer in the form of a $10,000 prepaid card. There are lots of smaller prizes, too: Cardholders who register their cards at sweepstakes.stories.Citi.com will be entered into a contest every time they use their cards (including five additional entries for eligible online purchases). That contest will pay off with $10 to $10,000 gift cards for more than 2,000 winners each week. The contest runs through Dec. 31, 2011.
The company has wrapped up five presents for cardholders this season, which will benefit everyone from restaurant-goers to football fans.
This year's fourth-quarter 5% cash-back bonus is specially tailored for cardholders making the most of the holidays, with a cash-back boost when you make up to $300 in purchases at restaurants, department stores and clothing stores. Head to Discover.com and click on "5% Cashback" to register.
Steer yourself to the ShopDiscover portal to see an increased cash-back bonus from more than 70 merchant partners starting on Nov. 13.
And if you've been saving up your rewards to redeem them during the holidays, you're in luck. New redemption partners  include Bass Pro Shop, Hobby Lobby, Burlington Coat Factory and ProFlowers. E-certificates are available for Zynga and digital game currency provider Electronic Arts. And as always, you'll get more value if you choose gift cards over cash back, with a $40 cash back bonus equal to $50 gift cards. Visit Discover.com and click on "Redeem Your Cashback Bonus" under the Cashback Bonus link.
Cardholders can also get exclusive access to a variety of Orange Bowl experiences with their cash-back bonus, from premium tickets, halftime show sneak peeks, Orange Bowl Fan Zone access and admission to the pregame Discover Tailgate Party. As with the previous offer, click on "Redeem Your Cashback Bonus" under the Cashback Bonus link at Discover's site.
Finally, shoppers can use their cash-back bonuses to pay for Amazon.com purchases directly, as long as they link their Discover Card to their Amazon account. Even better, cardholders will earn double cash rewards (or miles) on up to $250 in Amazon purchases made between now and the end of 2011 -- and possibly beyond. No sign-up is required.
See special holiday deals chart for details.
We all may relish the holiday spirit, but MasterCard's current promotion makes it clear who really runs the show. Through its "Here's to Mom" promotion, moms (and others) who register their MasterCards at the company's Holiday Rewards site and spend $200 in eligible online purchases through Dec. 31 will receive a $20 gift card.
For native New Yorkers -- or those visiting the city during the holidays -- MasterCard has lined up gifts and special events for cardholders to enjoy with family and friends. As part of its ongoing Priceless New York program, cardholders can get insider access to events including the American Ballet Theater's performance of "The Nutcracker" and the Botanical Garden's Holiday Train Show. They can also get a free gift and $50 gift card (with purchase) at The Shops of Columbus Circle. To get information about these and many other offers, visit MasterCard's Priceless Cities New York site.