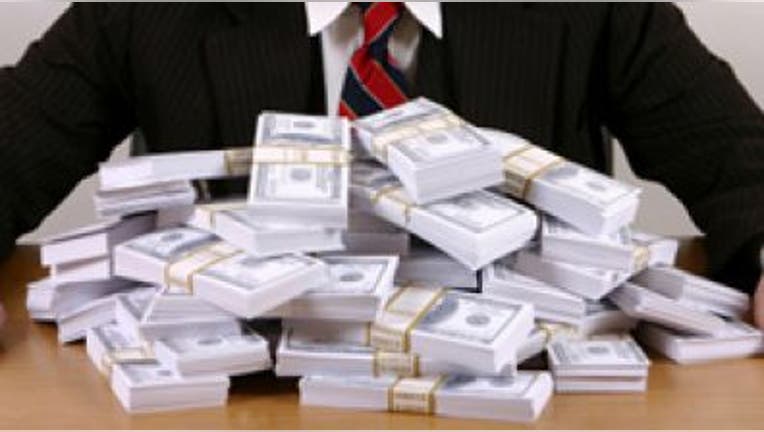 Trying to find investors for your startup? A veteran venture capitalist rounds up 20 seed-stage funds that could help raise money for your big idea.
You can raise money for your startup! The trick is not giving up too soon — and then soliciting angel and venture capital funds that are most inclined to invest in your geographic territory and specific industry.
Entrepreneurs who are currently incubating their ideas or developing product or service prototypes are typically called "seed-stage" businesses. If you're a raw startup company, then one potential resource for equity funding may be venture capital funds that specialize in investing in startup companies. Just about every hot online brand — from Airbnb to Groupon to Facebook — all received equity funding from seed-stage investors.
Even during this nagging recession, there's room for optimism for enterprising "big idea" entrepreneurs. According to the MoneyTree Report from PricewaterhouseCoopers LLC, seed-stage venture capital funds invested approximately $179 million during the third quarter. The average seed-stage deal size was $2 million. Companies in the software, media and entertainment, and IT services industries received the most first-round funding. Of course, angel investing adds to this funding activity.
20 sources of funding To help connect you to great collaborative minds and great funding sources, here's a short list of seed-stage funds from around the country. Keep in mind that some of these funds also invest in early-stage opportunities:
Andreessen Horowitz, www.a16z.com
Atlas Venture, www.atlasventure.com
Beringea LLC, www.beringea.com
CleanTech Partners, www.cleantechpartners.org
DFJ Mercury, www.dfjmercury.com
Edelson Technology Ventures, www.edelsontech.com
Hatteras Venture Partners, www.hatterasvp.com
Highland Capital Partners, www.hcp.com
HMS Hawai'i Management Partners, www.hmshawaii.com
Lightspeed Venture Partners, www.lightspeedvp.com
Matrix Partners, www.matrixpartners.com
Meritage Funds, www.meritagefunds.com
New Enterprise Associates, www.nea.com
O'Reilly AlphaTech Ventures, www.oatv.com
OVP Venture Partners, www.ovp.com
Pond Ventures, www.pondventures.com
Prolog Ventures, LLC, www.prologventures.com
Redpoint Ventures, www.redpoint.com
Venrock Associates, www.venrock.com
Village Ventures, www.villageventures.com
Putting together your proposal
I'm frequently asked how startup entrepreneurs can improve their funding proposals to seed-stage venture capital funds. The starting point is to ask for a smaller, more sensible funding amount, even if the big idea may require multimillions to commercialize. Most well-established venture capital funds, including seed-stage funds, prefer to invest in one or more rounds or "investment tranches."
To determine the right amount for a first tranche, evaluate your company's business plan in terms of operating milestones. A typical first tranche might cover development of a product or service prototype or a test market with a strategic partner.
The advantage of well-planned tranches for startup entrepreneurs is the founders suffer less dilution by not raising too much money while a company is (hopefully) at its lowest valuation. As the company achieves its milestones, then additional funds can be raised to pursue even bigger goals at a much higher valuation.
My second recommendation is to adequately describe the business opportunity in slide deck presentations and executive summaries. Investors are attracted to businesses that can grow in value, not just cool products. Make sure your presentations are focused on the priorities of investors to increase your chances of funding success. You can do it!