'1984' Returns to the Theaters, But It's Not Exactly a Trump Protest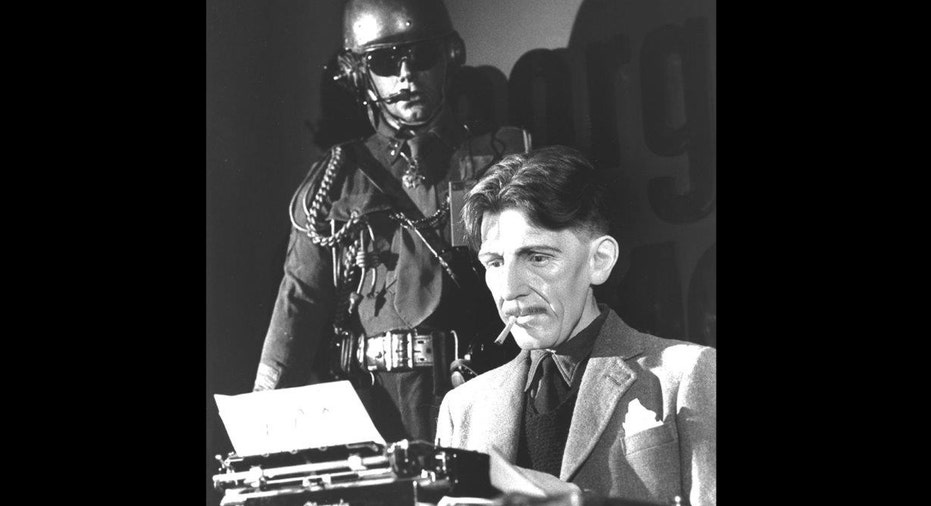 More than 190 independent movie theaters across the country on Tuesday are re-screening the 80s movie "1984"—a film based on George Orwell's 1949 novel about a government that manufactures its own facts and demonizes foreign enemies.
The resurgence of the film comes after sales of the book surged on Amazon in January, after President Trump's senior advisor Kellyanne Conway used the term "alternative facts" on NBC's Meet the Press.
Some argued that Conway's comments at the time reminded them of Orwell's character, "Big Brother," who was a leader that wielded total power over his inhabitants in the fictional thriller.
However James Morone, director of the Taubman Center for the Study of American Politics and Policy at Brown University, says the comeback of "1984" is merely a testament to the level of polarization in the country today, rather than a depiction of the Trump administration.
"Some Americans are terrifically cheered to have Trump in the White House. Others are so terrified they've made a resurgent hit of '1984,' a dystopia movie about an all-knowing, tyrannical big brother which manipulates every individual citizen," Morone tells FOX Business.
Indeed, others argue the classic is more applicable to President Obama's administration than Trump's.
And contrary to many reports, some theater owners across the country say they are not re-airing the film as a protest against the Trump administration, but rather as a ploy to get the president's attention.
"The Trump administration appears to be taking aim at the arts, in general, and I wanted to screen this film more as a warning/reminder to not be so quick to toss support for the arts out the window in the interest of balancing budgets," said Kelly Aubrey, owner of the FilmBar in Phoenix, Arizona.
Scott Hudson, director of film operations at the Philadelphia Film Society, tells FOX Business that one of his reasons for featuring the film is to celebrate the late, great John Hurt, who passed away in January.
"His work in "1984" is one highlight of a career rich with unforgettable performances. Further, as an arts organization we believe in the power of the arts - cinema especially - to stimulate and inform our national discourse on the issues of the day," Hudson says.
Participating theaters say they will be donating a portion of their proceeds to local charities and organizations to help fund community-related programming relating to the arts.