17 Entrepreneurs Share Their New Favorite Apps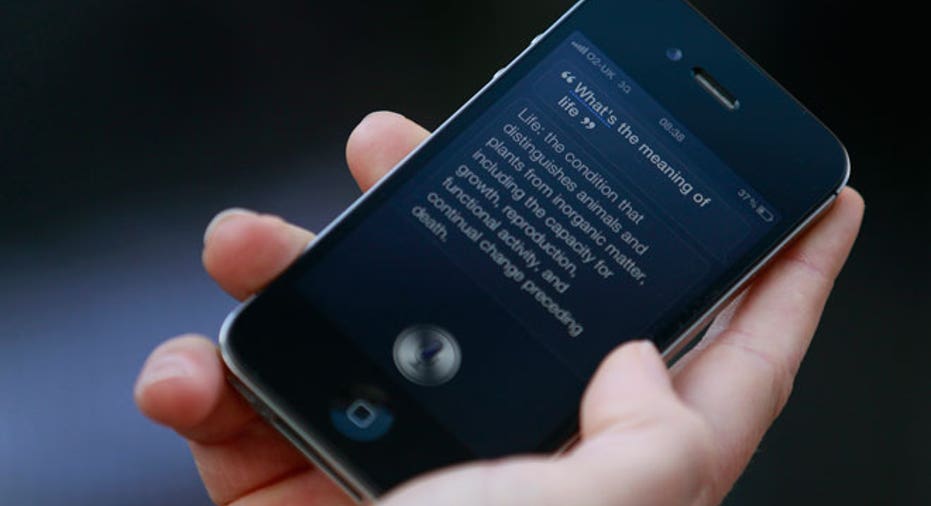 The Young Entrepreneur Council (YEC) is an invite-only organization comprised of the world's most promising young entrepreneurs. In partnership with Citi, the YEC recently launched#StartupLab, a free virtual mentorship program that helps millions of entrepreneurs start and grow businesses via live video chats, an expert content library and email lessons. Email your questions about best practices for starting up and/or managing a small business to smbs@foxbusiness.com.
No. 1: Brook
From Kelsey Meyer of Contributor Weekly 
Brook is awesome because it helps cut through the noise of Twitter. It delivers the top five tweets from people you want to keep tabs on in your inbox every day. It lets you keep tabs on publications, friends, competitors and industry leaders.
No. 2: WolframAlpha
From Liam Martin of Staff.com
If Google and Wikipedia had an accurate and omnipotent baby, it would be WolframAlpha. It has been popular among students for a while, but is catching on with the masses. It can do everything from solving higher-lever calculus problems to telling you the weather. It is not just information, but also a problem solver. Anything you need to know WolframAlpha can tell you.
No. 3: Omvana
From Patrick Conley of Automation Heroes
I've never been particularly good at meditating, but I think it's a key to the success of so many great entrepreneurs. I've been using the app Omvana lately, and I've noticed an improvement in my ability to focus. It's also a great way to relieve stress after a difficult day!
No. 4: pulseM
From Suzanne Smith of Social Impact Architects
PulseM provides me with an easy way to receive real-time feedback on my blog and newsletters. I love it, and it is easy for my contacts as well. I highly recommend it!
No. 5: focus@will
From Srinivas Rao of BlogcastFM 
If you're like me and have trouble focusing, focus@will is like an ADHD drug without the side effects. They're combining neuroscience and music to help people concentrate.
No. 6: MixBit
From Hassan Bawab of Magic Logix
MixBit differs from apps such as Instagram, Twitter and Vine because it lets you create and share longer videos and use content filmed by other users as part of your own creations. With MixBit, you can record, edit and publish videos as short as one second and up to one hour right from your iPhone.
No. 7: NextDraft
From Danny Wong of Blank Label 
NextDraft is my new go-to place for news highlights and summaries curated by Dave Pell. I spend less time consumed by the news and more time getting critical work done or enjoying a proper work-life balance. Tip: reading tech or world news all day doesn't mean you're being productive.
No. 8: Wibbitz
From Ben Lang of Mapped In Israel 
Wibbitz is a fairly new iPhone app that converts news articles into video summaries. It's one of the best-designed apps I've ever seen.
No. 9: Tempo Smart Calendar
From Sharam Fouladgar-Mercer of AirPR 
Tempo has replaced the calendar app on the iPhone. It is a smart calendar that has fully integrated travel updates (it tells you with one click if your flight is delayed, for example), as well as a host of other features such as one-click access to conference calls and the ability to find emails and documents associated with an event and send attendees a "running late" email or text with one tap.
No. 10: Full by Lemon.ly
From John Hall of Influence & Co. 
Full by Lemon.ly is a brand-new app that is perfect for tracking anything in life. Using "stoplight indicators," you can set any monthly goal and visually track your progress.
No. 11: AngelList
From Jonathan Boyle of Aftersteps
Entrepreneur/startup-minded people are often lost in the sea of credentials and minimum requirements on LinkedIn. Being a great employee at a startup often means finding the answer, not having the answer. AngelList, with its yes/no mutual introduction, cuts through and gets to real conversations we want to have: "How can I help you?"
No. 12: Transit App
From Jay Wu of A Forever Recovery
As a frequent traveler and a die-hard fan of trolleys and trains, I love the new Transit App. The app provides a constantly updated database of mass transit options in cities all over the U.S. and Canada. I can know the cheapest and most interesting way to get around anywhere I go in a few clicks.
No. 13: Vesper
From Phil Laboon of Eyeflow Internet Marketing 
As an entrepreneur involved in many different ventures, it's important for me to organize my thoughts and be able to readily access them. I use Vesper where you can create new notes, add text or images, tag them so it's easy to search for them and share them via mail or messages. The app even suggests tags based on the context and content you're entering.
No. 14: Quibb
From Derek Shanahan of Playerize 
Quibb is an invite-only community for professionals to share what they're reading and engage in thoughtful discussion. It's where thought leaders curate for one another, and it has become my go-to spot for consuming news. The signal to noise ratio is stunning, and the quality of discussion is like nothing I've seen elsewhere. Every day the mobile app is my first stop during commutes or downtime.
No. 15: SphereShare
From Adam Cunningham of 87AM
I just started playing around with SphereShare, and I love the quality content and stunning UX. It's a new approach to visual apps, and I think it might have some legs. My complaint with it, though, is that it fails to address the engagement component for consumers or how to actually create a sphere. This simple misstep creates a less-than-worthwhile return experience.
No. 16: IKEA's Augmented Reality App
From Ha Phan of Porch 
IKEA's new catalogue app allows you to virtually place furniture in your home via your smartphone or tablet. It's a super useful application of augmented reality, and I'm totally obsessed with it because we're starting to decorate our new office.
No. 17: MobileDay
From Sarah Schupp of UniversityParent
I have a conference call almost every day. MobileDay is an app that makes dialing into conference calls on the go with your smartphone less painful. You can dial in with one touch rather than dialing multiple levels of passwords and pins. You can also let the other people on the call know if you're running late. This also syncs with Salesforce!