15 Minutes With Hershey's Head Honcho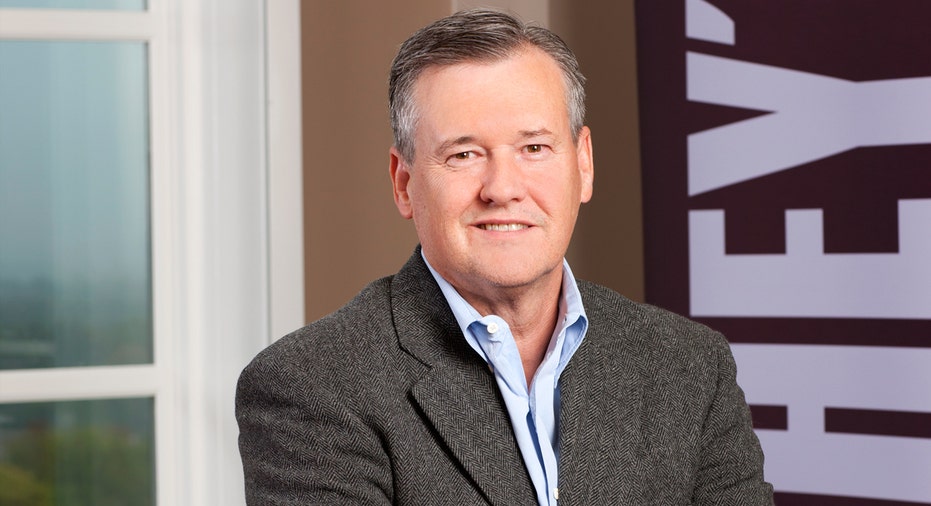 He's been at the helm of making Hershey's (NYSE:HSY) sweets since 2011, a job that John P. Bilbrey takes very seriously.
"I wake up every day, wanting to make sure our products are the best and the safest possible products they can be," he tells FOXBusiness.com at a sit down interview.
Bilbrey is applying those key principals to the company's expanding non-candy portfolio which includes KRAVE Pure Foods, Inc., an all-natural jerky brand the company bought in January.
"One of the great things about Krave is that we think the brand is expandable so we can go into other protein spaces," he adds.
While consumers may see new variations of protein snacks, Bilbrey said chocolate lovers shouldn't be worried. "We will always be in the chocolate category, we will be here a 100 years from now. I just think Hershey's will have a broader portfolio. We have brands like Brookside now, which has a nice healthy brand halo effect." Brookside makes dark chocolate-covered snacks with real fruit juices and flavors.
As Bilbrey enhances the company from its headquarters in Hershey, Pennsylvania, he is also expanding its footprint overseas.
"I think we have forgotten that in the U.S., we probably have the most secure, dependable food system in the world. And, we have so much choice."
Bilbrey says developing countries don't have those kinds of choices. And that's one of the reasons his company started a program called Nourishing Minds to help provide basic nutrition to children in Ghana.
The program will help train 7,500 farmers in West Africa to source peanuts that can make a new product called Vivi, a nutritional supplement that will be distributed to school children.
"West Africa is important to us from a supply chain standpoint, too. Seventy percent of the cocoa that is produced and consumed around the world comes from Ghana and the Ivory Coast."
Hershey's is also joining a long list of major companies like General Mills (NYSE:GIS), Cargill, and Royal DSM who participate in a program called Partners in Food Solutions, that connect experts from the world's leading food companies with their counterparts in Africa to help them improve and expand their businesses.
Bilbrey goes on to say that his company also has an interest in growing their business to the rising middle class.
"Once your based caloric needs are made, then you look for choice. Beyond choice, then you look for categories like ours, which is a kind of a "reward me" celebration type category. So for us, to participate in all of these types of emerging economies and building our brand awareness is really important to us."
What's also important to Bilbrey is what all consumers want; transparency and healthy options.
"We're in the consumer products business so it's not my job to defend science. I would very much tell you that in 40 years though there is no evidence that GMOs are unsafe. The National Academy of Science will tell you that too. But if you want to buy something from me, and you say I don't want GMOs, I need to sell you something that is non-GMO."
Bilbrey says that a lot of Hershey's products could move to GMO-free with a couple of more tweaks almost tomorrow.
"Our sugar, we have gone back from sugar beets which is typically a GMO to reorganize our plants to where we can do cane sugar almost by default. We have gone to largely hormone free milk and our cocoa is certified cocoa. We just have a couple of things with soy lactose and vanillin (a vanilla flavoring) which are ingredients that are a little more tricky but we're getting ourselves there," he says.
While he admits he doesn't like the idea of mandatory GMO labeling across multi-state platforms because of  the complexity, he would support it if there was a federal mandate.
"But at the same time, I would rather communicate with my consumers about what my products do but if that is what the consumer wants to know that's fine," he says.
Afterwards, he gave me a high-five because my 15 minutes were up and he told me PayDay and Hershey's Almond Chocolate bars were his favorite products.