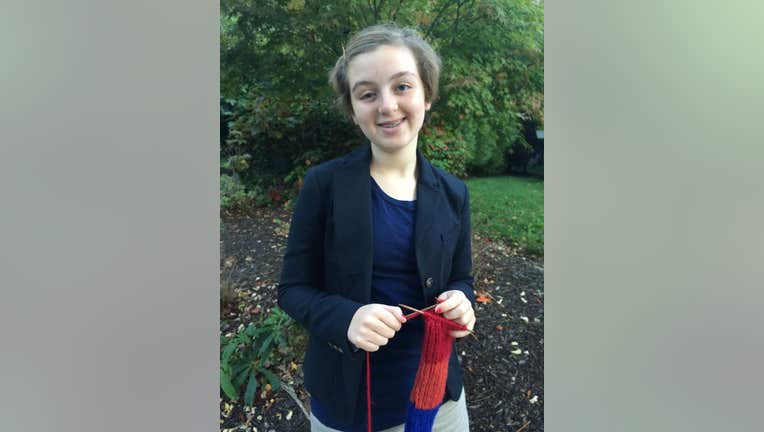 A pair of legwarmers was Baltimore teen Lily DeBell's ticket to meeting President Obama Tuesday.
The 8th grade student at Roland Park Elementary/Middle School recently won the National Youth Entrepreneurship Challenge, organized by the Network for Teaching Entrepreneurship (NFTE). With her business Lily's Legwarmers, DeBell sells sustainable and customizable leg warmers for dancers.
"I hand-knit them and have a knitting machine. I'm recruiting senior citizens, since they have knitting experience, to enrich the elderly community," DeBell said. Since starting the business in August, DeBell has sold 50 pairs of legwarmers, which she markets on the online marketplace Etsy for between $22 and $32 a pair.
The precocious teen said it was a "really great" experience meeting President Obama in the West Wing.
"He was very inviting. We talked about small business and how it will help bridge the gender gap," DeBell said. "I have two younger sisters and my mom teaches at an all-girls school, and I am very interested in equal opportunities for women in the workforce."  DeBell said the entrepreneurship contest taught her the value of putting herself out there and not being afraid of what other people think.
In addition to meeting the president, DeBell won a $25,000 prize to be put toward growing her business. Down the line, DeBell hopes to become a doctor and is looking at studying at the U.S. Naval Academy.
But for now, DeBell is focused on growing Lily's Legwarmers.
"My plan is to hire more labor and continue making sales. I'd also like to find a wholesaler – I've had some contact me … and reach a wider market of people," she added.