$130B Verizon Wireless Deal? Verizon, Vodafone Revive Talks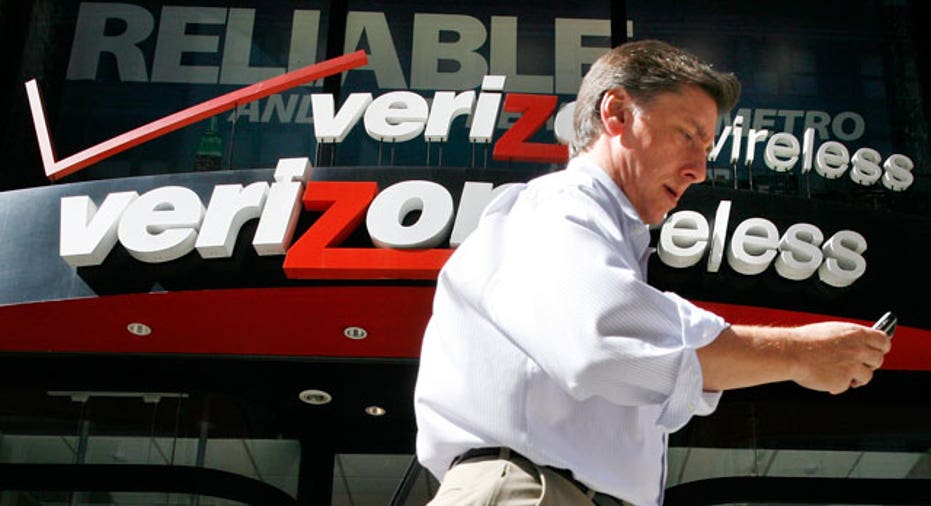 As interest rates continue to rise and competition in the wireless industry heats up, Verizon Communications (NYSE:VZ) has resurrected talks to buy Vodafone's (NYSE:VOD) stake in Verizon Wireless for up to $130 billion.
A mega deal would represent one of the largest transactions in recent years and achieve one of Verizon's long-standing goals: to take full control of its lucrative Verizon Wireless joint venture, which the U.K.'s Vodafone currently owns 45% of.
In a statement, Vodafone confirmed it is in talks to sell its stake in Verizon Wireless but added there is "no certainty that an agreement will be reached."
While the two companies previously disagreed over how much to value Verizon Wireless at, talks have resumed in recent weeks to the point that Verizon has been in talks with banks over borrowing $50 billion to fund the cash part of a potential cash-and-stock deal, The Wall Street Journal reported.
Earlier reports indicated Verizon was willing to pay about $100 billion for the joint venture, while Vodafone was hoping the stake would fetch around $130 billion.
It's not clear if Verizon has pitched a specific proposal nor if the disagreement on price has been narrowed, the paper reported.
According to Bloomberg News, a deal could be announced as soon as September 2, with Verizon agreeing to pay about $130 billion and sell its 23% stake in Vodafone Italia back to Vodafone for about $5.3 billion.
New York-based Verizon declined to comment on the report.
Wall Street largely cheered the news, lifting Verizon's shares 4.38% to $48.60, while Vodafone soared 8.43% to $31.89.
On the other hand, the looming financing burden weighed on the cost to insure Verizon's debt. The company's five-year credit default swaps widened around 20%, according to Markit.
The timing of the resurrected deal talks suggests Verizon is watching the turbulent bond markets, where soaring rates threaten to make the financing part of the mega transaction more expensive through added interest costs.
Likewise, smaller rivals in the U.S. wireless industry continue to set their sights on leaders AT&T (NYSE:T) and Verizon Wireless.
Sprint (NYSE:S), the No. 3 player, has more cash to spend after agreeing to a sale of a majority stake to Japan's SoftBank for $21.6 billion.
Likewise, T-Mobile US (NYSE:TMUS) revealed earlier this month it landed 1.1 million new customers in the second quarter, displaying the benefits of its decision to combine with smaller discount provider MetroPCS.