13 New Year's Resolutions Everyone Should Make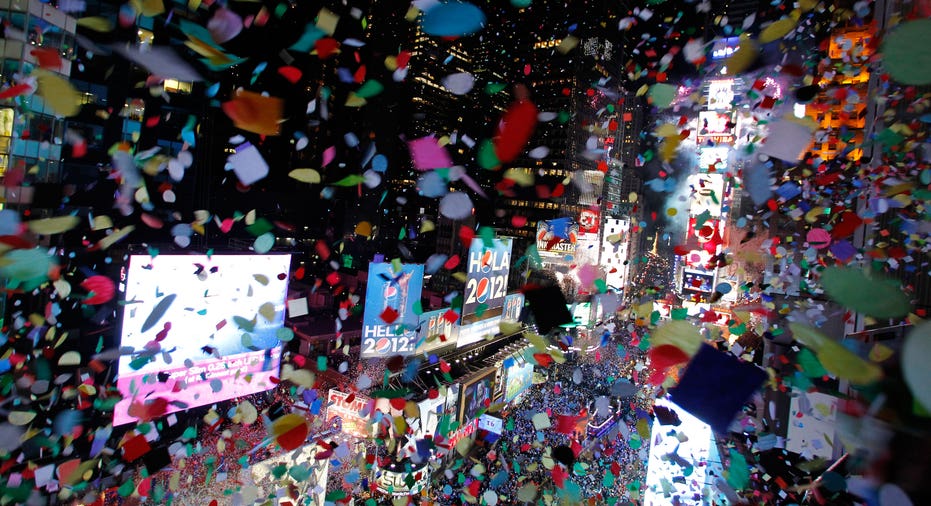 New Year's resolutions aren't only about self-improvement. Often, making a commitment to changing your behavior can help your family, friends and co-workers. To help you figure what New Year's resolutions will have the most impact, professors and other members of Washington University in St. Louis came up with 13 resolutions everyone should make this year.  Those resolutions are:
Learn something new
"Taking a class in a subject you enjoy is a great way to rekindle your love of learning," said Robert Wiltenburg,  dean of University College, the professional and continuing education division of Arts & Sciences at Washington University. "If you give yourself the freedom to explore new interests, you might uncover a passion that you never knew existed."
Walk in the park
"A quick walk in the park can do wonders to reduce stress and increase focus," said Aaron Hipp, environmental health expert and assistant professor of social work at the university's Brown School. "Research has linked visiting parks to improvements in mood, concentration and positive feelings. People taking a walk in or even viewing a park report reduced feelings of depression, anxiety, anger and tension. A resolution to walk more and take advantage of local parks can contribute to a healthy, green year."
Volunteer
"Volunteering is good for your physical and mental health, as well as the local economy," said Amanda Moore McBride, associate professor and associate dean for social work at the Brown School and director of the university's Gephardt Institute for Public Service. "Research links volunteering with improved overall well-being, and connections between people within a community correlates with strong economic indicators. Do everyone a favor this new year and volunteer."
Get your social media house in order
"We're making choices without thinking about the way we're building the world of new media," said law professor Neil Richards,  a privacy-law expert and author of the upcoming book "Intellectual Privacy," to be published by Oxford University Press in 2014. "But the choices we make now about the boundaries between our individual and social selves will have massive consequences for the societies our children and grandchildren inherit."
Rediscover the library "A library card can be the most powerful item in your wallet, opening up vast resources that will enrich your life and give you access to more than you can imagine." said Jeffrey G. Trzeciak, university librarian.
Step away from your desk
"You learn to sit at school; you learn to sit at work. Get active like you used to be when you were a kid," said Debra Haire-Joshu, director of the Obesity Prevention and Policy Research Center at the Brown School. "We can learn, then, to bring activity back into our daily life, just like we learned to take it out."
Pay down your credit card debt
"You may be tempted to pay off a smaller-debt account with a low APR because psychologically it feels gratifying to close an account. But the best way to reduce overall debt is to put extra money toward the loans with the highest interest rates," said Cynthia Cryder?, assistant professor of marketing at Olin Business School.
A few strategies to manage debt more effectively:
Use your smartphone to quit smoking
"Smoking is both a physical addiction to nicotine and a learned psychological behavior, so the best way to quit is to attack it from both sides," said Sarah Shelton, manager of research and evaluation at the Brown School's Center for Public Health Systems Science.
Shelton adds that using nontraditional measures like smartphones in the fight against smoking can help greatly. In particular, smartphones can bring new forms of support to those looking to quit.
Mind your health
Getting healthier in the new year can be as easy as making a few simple lifestyle changes, like committing to eating a healthy breakfast, paying attention to grocery nutrition labels or sticking with a consistent exercise regimen.?
Kick the car habit
"Each gallon of gas we burn releases approximately 20 pounds of CO2 into the atmosphere," said Phil Valko, the university's director of sustainability. "With rising gas prices, rising sea levels and increasing traffic congestion, going car-free is a challenge that more and more individuals are interested in taking on."
Parents: Make every day count
"In order to be happy, well-adjusted children that grow into happy, well-adjusted adults, kids need happy, well-adjusted parents," said Kelly Ross, an assistant professor in the Department of Newborn Medicine at the Washington University School of Medicine and a pediatric hospitalist at St. Louis Children's Hospital.
Get more sleep
Proper sleep can promote better learning, memory and health, researchers have found. Additionally, getting more sleep helps to improve the ability to retain information and perform new tasks.
Consume more culture
"By subscribing to a series, you're telling the organization, 'I believe in what you do. Culture matters to me. I'm one of your people,'" said Charlie Robin, executive director of Edison, the university's professional performing arts showcase. "It identifies you as someone who is game for art, for entertainment and for edification. Don't let weather, whining or whimsy counter your commitment to culture!"
Follow David Mielach on Twitter @D_M89 or BusinessNewsDaily @bndarticles. We're also on Facebook & Google+.