13 Cool Eco-Businesses for Earth Day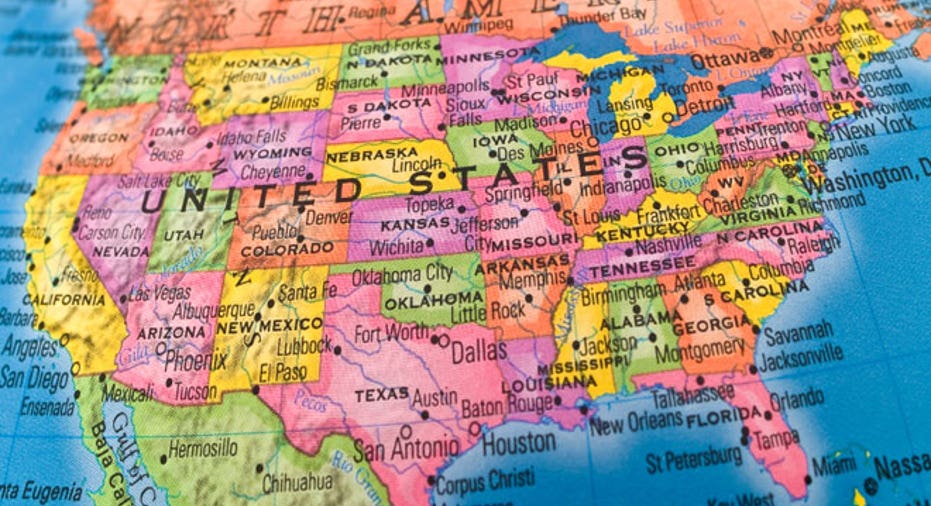 Calling all tree huggers, environmentalists and children of Mother Earth: Today (April 22) is Earth Day. And while many folks will spend this day picking up litter on the side of a highway or teaching children how to plant trees, there are some business owners that spend 365 days a year devoted to helping the planet by selling eco-friendly products and services.
Here are 13 eco-friendly businesses to inspire your Earth Day activities:
GoodGuide
These days, it seems that just about every big company is jumping on the green bandwagon. And the number of products toting "eco-friendly" or "all-natural" labels can be overwhelming and sometimes even misleading.
So how do eco-conscious consumers decide whether a product meets their environmentally friendly criteria? For starters, they might try using GoodGuide.
Developed by Dara O'Rourke, professor of environmental and labor policy at the University of California at Berkeley, GoodGuide is a website and free mobile app that lets consumers see scientific ratings of common household products.
By simply scanning the barcode on a jar of pasta sauce or a bottle of dish detergent, the app can tell users if the product meets their personal standards for safe ingredients, environmental sustainability or carbon emission reduction.
Ecomarket
The Internet is also chock-full of "eco-friendly" products. And finding what you're looking for amidst all the organic T-shirt peddlers can be a challenge.
Ecomarket, the Internet's third-party marketplace for eco-conscious consumers, lets you indulge your retail addiction and make green decisions at the same time.
Whether you're in the market for a purse made out of recycled candy wrappers or a pair of vegan shoes, you'll find what you're looking for on Ecomarket.
ecoBabygear & Jillian's Drawers
While most big baby sites, like Babies R Us, sell a number of these Earth-friendly products, there are also a few small businesses profiting from the greening of baby gear.
Sites like ecoBabygear and Jillian's Drawers, which both have brick-and-mortar locations as well, are examples of small businesses that are making big changes in their local and virtual communities.
By promoting sustainable baby products and environmentally friendly child-rearing practices like cloth diapering, these businesses help both regular moms and the Earth.
Eco Carmel
Another eco-friendly retailer making a splash in the green marketplace is Eco Carmel, a Carmel, Calif.-based home and garden store that serves as a local hub for products, services and advice on green living.
Business owner Kristi Reimers uses her storefront and virtual shop to spread information about environmentally friendly lifestyle choices. She sells everything customers need to build a happy, healthy home — from nontoxic paint to cutting boards made from sustainably grown wood.
Reimers also uses her knowledge of eco materials to help local businesses and homeowners find ways to incorporate renewable or recycled resources into their remodeling projects.
AXION
Consumers drive much of the action in the green marketplace, but industry leaders are also stepping up to the plate when it comes to saving the planet.
AXION, a building materials supplier, is changing the way companies think about rebuilding America's infrastructure, like railroad systems and bridges, with their Earth-friendly products.
The company's railroad ties and pilings are made from recycled consumer and industrial plastic and could soon replace building materials that aren't sustainable, such as steel and concrete.
Axion is currently working with major partners, like Long Island Rail Road, to improve infrastructure safely and sustainably in the United States.
Lapka
Environmentalists know that creating a positive change in the world at large starts with making environmentally friendly choices at home. But how can eco-minded individuals learn more about their personal environment?
For one thing, they might get their own personal environment monitor. Lapka is a handheld sensor system designed for use with iPhones and iPads. Its four modules measure invisible forces — such as radiation, electromagnetic fields, humidity and nitrate levels — that may affect a person's well-being.
So if you want to find out whether that apple you bought at the farmers market is really organic, or if you'd like to see a digital representation of the beta and gamma particle radiation that surrounds you, Lapka might be the tool for you.
Door to Door Oranics & Planet Organics
For a lot of folks, going green means choosing to eat organic foods.
But not everybody has easy access to organic foods, and that's where organic delivery services come in handy. Web-based delivery businesses like Door to Door Organics in Ottsville, Pa., and Planet Organics in San Francisco bring organic foods directly to eco-conscious consumers.
These companies buy organic products directly from local farmers and food manufacturers and deliver it either to customers' doors or to a centralized location where it can be picked up by customers.
Uncle Jim's Worm Farm & The Composting Network
Of course, if you're more of a grow-your-own dinner kind of environmentalist, there are businesses out there that can help you get your organic gardening up to its full potential.
One, for example, will help you create your own compost. Called  Uncle Jim's Worm Farm, this online worm distributor ships live composting worms — as well as other tools necessary for creating organic fertilizers — to folks all over the United States.
And Uncle Jim's isn't the only online retailer dealing in wrigglers. The Composting Network, a Louisiana-based organic-waste recycling company, also delivers worms to its customers, as well as bags of soil and compost.
Trash Krusher
Want to help keep the more than 30,000 tons of waste created by plastic garbage bags each year out of landfills?
The Trash Krusher, a trash compactor that's pretty enough to sit in your kitchen, can help you minimize your use of plastic garbage bags, which can take up to 1,000 years to decompose in a landfill.
And the Trash Krusher doesn't only help save the planet — it also saves you money. With twice as much garbage stuffed into every bag, you can buy garbage bags half as often as you once did.
Namaste Solar
One of the missions of the employees of Namaste Solar — a solar energy installation company in Colorado — is to leave the Earth a better place than they found it.
Of course, there are thousands of solar panel installation and maintenance companies across the United States dedicated to providing consumers with clean, renewable, pollution-free energy. But Namaste Solar stands out because of its unique business model and progressive company culture.
The company is set up as a worker cooperative, in which every employee owns an equal amount of common stock in the company and has an equal vote within the company. This setup might not have a big effect on Mother Earth, but it goes a long way in keeping working moms and dads happy and dedicated to their work.