12 Tech Shopping Myths You Shouldn't Believe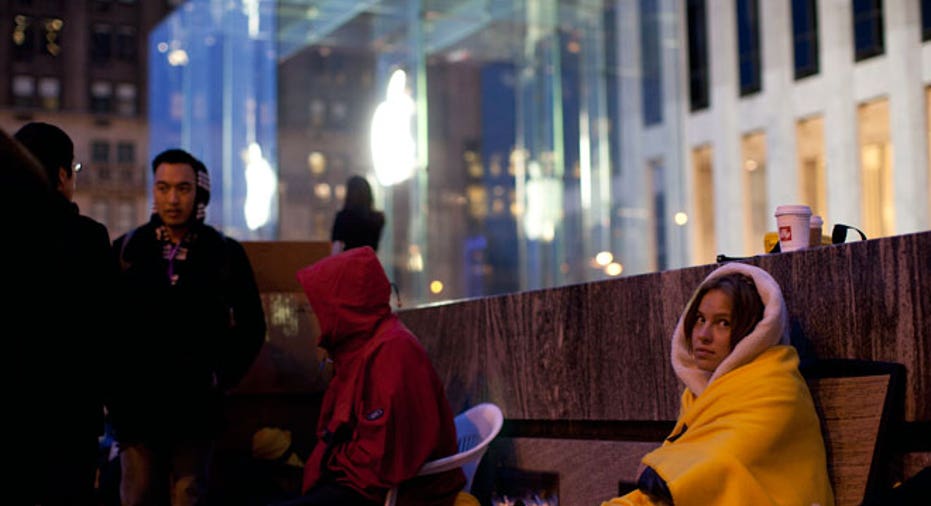 The Internet is a priceless research tool for shoppers, but when not used correctly, it can spread all types of myths about technology that could result in consumers spending more money than they should.
From the importance of ultra-expensive HDMI cables to a laptop's ideal processor speed, we shine light on 12 of the most common tech myths that people still fall for. Brush up on the list now so you don't get taken for a ride later.
1. Expensive HDMI Cables Mean Better Image Quality
While you may think the quality of your media relies on the cable that transmits it, you don't actually need to spend a lot of money on an HDMI cord. Various outlets have debunked this myth, and based on the deals we see, consumers should spend no more than $4 on a 6-foot cable. In fact, Monoprice offers one for $3.50.
2. Processor Speed Is the Most Important Laptop Spec
Some shoppers may base their computer purchases on the system's processor speed, however, as PC World states, you probably won't notice the difference between a Core i5 CPU that's 2.3GHz and one at 2.5GHz. Instead, you're better off looking at the number of cores in the processor. A dual-core system is sufficient for everyday computing (streaming HD movies, Twitter, Facebook), but a quad-core CPU (accompanied by a graphics card) will offer more horsepower for HD video editing or playing the latest PC games at full resolution.
3. LCD TVs Provide the Best Picture Quality
When it comes to picture quality, plasmas are still king. In fact, only one of CNET's Top 5 HDTVs of 2012 is an LCD. That's not to say LCD HDTVs are a bad bargain, but for videophiles who want the deepest blacks and best viewing angles, plasmas still reign supreme. Not only that, but plasma HDTVs regularly come in at lower prices too, and may see even deeper discounts in the future if, as rumors imply, financially-burdened Panasonic backs out of the plasma business.
4. Apple Products Are Only Discounted on Black Friday
As we've noted before, deals on Apple products can come as quickly as two days after a product's debut. And though you may think Apple's Black Friday Sale is the only (and best) time to find discounted Apple products, the truth is we tend to find better Apple deals from resellers year-round, as well as during that weekend specifically.
5. A DSLR's Megapixels Are All That Matter
Unless you're printing billboard-size photos or doing some extreme photo cropping, the megapixel count in today's models is no longer relevant. As the New York Times pointed out, the megapixel myth is a "big fat lie."
6. Refurbished Electronics Are Always Scratched and/or Dented
While refurbished electronics are often stigmatized as "rejects," many of them have actually undergone better and more rigorous testing standards than new products. In addition, they can offer savings of up to 50%. When buying refurbs, we recommend researching who you're buying from. For instance, Apple, Amazon, and Best Buy offer an assortment of refurbs that have undergone thorough testing standards.
7. Newer Is Always Better
While many of us may like being the first on the block with the latest tech, being an early adopter has its pitfalls. Not only are you acting as a guinea pig for the company, which will undoubtedly offer a better version of the product you bought in the following year, but also, and more importantly, you're missing out on countless bargains by being one of the first customers in line.
8. Always Splurge on an Extended Warranty
Extended warranties are pure profit for retailers as they pocket more than 50% of an extended warranty's cost. Rather than be bullied into buying one the next time you're at a retail store, take a look at the warranty provided by the manufacturer (which oftentimes is more than sufficient) and research warranties provided by third parties like SquareTrade.
9. 3D HDTVs Are Outrageously Expensive
Three years ago 3D HDTVs cost upwards of $2,000. Today, 3D technology is no longer a premium feature and brand-name 55" 3D TVs are now retailing for about $800. So if you've been holding off on 3D because of its price, rest assured the days of ultra-expensive 3D TVs are behind us.
10. November Is the Best Time to Shop for Consumer Electronics
While it's true that November sees the deepest discounts on many electronics, the discounts are traditionally for cheaper, off-brand items. Brand-name HDTVs and high-end laptops, for instance, see better deals in the months after Black Friday. For the best time to buy specific gadgets, follow our monthly buying guides.
11. New Gadgets Offer the Full Storage Capacity Advertised
It'd be great if laptops, smartphones, and tablets offered the exact storage space they advertise, but the reality is many of these hard drives come pre-loaded with software, which may diminish some of their advertised storage capacities. (You'll usually find a disclaimer on the packaging that states something about the product's actual formatted capacity.) While the lost storage space is usually unnoticeable, in the case of Microsoft Surface Tablets you could wind up with 50% less storage space than what's advertised.
12. There's No Way to Save on Expensive Ink Cartridges
Buying brand-name ink cartridges is as money-efficient as buying Monster HDMI cables. Instead, opt for refurbished ink cartridges or do-it-yourself kits. Oftentimes, the change in print quality is barely noticeable for everyday purposes.
It can be easy to fall victim to seemingly valid myths about consumer electronics, so it pays to do your research. Before you actually splurge on any device, read up on what components are important for performance, so you'll have a better idea for what's worth investing in — and what will unnecessarily cause you extra cash.
Related DealNews Articles:
Tax Refunds: What Will People Do With All That Money
Online Gaming and the IRS: What You Need to Know
Face the Music: A Pandora Price Hike is Coming Your Way in May