12 Money Tips From Holiday 'Experts'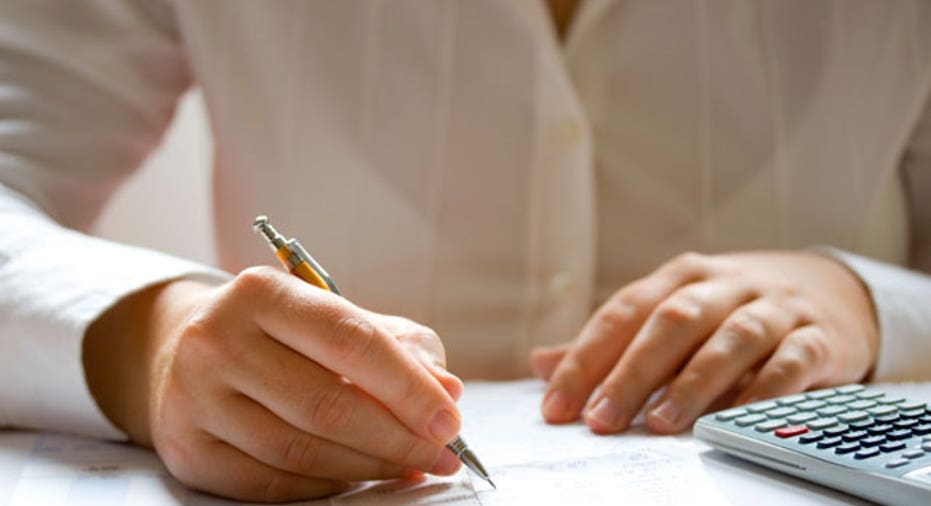 Every holiday season, we revisit the prophetic words of Charles Dickens.No, not the life lessons Ebenezer Scrooge learned from Marley, Tiny Tim and a couple of time-traveling spirits in "A Christmas Carol." Instead, many of us find that the holidays offer the best of times and the worst of times.
But you won't have to struggle with a tale of two (or more) holiday financial disasters if you follow the advice of some celebrated Christmas characters.
We've taken a look at a dozen seasonal celebrants. Each embodies a valuable money message to make the days merry and bright.
Santa
Ol' St. Nick knows what he's doing. Making a list is crucial at holiday shopping time. Checking it twice is optional, but it's not a bad idea. If you hit the stores without your Christmas list, you're likely to overspend. Savvy shoppers like Kriss Kringle know that using a carefully crafted list saves time and money. By organizing your purchases, you'll eliminate multiple trips to the mall and reduce costly impulse buys.
Irving Berlin
Composer Irving Berlin penned the classic "White Christmas." Regardless of your holiday locale's climate, the song always conjures visions of a perfect blanket of crystalline holiday snow. Or conversely, cold, icy snow covering your drafty house and driving up the heating bills. Brrr! Do something about those energy inefficiencies and get a reward from the Internal Revenue Service at the same time. Check out tax credits for energy improvements.
Ebenezer Scrooge
After a particularly sleepless night, Scrooge learned to keep Christmas in his heart year-round. Donating to charities is a very good idea -- for your heart, as well as for the nonprofits. Not to mention that donations are usually tax-deductible. The Giving USA Foundation recommends a giving strategy that best fits your financial situation. If that means donating in March when you get a raise, the charity will gladly take your gift then. And you won't feel so financially strapped in December when you're spending on other gifts.
Snoopy
Snoopy was a key to the gang's quest for a decent tree in "A Charlie Brown Christmas." Pets are a popular holiday gift, but Stephanie Shain of The Humane Society of the United States advises against surprise pet presents. "There's a significant personal, emotional and financial cost to caring for a pet," Shain says. Instead, attach a photo of a pet to a homemade gift certificate for the adoption fee, put them under the tree, and then go with the recipient to the shelter to select the new furry family member.
Buddy the Elf
Santa's sack stowaway, Buddy, ended up at the North Pole, where he was raised by loving elves. Among the things he learned about elf culture -- other than the four food groups of candy, candy canes, candy corn and syrup -- is his uncanny knack for Christmas decorating. But you don't need to be as over the top as Buddy when it comes to decorating for the holidays. You can throw a party with all the "Elf" flair even on a budget.
The Grinch
Simple pleasures count for a lot, especially during the holidays. Just ask the Grinch, who watched in amazement as Christmas in Whoville "came without ribbons! It came without tags! It came without packages, boxes or bags! ... Maybe Christmas, he thought, doesn't come from a store. Maybe Christmas, perhaps, means a little bit more!" Yes, the changed Grinch, whose formerly small heart grew three sizes that day, can attest that you don't have to spend a lot to have a happy holiday.
Howard Langston
In "Jingle All the Way," Howard Langston spends the holiday season on a frustrating quest for the must-have toy, a Turbo Man action figure. Though ultimately successful, Howard's frantic search wrecks lots of department stores and decorations, and almost destroys his family's holiday. Don't suffer the same fate. Find out what's hot this holiday and devise a plan to get the gifts you need. But remember, kids are fickle. Make sure they really want that "it" toy before you exhaust yourself, and your bank account, attaining it.
Elvis
The King knew what a "Blue Christmas" it can be without loved ones around. You don't have to be in the same sad situation. Deb Mangas of Menno Travel Service in Goshen, Ind., says economical holiday travel is still possible. "You might have to fly on the holiday," she says. "But if you're flexible, there are some seats out there and some fairly good fares." Flights into and out of airports a bit farther away from your destination also might save you some bucks.
Kevin McCallister
Mistakenly left "Home Alone" over the holidays, young Kevin McCallister creatively thwarts a pair of bungling burglars who repeatedly try to break into his family home. If you don't have an 8-year-old to stand guard at your house while you're away for the holiday, don't worry. Some simple and cost-effective security measures, such as pruning shrubs underneath windows, upgrading locks or putting lights on timers, will help keep your house safe while you're away.
Bob Cratchit
As Scrooge's lone overworked employee, Bob Cratchit put up with terrible working conditions before his boss wised up. Most of us aren't as loyal as Bob. When we find ourselves in similar unfulfilling jobs, we start looking for new ones. Laura Morsch, a career adviser with CareerBuilder.com, says, "January and February are very big months for job-searching on our site." Her advice: Don't spam dozens of employers with the same generic cover letter and resume. Customize them for each position.
Susan Walker
As the prematurely cynical young daughter of a single mom, Susan Walker initially refuses to believe that the Macy's new store Santa is the real deal. But in "Miracle on 34th Street," Kris Kringle convinces her in spectacular fashion. He delivers the only present Susan's ever wanted: a home for her new family. We all share Susan's dream of the perfect house, but it doesn't take a miracle to make it come true. All you need is some planning and preparation. Make sure you know the ins and outs of homebuying before you take the plunge.
Grandma
This isn't the loving grandmother you'll visit over the holidays. Nor is she the one reached by going over the river and through the woods. This is the poor Grandma who got run over by a reindeer. The 1979 novelty song pops up on radios every holiday season. Regardless of whether you find it amusing or annoying, Grandma's situation highlights the critical need for insurance -- medical, life and, for drivers as reckless as the lyrical reindeer, auto coverage.