10 Worst Celebrity Business Fails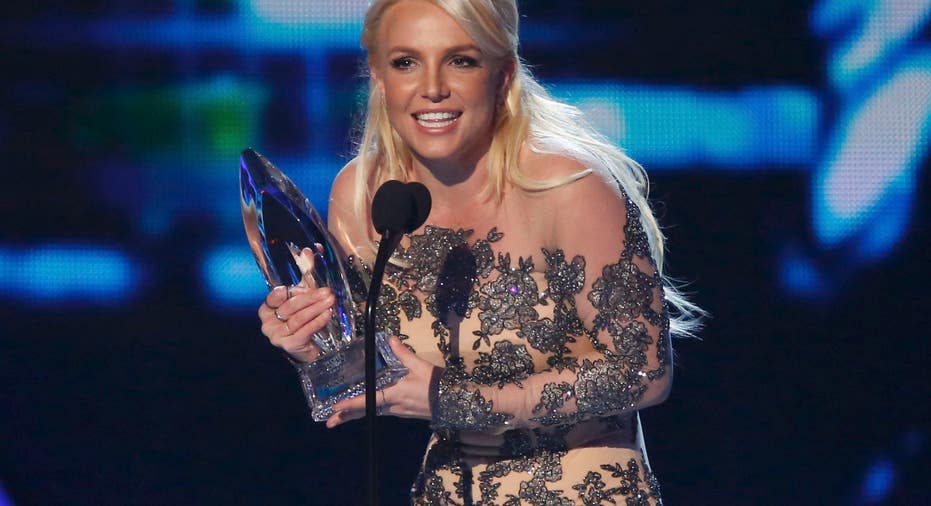 Modern celebrities seem to want to do it all. They simultaneously work as actors, writers, musicians, directors and designers, and sometimes, they even want to be entrepreneurs. While some famous faces have gone on to start highly successful businesses, others should really just stick to what they know. As these 10 failed celebrity business ventures prove, having money and fame doesn't always mean you can run a company.
38 Studios (Curt Schilling)
In 2008, just before Curt Schilling retired from Major League Baseball, the former Red Sox pitcher founded 38 Studios, a video game company geared toward producing massively multiplayer online (MMO) games. Schilling couldn't raise the necessary venture capital, so he put more than $30 million of his own money into the business to get it started. In 2011, the company defaulted on a loan it had received from the State of Rhode Island, and had to lay off its entire staff (nearly 400 people) in June 2012 after failing to obtain alternative funding. Source: The Huffington Post
Flav's Fried Chicken (Flavor Flav)
In an attempt to compete with established chains like KFC and Popeyes, rapper and reality TV star William Jonathan Drayton Jr., better known as Flavor Flav, opened Flav's Fried Chicken in Clinton, Iowa, in January 2011. Three months later, the restaurant closed a series of disputes between Flav and his co-founder. Flav took one more stab at the fried-chicken business with solo-owned franchises in Las Vegas and Sterling Heights, Mich., but those, too, were quickly shut down. Source: Clinton Herald [10 Best Jobs for People Who Love Celebrities]
Heidiwood (Heidi Montag)
Like many other fashion-obsessed celebrities, reality TV star Heidi Montag decided to try her hand at being a designer. Her clothing line, Heidiwood, was picked up by Anchor Blue Retail group in 2007. One year later, the company discontinued Montag's line, which may be a sign that she should have stayed in the Fashion Insistute of Design and Merchandise with her former "Laguna Beach" co-star, Lauren Conrad. Source: People
The Kardashian Kard (Kim, Khloe and Kourtney Kardashian)
The Kardashians are known for a lot of things, but success in the credit card business isn't one of them. In late 2010, the three famous Kardashian sisters launched a glitzy-looking prepaid debit card geared toward "financially unsophisticated" young adults. After complaints about exorbitant and legally questionable fees, the Kardashian Kard got the ax less than a month after it debuted. Source: CNN
Nicky-O Hotel (Nicky Hilton)
Investors and prospective customers probably had a lot of faith in Nicky-O Hotel, the first business venture of Hilton hotel-chain heiress Nicky Hilton. But Hilton just couldn't live up to her family name: Her plans for a 94-room Miami boutique hotel faced a series of delays, and finally fell through in 2007 when the project filed for bankruptcy protection just one year after being announced. Hilton was later sued by the condo developer, and eventually, the property was auctioned off. Source: CNBC
Nyla (Britney Spears)
Before she became a mother, shaved her head, had a public meltdown and made an impressive recent comeback, Britney Spears tried to expand upon her music career by opening a restaurant. At age 21 in 2002, the singer attempted to bring Cajun flavors to Manhattan with Nyla, named after the state abbreviations for New York and Louisiana. The restaurant experienced high staff turnover, health-code violations and other bad publicity that not even its menu overhaul could remedy, and it closed in less than six months. Source: People
Pastamania (Hulk Hogan)
Professional wrestler Hulk Hogan is yet another celebrity whose journey to restaurant ownership was over as soon as it begun. In 1995, Hogan opened pasta eatery Pastamania in Minnesota's Mall of America. Despite numerous attempts to promote the restaurant during his World Championship Wrestling TV appearances, Hogan couldn't keep the business afloat long enough to even reach the one-year mark. Source: Time
Pastelle Clothing (Kanye West)
It's a good thing Kanye West has his music, because apparently, he's worthless to the fashion industry. West had long been discussing plans to start his own clothing line, and in 2009, it finally looked like he'd done it. Photos of Pastelle fashions were online for two days before the announcement came that the line would not be launching. Source: E!
Te Casan vegan-friendly footwear (Natalie Portman)
Natalie Portman's love of animals is so strong that she only wears clothing and shoes that aren't made using animal byproducts. To further demonstrate her support for animal rights, the actress partnered with designer Te Casan in 2008 to create a line of vegan-friendly shoes. Later that year, the parent company folded due to failing sales, leaving Portman without a partner in her footwear venture. Source: New York magazine
XFL (Vince McMahon)
In 2000, then-chairman of the World Wrestling Federation Entertainment (now called WWE) Vince McMahon announced the start of the XFL, a professional football league to complement the off-season of the National Football League. NBC partnered with McMahon on his venture, agreeing to air XFL games. The league lasted just one season before NBC pulled the plug due to "dismal television ratings, a subpar quality of play and inflated expectations." Source: The New York Times
Originally published on BusinessNewsDaily.