10 Ways to Avoid Contractor Scams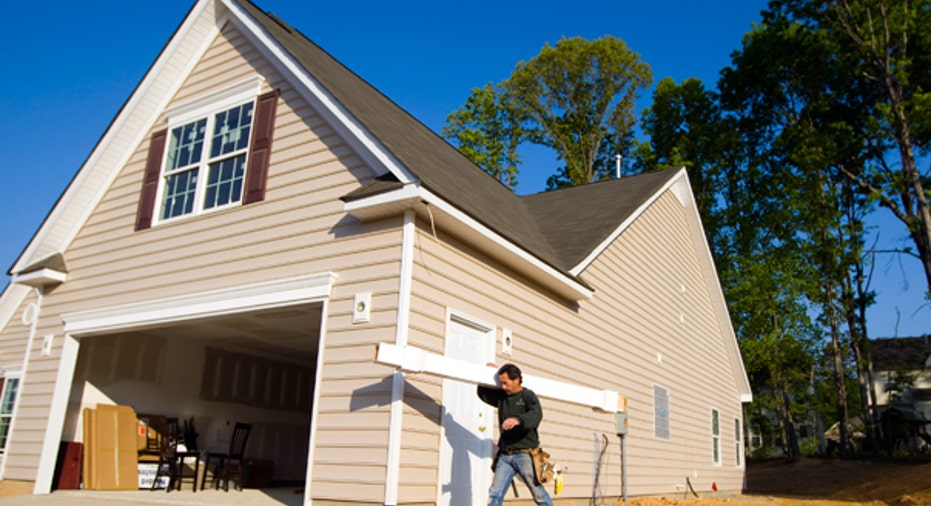 Natural disasters have grabbed the spotlight, with tornadoes leaving behind billions of dollars' worth in damages and floods swallowing communities along the Mississippi. And that doesn't even factor in hurricane season, which starts June 1. Thousands have found themselves rebuilding or dealing with repairs as a result of nature's bad behavior, which is the cue for con artists and grifters to move in.
Phae Howard of the National Center for the Prevention of Home Improvement Fraud, or NCPHIF, a nonprofit dedicated to helping homeowners avoid rip-offs, and Lanard Cullins, FEMA disaster inspector, say there are many things vulnerable victims can do to make sure they aren't victimized twice. Among their tips:
1. Get four references. Contractors will come prepared with three references. Ask for four. And for the fourth one, request they provide someone who had to call them back to fix a problem with the contractor's work. If the individual can say the contractor fixed the problem to his satisfaction, then you have a good idea of what kind of work he does and whether he follows up until the homeowner is satisfied.
2. Take precautions if you live alone. If you live alone, have a family member or friend at your house when you meet with potential contractors. You don't want to advertise that you live alone, particularly women and senior citizens; have a relative, a friend or any adult male acquaintance present. Before they arrive, make certain you secure all of your valuables, including paperwork that could facilitate identity theft. After they leave, check all of your doors and windows to make sure they're still locked so no one can return later and gain easy access. "We're not saying all contractors are dishonest -- the majority of them are just the opposite. It's just that some dishonest people pretend to be contractors," says Howard.
3. Check with the Better Business Bureau. Check out potential contractors not only by checking your local BBB, but also the BBBs in surrounding states. This is particularly important following large-scale natural disasters, when itinerant work crews often move into an area.
4. Verify contractors' licenses. Separate the legitimate contractors from the phonies by checking their contractors' licenses and local operating permits. "Verify them through the secretary of state's office in whatever state they're licensed to do business," says Cullins. You should also check with authorities to make sure they've complied with local laws.
5. Check contractor coverage. Make sure the contractor has proper coverage, such as surety bonds, performance bonds and workers' compensation. Howard recommends turning to your insurance agent for help. "Wrestling with all those details on top of the devastation is a lot; your insurance agent will decipher his coverage for you," Howard says.
6. Ask your insurance agent. Another question for your insurance agent: What happens if supplies or equipment are stolen from the job site? Will the contractor's insurance cover such thefts? If so, make sure you not only obtain the contractor's insurance information, but also check to make sure his insurance is in full force and currently in effect.
7. Need supplies? Speaking of supplies, Howard and Cullins say in an ideal situation, the contractor should buy the supplies. But if you do purchase them, don't give the contractor your money. Instead, meet the contractor at the supply store and make the purchase, then have it delivered to the site the day the materials are needed.
8. Deal with your own insurance company yourself. "If a contractor asks for your insurance information and says they'll deal with the company for you, that's a scam," says Cullins. He says some will tell you they can negotiate more money from the insurer, but it's really a way to bilk you. Don't give insurance information or proceeds to your contractor.
9. Hire an inspector. If you don't know a joist from a rafter, how will you know your contractor is telling you the truth about the work that's needed or if he's doing a good job? You have two options: Your local government building codes department or an independent building inspector can help. Once the contractor pulls the permits, the code inspector will check on the project to make sure it's being built to meet code. You can also hire a building inspector before and after the project to help you determine what needs to be done and whether it's been done properly.
10. Proofread your contract. Have a contract with a start and end date and make sure you have an attorney check it out. "Never sign a contract without all of the blanks filled in," says Howard.
When homeowners victimized by disaster lose money meant to replace or repair their homes, they often walk away from the whole thing, leaving the lender holding the bag. Before you compound your bad luck, make sure you're dealing with a qualified, reputable contractor. For more information on how not to become a serial victim, contact either the NCPHIF or FEMA.