10 Things You Should Know Before You Go Freelance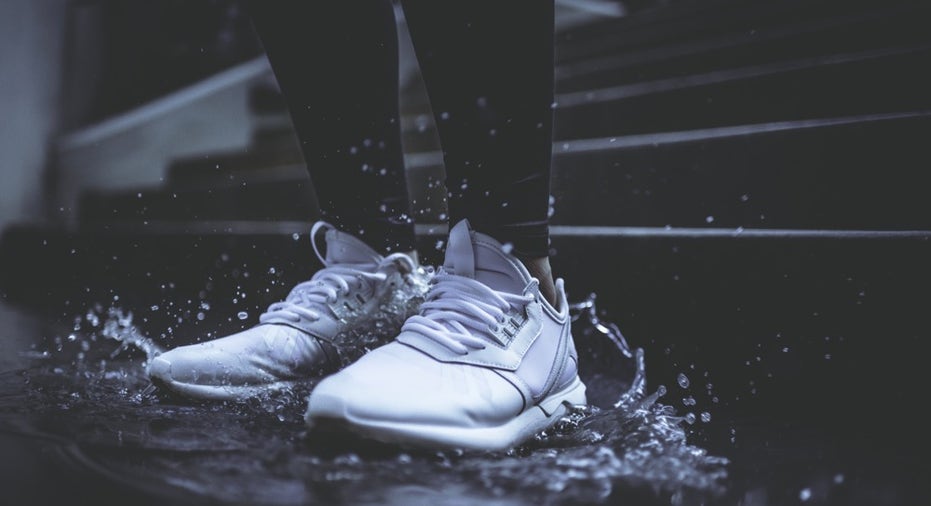 Welcome to Recruiter QA, where we pose employment-related questions to the experts and share their answers! Have a question you'd like to ask? Leave it in the comments, and you might just see it in the next installment of Recruiter QA!
Today's Question: More and more people are becoming freelancers these days. What are some not so commonly known things about the freelance lifestyle that you feel people should know before they decide to go that route?
1. It's Easy to Miscommunicate
"Documentation beats conversation" is something my barber used to say all the time. Freelancers should have a request form that new clients complete after an initial conversation. Having clients complete a form that details everything they're looking for, when they need it, and how much they're willing to spend will help minimize miscommunication.
— Chike Uzoka, EntrepreneurCoach
2. Fortitude Matters
Be prepared to lose jobs on a moment's notice. Being a successful freelancer is as much about fortitude as it is about skill. Freelancers are a popular choice with startups, which means cash flow issues can pop up out of nowhere and you're out of a job. In one case, I was putting in a bunch of hours with an overseas client. The work was great and everyone seemed happy. Then, on a Monday, I got an email that said, "Friday is your last day. We don't have any more money to pay you." This happens more than you might think, and many times it has nothing to do with the quality of your work; circumstances beyond your control are in play.
With that in mind, always remember two things: Don't take these situations personally, and diversify your gigs. Make sure you have several sources of income and not just one. You'll need a couple of bedrock accounts (about 10 hours a week) supplemented with short-term contracts. Over time, you'll know which clients you can trust for longer-term work.
— J.R. Duren, HighYa
3. Freelancing Isn't for Everyone
I'd spent my entire life working towards being able to work completely freelance, but three months into my "dream lifestyle," I realized my mistake. The idea of working from home is certainly appealing, but the reality is far less exciting and liberating than it initially seems.
Rather than finding my home environment relaxing, it actually caused me more stress than I'd ever felt in my job. Every time I started a particular piece of work, I would be almost immediately interrupted by something. And even when I was home alone, the dread of the doorbell ringing never allowed me to become fully invested in my work. Consequently, I actually found that I had less meaningful time to spend with my family because I had to catch up on all of my work during the evenings when the house was quieter. After a few months, I found myself craving the distance that an office environment provides.
— Sam Williamson, Aims Media Glasgow
4. You Need to Be Your Own Boss
You have to be your own boss. And really be your own boss – not just the "Woo! I'm my own boss!" part of it. You have to be your own advocate.
When clients want to push you around in a traditional workplace environment, you can escalate it to a manager. You can't do that as a freelancer. When you want to slack off because you can, you have to think like the boss – a job is a job, and it
needs to be done.
— April Jimenez, Huemor
5. Don't Forget About Taxes
You'll have to pay self-employment taxes. In traditional jobs, half of these are paid by your employer. You should consider this when thinking of how much you'll need to earn.
— Steve McCardell, mccardellwrite
6. Scheduling Can Be Tricky
Some projects are scheduled far in advance and some are scheduled in the near term. Some have long turnarounds and some are short. It's important to assess which projects and clients are the most important and should take priority. It's important to understand which projects and clients will be bottlenecks for others. What I typically try to do is schedule my most important clients and projects months in advance and fill in the gaps with smaller projects with shorter turnaround times.
— Carl Seidman, Executive Coach and Consultant
7. You Have to Be Your Own Back Office
If you're looking at becoming a freelancer, the big thing to consider is that you will have to be your own admin and back office. This means you will have to fall in love with accounting, sales, and customer relationship management. Learning how to recognize strong clients verses clients who take all your time will become essential because your time equals money. Who's going to give you the most enjoyable and profitable experience for the least amount of time and energy?
— Sarah Cogan, Set Ready Garment Bags
8. Build Your Reputation First
Freelancing is awesome, but make freelancing your side gig at first so you have a chance to build your reputation before you quit your day job. Clients are more likely to hire you on Freelancer or Upwork if you have a good reputation or if you allow clients you've worked with to rate and review your work on your own site.
— Heidi Hecht, Freelance Writer
9. Take Time to Develop Yourself
Set aside periodic weeks for creative development. Warn clients in advance that you'll be "out of the office" for a week without regular access to phone, email, or social media. Then, hunker down in your office for a solid five days of uninterrupted, self-assigned work. Give yourself a creative, meaningful project that isn't the kind of work for which you're paid right now, but that represents what you'd love to do in the future. Repeat as often as you can. Personally, I try to schedule a creative week at least once every three months. Even if I have to turn away a paying project to make room in my schedule, it's well worth it.
In my experience, this is probably the most important thing you can do to keep a freelance career moving in the right direction for the long haul.
— Linda Wasmer Andrews, Freelance Health and Psychology Writer
10. You Have to Market Yourself – a Lot
I've worked for myself for the past four years, and the two biggest surprises have been time and money. With regards to time, when you're not working at your freelance gig, you're constantly on the hunt for the next one. It can often feel like a job unto itself. A great deal of time needs to be spent networking, learning, interviewing, and promoting yourself.
— Kim Kohatsu, Charles Ave Marketing, LLC