10 Tech Predictions for 2016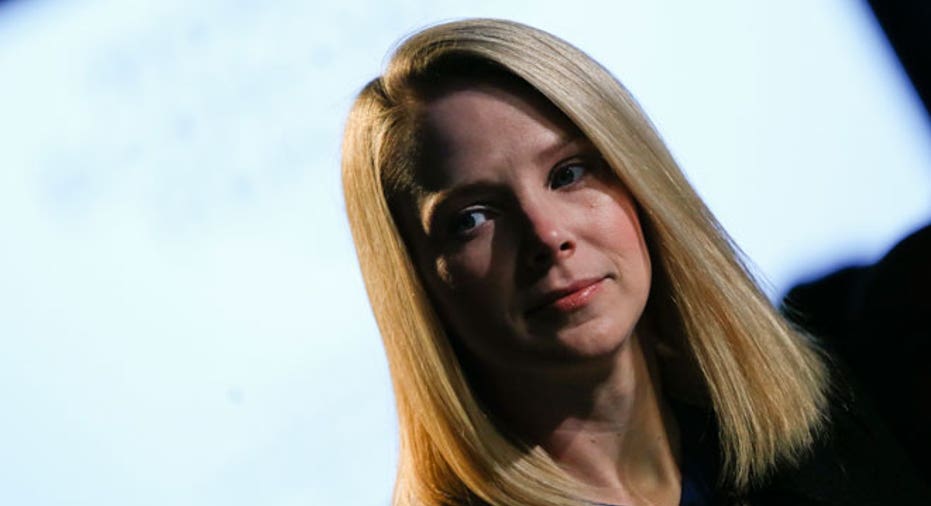 As I always say, predicting what will happen in the tech industry over a short time horizon is a lot like shooting darts at Jell-O. But someone's got to do it and it may as well be me. Besides, my prophecies for 2015 didn't do nearly as well as in 2014, and I'm itching to redeem myself.
I did hit a number of forecasts out of the park, including the success of Apple Pay and the demise of Twitter CEO Dick Costolo. And my prediction that the Nasdaq would break its all-time high and then fizzle out turned out to be reasonably accurate.
But a few of the calls I made, including those about net neutrality and the Comcast – Time Warner Cable merger – were thwarted by Netflix CEO Reed Hastings and federal regulators. [Sigh.]  And my bet on cinematic reality startup Magic Leap never made the jump from virtual to reality.
Let's see if I can do better this year. Here's what my crystal ball says will happen in 2016:
Users will develop smart gadget fatigue. While smartphones and tablets, to a lesser extent, will continue to see strong growth in emerging markets, the growth curve will continue to flatten out in mature markets – especially among Android devices. Wearables will get a boost from Apple Watch 2 but unit sales will remain unimpressive compared with the incomparable iPhone.
Jack will tweak Twitter. O Twitter, Twitter! Wherefore art thou Twitter? The return of Jack Dorsey as CEO will see the cofounder do a lot of Facebook-like (move fast and break things) tweaking to Twitter, starting with increasing the 140 character tweet limit. Jack will continue to tweak the product until something good happens, as in renewed user growth and engagement.
Apple and Google car hype will reach fever pitch. Car tech is heating up in a big way. And since the market's response to Apple's first new products since Steve Jobs – Apple Watch and Apple TV (the product, not the hobby) – has been muted, fanboys will be clamoring for rumors on the car front. And Google will likewise be pressured to show progress on at least one of its massive Alphabet ventures, notably its self-driving car.
Drones will continue to bug neighbors, privacy buffs and the FAA. Drones will remain an annoying hobby for the foreseeable future. Unfortunately, nobody in desperate need of a midnight pizza or a six-pack will be getting one delivered by drone anytime soon. And definitely not anytime this year.
The digital and real worlds will meet in augmented reality (AR). Virtual reality has been the next big thing for as far back as I can remember, but the technology behind Facebook Oculus Rift, Samsung Gear VR and Google Cardboard is becoming more real all the time. A breakthrough, however, is more likely in the AR space, where the digital and real worlds meet. That means something will pop from Magic Leap, Microsoft HoloLens, Google Glass 2, or who knows, maybe Apple.
The tech bubble will correct. With notable exceptions like Netflix and Amazon, tech stocks took a breather in 2015 after an impressive six-year bull run. But the slowing global economy, the Fed's monetary tightening, and terrorism concerns will let some air out of the private equity bubble and take the Nasdaq down into correction territory.
Satoshi Nakamoto, the mysterious Bitcoin founder, will not be found. Wired, Gizmodo and every other tech media outlet have been hot on the trail of identifying Satoshi Nakamoto, the pseudonym of Bitcoin's mysterious founder. They thought they had it figured out a few weeks ago, but that turned out to be an elaborate hoax. Still, it was nowhere near as embarrassing as Newsweek's Dorian Nakamoto debacle of 2014.
The IPO market will be weak. The private equity bubble is keeping late-stage startups that would ordinarily go public out of the IPO market. That will change when there's a unicorn shakeout, investors get burned and VCs stop throwing money at startups at crazy valuations. That's when tech companies will once again see public markets as viable exits. That's when you'll see unicorns stampede on Wall Street. And it won't be in 2016.
M&A activity will be strong. With the bull market running out of steam and private investors becoming more cautious, M&A exits will be on the rise. Unfortunately, a lot of them will be companies that maintain high burn rates until it's too late and end up going for dimes on a dollar in fire sales.
Yahoo will sell its core business and Marissa Mayer will be out as CEO. Here's a fun little rhyme for 2016, courtesy of Humpty Dumpty:
Yahoo Yahoo sat on a wall Yahoo Yahoo had a great fall All the Valley's CEOs and all the Valley's chairmen Couldn't put Yahoo Yahoo together again
Jerry Yang, Carol Bartz, Roy Bostock, Tim Morse, Scott Thompson, Ross Levinsohn, Fred Amoroso, Maynard Webb. I'm sure I missed a CEO or chairman somewhere in there, but in any case, enough is enough. It's long past time to put this company, its board, and Marissa Mayer out of their misery. Yahoo will be acquired or taken private in 2016.