10 Sanity-Saving Tips for Entrepreneurs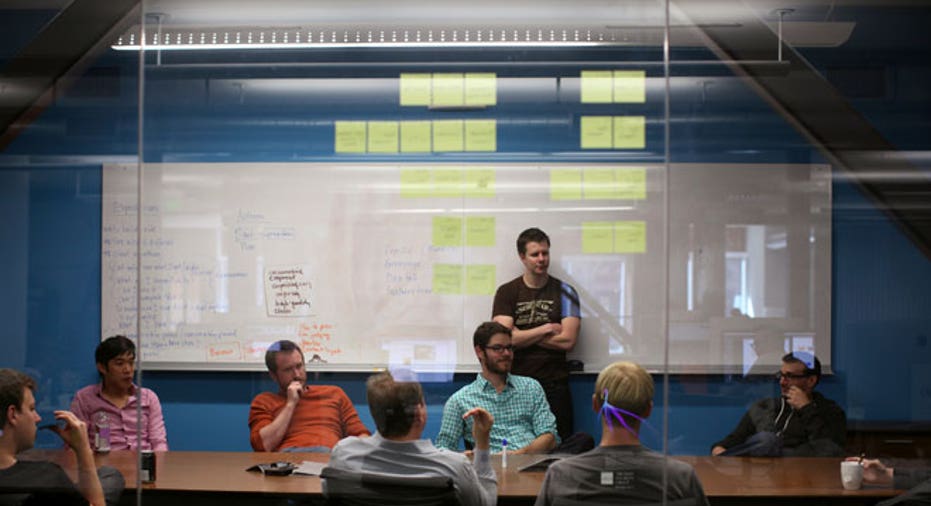 Small business owners have a tendency to want to do it all. They jam-pack their schedules and overload their to-do lists, pausing only to sleep — if they're lucky. With so many things on their plates, entrepreneurs rarely feel like they're able to take the time to refresh and recharge. The problem is, constantly running around and stressing about your business means you're probably not at your peak performance levels.
"Entrepreneurs typically measure their performance by how much they can do per hour, and how well they can accomplish their goals while keeping an open and nimble mind to seize opportunities that others may miss," said Craig Kraffert, president of Amarte Skin Care and founder of DermStore.com. "That's great, but realistically, they can't 'go' all the time."
Taking time away from your business to relax may seem like a luxury you can't afford, but taking a step back can actually help you become more efficient, productive and organized in the long run. Whether you have room on the schedule for a vacation or just a few minutes to relax, here are 10 simple things you can do to slow down and restore your sanity today.
[Easy Ways to Be More Productive]
Meditate
"Meditation completely clears and relaxes your mind so that you can be more focused and productive. A five to 10 minute meditation session can be as effective as a half hour power nap, without the drowsiness that follows." – Heather Pierce, founder of Raya Hanon
Eat a crunchy snack
"Take a 15-minute break and have a snack, such as an apple. The natural sugar is a great pick-me-up, and crunching on an apple requires focus, which helps to clear your mind." – Lydia Sarfati, founder and CEO of Repechage
Utilize tech-management tools
"Thanks to mobile devices, email and social media are always at your fingertips. As important as these communication tools can be, checking them repeatedly can cause you to lose focus and is counter-productive to what you are working on at the moment. By checking email less frequently and using management platforms like HootSuite, you can be more efficient in your daily activities." – Ronn Torossian, president and CEO of 5W Public Relations
Merge personal and business to-do lists
"I recommend setting a weekly plan or checklist for both your personal and business priorities that helps you visualize what really needs to be tended to in that given week. After both lists are prioritized, merge them into one weekly priority list. If you have a personal "to-do" [item] high on your list, schedule it somewhere in your busy day. This helps you accomplish both your personal and business goals without thinking of your personal goals as secondary." – Rachel Katz-Galatt, founder and CEO of both Maternal Science, Inc. and healthy mama
Keep that list in front of you
"Having your to-do list on a pad of paper that sits on your desk can do wonders. As a business owner I always feel I am forgetting something. When I have this list, all I have to do is look to see what needs to be done. I don't have to pop into any electronics, and there is something so satisfying and calming about scratching out a task on your list." – Hilary Genga, CEO and founder of Trunkettes
Think about why you love your job
"Always try to remember the real reasons why you started your business in the first place. For me it's about pushing myself to be as creative as I can, and it's precisely that creativity that is needed to overcome the problems that every business faces at some point. When overwhelmed by circumstances, remember what it is you love about running your own business and you'll find the strength to regroup and carry on." – Alvaro De Jesus, founder of Color Latino
Get out of the office
"Get outside and take in some fresh air and some open space — on a trail, at the beach, someplace with some great scenery — to gain perspective. In a pinch, city streets, my local neighborhood or just a walk around the block from the office can do the trick. Exercise outdoors is the perfect anecdote to a stressful day." – Eileen Mockus, CEO of Coyuchi
Spend time with your kids
"As a busy entrepreneur, my kids force me to slow down and realize what truly matters in life. If I am beyond stressed from the day I just stop and play with them or go for a walk in the neighborhood. It's a great way for me to regroup!"– Aly Lessor, founder of CozyBug
Do something non-business related
"To refresh, recharge and restore sanity, entrepreneurs should occasionally commit to non-business activities that completely occupy their brains and bodies simultaneously, so that when they re-engage in their business pursuits, they're refreshed. These activities can range from watching a great movie, to playing an intense video game, or even things like go-kart racing or body surfing. Get a good night's sleep after this mind-occupying activity, followed by a warm shower and a potent caffeinated beverage." – Craig Kraffert
Take a long trip
"I play the piano, exercise and see a lot of movies to stay sane on a weekly basis, but really restoring my sanity means getting away. It takes a while to unwind, but ultimately, I start to get bored and I find myself thinking creatively about business. I have tons of ideas that I'm ready to implement when I return." – Julie Rose, founder and president of Sweet Hospitality Group
Originally published on BusinessNewsDaily.