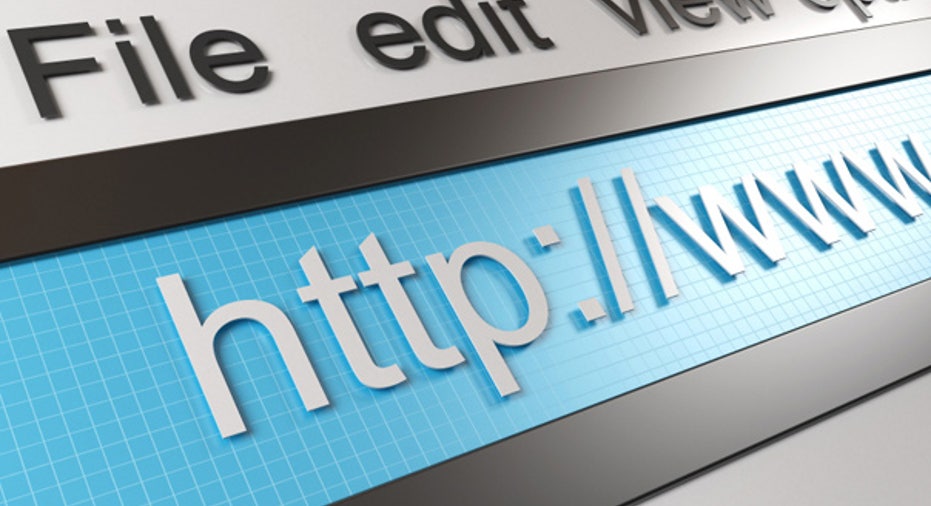 There are hundreds, if not thousands, of new startups launching each year — which means there are as many new startup websites appearing online. While there is no top 10 list that could showcase all the websites that deserve to be on it, these are some startups to keep an eye on.
1. Addvocate
Addvocate is a social sharing platform for people at work that enables all coworkers to create, curate, and share content for your company. Their concept is pretty unique and their website fits that mold. The website is very simple, bright, and lively. The overall style is pretty flat with solid-color illustrations.
2. BuildZoom
BuildZoom is similar to Angie's List, however, it looks and performs considerably better. The moment you land on their homepage, you know what it's about and how to get started. The focal point is the contractor search where you just need to type in a type of service and your zip code to get relevant search results. BuildZoom has a lot of content on the homepage, but they've managed to organize it well.
MORE ALLBUSINESS: 
3. SwapBox
SwapBox allows its customers to ship their packages to their "box" and then you can pick it up whenever you have the time. It eliminates the need to meet the mailman whenever you're expecting a package. It's a neat concept and I've heard of a few different companies doing this. SwapBox has a cool website. The icons are beautiful and when the website first loads, they jump into the picture by bouncing up and down. It's kind of a goofy animation, but I think it works for them and adds a little life to their website.
4. Korkster
Korkster is a social website that allows students and teachers to buy, sell, and trade at their college or university campus. In an effort to eliminate spam, only users with a valid edu email address are allowed to register. The overall website is simple and clean, using education-themed colors such as green and yellow. The name comes from corkboards (or pinboards) at schools that allow students to pin their posters and ads, so the background has a cork texture. Disclaimer: I am the lead of creative for Korkster, so any criticism can be directed towards me.
5. WeFunder
WeFunder is a weird but cute-looking baby of Kickstarter and Prosper concepts. Essentially, it lets everyday users invest in startup companies. I would caution people against investing in startups unless they know what they're doing, as startups are quite risky investments. WeFunder website looks very professional and clean. It uses a tile-layout similar to KickStarter, and it organizes content quite well.
6. Level Money
Level Money is a simplified and easier to use version of Mint. It shows you your spending habits, budgets, and how to save more money over time. Although their website is not very unique, it is pretty simple and elegant. It showcases the product well, and that's the most important part. However, their mobile apps are designed quite well and I highly recommend checking them out.
7. Coin
Ok, I know I've used Coin's website example in my previous article about web design trends of 2014, but I have to use them again. This is one of the best websites I've seen in a long time that sells a product. Why do I say that?  Because they explain their product in 30 seconds or less and allow you to purchase it with ease.  Disclaimer: As much as I love to praise Coin, I also have to state that I am in no way affiliated with them or their product. Just a fan.
8. Duolingo
Duolingo provides free language education to the world. They don't have ads or fees so it allows anyone to start learning a language if they want to. Their website has a fun and happy atmosphere. The icons have thick strokes and the colors are bright and elementary. The website is straightforward and there's little room to get lost.
9. GiveForward
GiveForward is a crowd-funding website similar to KickStarter except for medical expenses. The concept is quite noble and I hope it succeeds in its mission. The website, as you would expect, has lots of images of people that unfortunately either have diseases or illnesses that require expensive medical treatment. You kind of get a glimpse of each person's profile while scrolling through the list. The colors used on the website are bright, almost pastelish. I think they definitely nailed the color pallete because the website gives a sense of optimism. If you have some spare change, I'd definitely recommend donating to one of them. Other than making you feel good, it will also earn you lots of karma points.
10. Freshdesk
Freshdesk is a customer service platform that helps your company provide better customer support. It includes various features such as ticketing, self-service, and team inboxes.  Their website is very flat, simple and modern with beautiful Google-esque icons. If that wasn't enough, it also has snazzy animations throughout the homepage.
What did you think of my list of best startup websites?  Do you know of any startup websites I've missed? Post it in the comments and share it with us!
Haris leads the creative and SEO strategy at AdFicient, a full-service search engine marketing and business development agency, which specializes in PPC management, SEO, conversion rate optimization, phone call tracking, web design, and analytics. If you enjoyed this article, you can also follow Haris on Twitter.