10 Best Colleges for the Money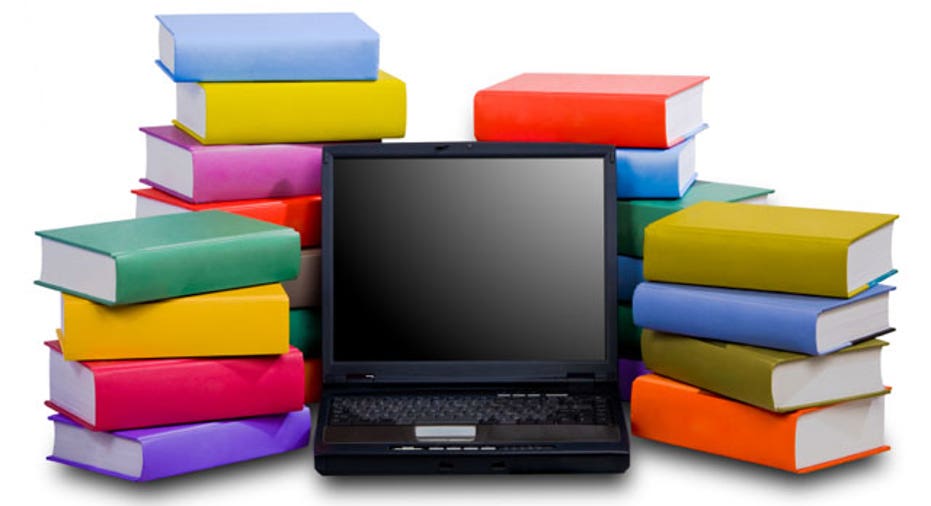 There's only one golden rule of college finance -- look beyond the sticker price. For students with good grades, these institutions are educational steals, thanks to their low tuition costs, generous financial aid packages or innovative aid opportunities. Handpicked by examining each school's admissions selectivity and net cost for middle-income families, these institutions provide significant bang for your tuition bucks.
They are some of the best-value colleges in the country and worth checking out.
New Mexico Institute of Mining and Technology, Socorro
With an in-state tuition rate of about $5,300, this school is a deal for state residents and a bargain for nonresidents, too. Out-of-state tuition is $15,754, but the school provides enough need-based financial aid to lower the net price to just more than $8,600 for families with combined incomes under $75,000, reports the National Center for Education Statistics, or NCES.
The deal is even sweeter for academically competitive students. New Mexico Tech offers substantial renewable scholarships for National Merit finalists, New Mexico science fair winners and entering students with high GPAs and SAT or ACT scores.
Mark Truman, founder and CEO of the college consulting firm Omniac Education, says that all students -- even those who aren't interested in New Mexico Tech -- can increase their likelihood of landing gift aid by applying to schools where they will be in the upper academic tier.
"State schools usually have very average SAT and ACT scores," he says. "If you can substantially beat those, you're more likely to get scholarship dollars."
New College of Florida, Sarasota, Fla.
"(New College) walks, talks and acts like a really elite private school, but it's got (public college) prices," says Donald Asher, author of "Cool Colleges: For the Hyper-Intelligent, Self-Directed, Late-Blooming and Just Plain Different."
At New College, students design their own curriculum and receive faculty evaluations of their work instead of grades. They also graduate with very little debt. For the 2011-2012 academic year, in-state students will pay $6,032 for tuition and fees. And while many out-of-state students will balk at the $28,949 price tag, they probably won't pay that much. The NCES reports that 100% of New College entering freshmen receive financial aid. With aid factored in, the average family with combined incomes of $110,000 or less pays just more than $9,200 per year.
Brigham Young University, Provo, Utah
BYU doesn't distinguish between in- and out-of-state students, but it does between members of the Church of Jesus Christ of Latter-day Saints, or LDS, and those who aren't. For students who are LDS church members, the school is an unbelievably good deal with consistently top-ranked academics and rock-bottom tuition set at $4,560 for 2011-2012.
That's less than one-fifth of the cost of tuition and fees at the average four-year private nonprofit college, which is $27,963, according to The College Board. The sticker price for students who aren't LDS church members is set at twice the figure for members -- $9,120 for 2011-2012 undergrads.
Truman adds that because of the school's faith-based slant, BYU doesn't offer the typical college experience. BYU strongly promotes the Latter-day Saints faith and tenets and the vast majority of BYU students -- more than 97% in fact -- identify as LDS. That means if you're looking for a school with a religiously diverse student body, this isn't the spot for you.
A college visit provides future students with an accurate view of campus life and can influence their financial aid package.
"If I arrange (a campus visit), it shows I am so much more serious than an applicant who turns in their application at the last minute and never visited," Truman says. If school admissions officials aren't aware that you took a campus visit, you can always mention it in your admissions essay.
Scripps College, Claremont, Calif.
This women's college isn't as inexpensive as the rest, but it doles out generous financial aid. To counterbalance the $41,736 annual price tag, the school hands the average student receiving need-based aid $33,362 in grants and scholarships, according to the College Board, with even more money flowing to students who are also eligible for merit awards.
After factoring in financial aid, the average Scripps family with income of less than $48,000 pays $7,550 for one year at one of the country's more prestigious institutions.
Rod Bugarin, admissions and financial aid expert with Aristotle Circle college counseling services, says that with schools like Scripps -- a member of the Claremont University Consortium -- parents should keep in mind that they're getting more than just tuition at one school.
"The Claremont (University Consortium) is an amazing value because students have access to five schools," says Bugarin. "Students have access to libraries, classes, professors, internships (and) study abroad programs on all five campuses."
Bugarin recommends that students investigate schools with consortium and exchange agreements with other colleges to maximize their college dollars.
University of the South, Sewanee, Tenn.
To combat the $32,292 yearly tuition (2011-2012), the University of the South doles out plenty of aid targeted to the neediest families. The College Board reports that the average need-based gift aid package is nearly $28,000, bringing the cost of attendance down to a mere $4,020 for the neediest families.
Even for those of modest means, the school provides substantial aid. According to the National Center for Education Statistics, the average family earning less than $75,000 pays less than $10,000 to attend the University of the South.
Sewanee is so affordable because the university passes out nonrepayable aid over student loans. To get an idea of the net price of a school before applying, Marilyn Emerson, a certified educational planner and founder of College Planning Services, recommends calling the school to ask what percentage of their financial aid package consists of grants and scholarships versus loans.
"(Students) should also ask about the rules for scholarships," she says. "At some schools you have to apply for scholarships; at some you're automatically considered."
Students can hunt for high gift aid schools by investigating the average scholarships and grants packages at CollegeSearch.CollegeBoard.com.
Hunter College, New York, N.Y.
Some schools are a good deal because they offer a solid education at a naturally low price, not because they offer tons of financial aid.
At Hunter College, in-state students pay $5,229 per year in tuition and fees and non-New York residents pay less than $11,000 for their education without having to scramble for scholarships and grants. Of course the school offers some financial help, particularly to those students who demonstrate significant need.
The College Board reports that the average student who qualified for need-based aid received approximately $6,000 on nonrepayable scholarships and grants from the school.
Arizona State University, Phoenix, Ariz.
With 2011-2012 in-state tuition set at a low $9,208 per year, this top-tier public university offers great value. What most don't know is that it does so for out-of-state students, too.
"Nearly three-fourths of the students at Arizona State who are not from Arizona receive financial aid," says Emerson.
While Arizona State University, or ASU, out-of-state tuition is $21,807 per year, the school offers enough aid to bring the net price down to just over $11,200 on average for families with combined yearly incomes between $48,000 and $75,000, according to the NCES.
Truman says that students may increase their chance of financial aid by seeking schools outside of their geographic area. "If you can add diversity to a school, you're more likely to get financial aid," he says. "If you're a woman in engineering, that's worth something. If you're a student traveling from New Mexico to New York, that's worth something. If you're a Hispanic student applying to a school where there aren't a lot of Hispanics, you're making that school more diverse."
Grinnell College, Grinnell, Iowa
This intimidatingly expensive private college is affordable, thanks to the school's large endowment and student loan caps. Grinnell compensates for its nearly $40,000 tuition price tag by meeting 100% of student need and capping student loans at $2,250 per year.
"Roughly one-third of (Grinnell's) operating budget comes from the interest from their endowment," says Bugarin. "Schools that have large endowments don't need to draw heavily from tuition as a method of revenue."
Students can compare institutional endowments by checking out the National Association of College and University Business Officers' annual endowment study.
Grinnell is no exception to the high endowment, high financial aid rule. The College Board reports that the average need-based scholarships and grants package totaled $30,577. The NCES shows that families with combined incomes of $48,000 or less paid just less than $8,400.
University of North Carolina, Asheville
In-state tuition is a breeze ($5,393 including fees), but don't be deterred by the out-of-state cost either. This public liberal arts school provides enough need-based aid to bring the net price of the school down to less than $8,800 for families with combined incomes of $75,000 or below, according to the National Center on Education Statistics.
"If families are looking for value, I always encourage them to go for smaller institutions," says Bugarin, adding that small schools provide students with greater one-on-one professor attention. "The flagship state school in North Carolina in (UNC) Chapel Hill has about 20,000 students. The university at Asheville only has 4,000."
University of Richmond, Va.
Look past the $43,170 tuition tag at this elite liberal arts school and check out their financial aid packages instead. According to The College Board, the average need-based scholarship or grant award package is currently $33,515 per year while the average non-need-based financial aid package is nearly $38,000 per year.
The sticker price deters many applicants, but this financial aid package is so robust that the typical family with combined incomes of $75,000 or less pays just more than $10,000 per year, reports NCES. That's a lower net price than almost any other public college in Virginia.
University of Richmond is also a good fiscal bet because most students graduate on time. About 82% of students graduate in four years, giving the school one of the highest four-year graduation rates in the country.
"A cheap school that makes a four-year experience into a six-year experience is not cheap at all," says Asher. When assessing whether an institution is a good fiscal deal, Asher encourages families to examine its four-year graduation rate.