Siegfried & Roy's Las Vegas mansion, Jungle Palace, sells for $3 million
The home was built in 1954, and Siegfried Fischbacher and Roy Horn moved in during the 1980s
Siegfried & Roy's Las Vegas mansion has officially been sold.
The mansion, which once belonged to popular German-born entertainers Siegfried Fischbacher and Roy Horn and was often referred to as Jungle Palace, has sold for $3 million. Aaron Taylor, The Real Estate Guy, held the listing.
News of the sale comes a few months after it was announced the home would be demolished to make room for an apartment complex.
The 8,750-square-foot main home boasts two bedrooms, four bathrooms and a pool and three smaller guest homes, each with its own pool. The property sits on a .42-acre lot and is fully enclosed with six electric gates and water features throughout.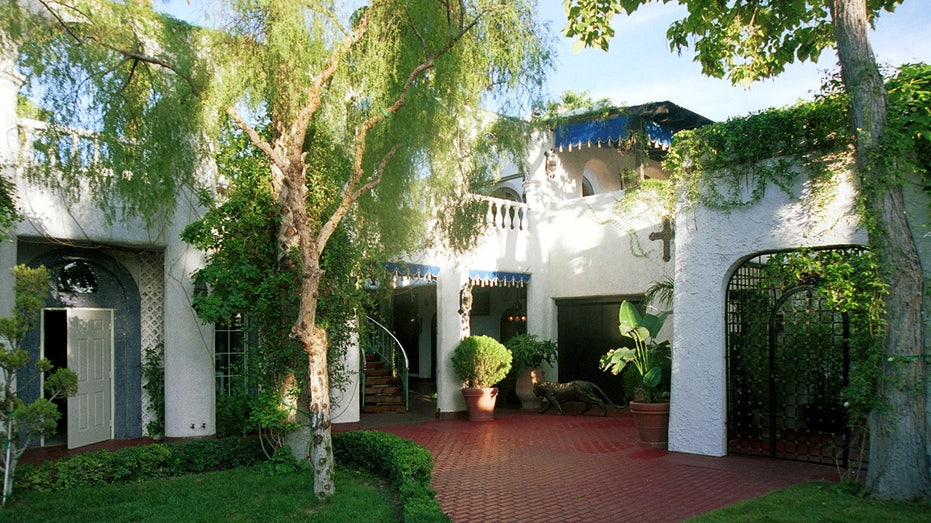 BILL CLINTON'S CHILDHOOD HOME IN ARKANSAS HITS THE MARKET
All the homes on the property are filled with treasures the two collected over the years and over-the-top decorations. 
Some of the treasures include a 5,000-pound silver tiger from India, Persian rugs, gold candelabras gifted to them by Liberace and a jewel-encrusted sword believed to have once belonged to Genghis Khan. 
Siegfried and Roy both lived on the property, however only Roy lived in Jungle Palace. Siegfried lived in another home on the compound.
"There is a center house (where) we spend time together," Siegfried told Las Vegas Weekly in 2013. "We have houses on each side, one for Roy and one for me. They are like two arms, wrapped around, and we meet in the middle."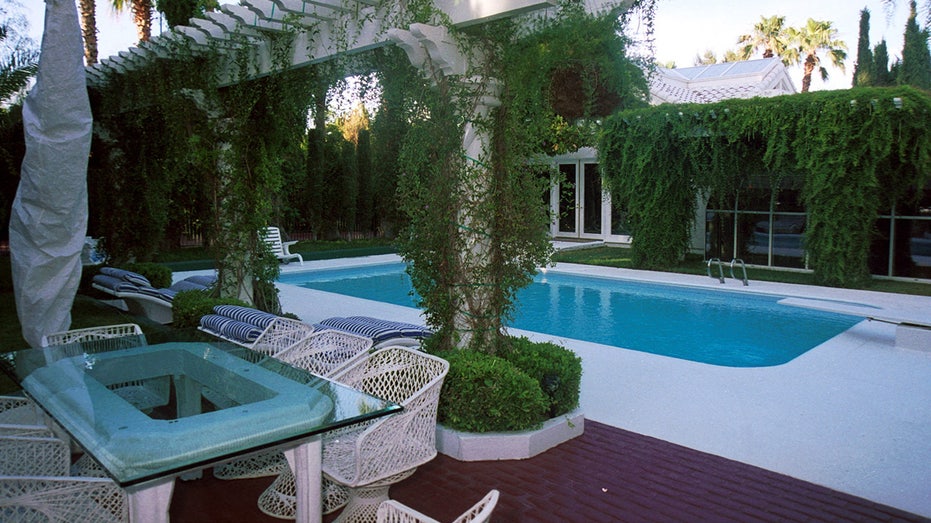 Roy lived on the property until his death in May 2020 at the age of 75 from COVID-19 complications. Siegfried lived in his home on the property until his death in January 2021 at the age of 81 from pancreatic cancer.
After Siegfried's death, the home was purchased for $1.87 million, and many of the pair's belongings were auctioned to raise money for the Sarmoti Foundation, a charity founded by the duo working to help save the endangered animals they cared deeply for.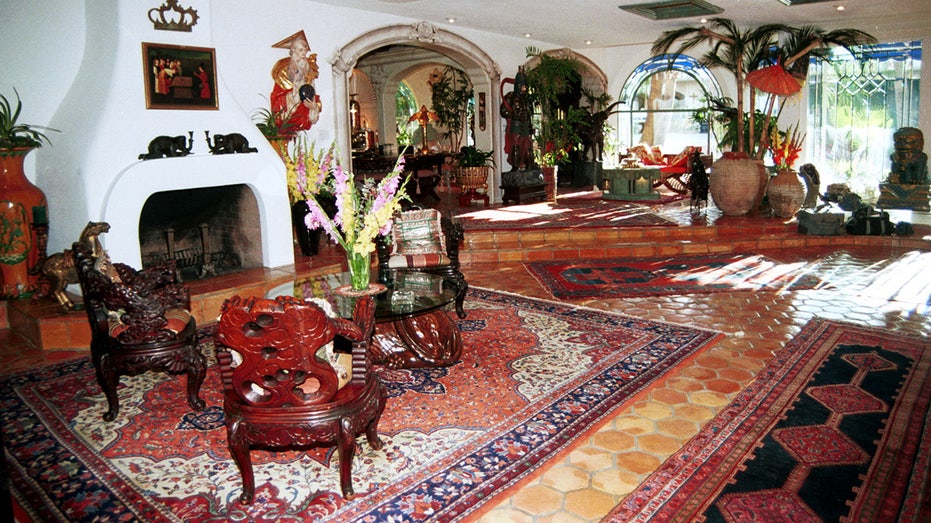 While the main home was known as Jungle Palace, the compound itself was named Little Bavaria, a way to pay homage to their origins.
"In a way, we've transported as much of Germany as possible to Las Vegas," Siegfried told Annette Tapert in her 1992 biography, "Siegfried & Roy: Mastering the Impossible." "We've built a Bavarian cottage and created a landscape that is a reminder of my Bavarian upbringing. … Close the gates and you're in Southern Germany."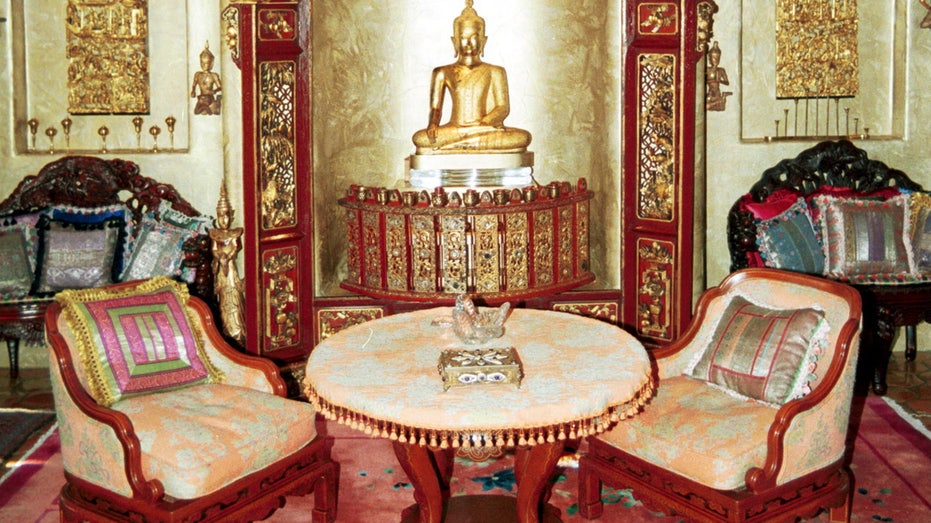 GET FOX BUSINESS ON THE GO BY CLICKING HERE
Siegfried also told Tapert Jungle Palace was "Roy's vision of the habitat he wanted to build for the white tigers." The two were known to use exotic animals in their magic acts, many of which lived on their property.
According to Las Vegas Weekly, they housed "horses, mini-donkeys, black swans, exotic chickens, African cranes, royal turkeys, canines and assorted cats, big and small."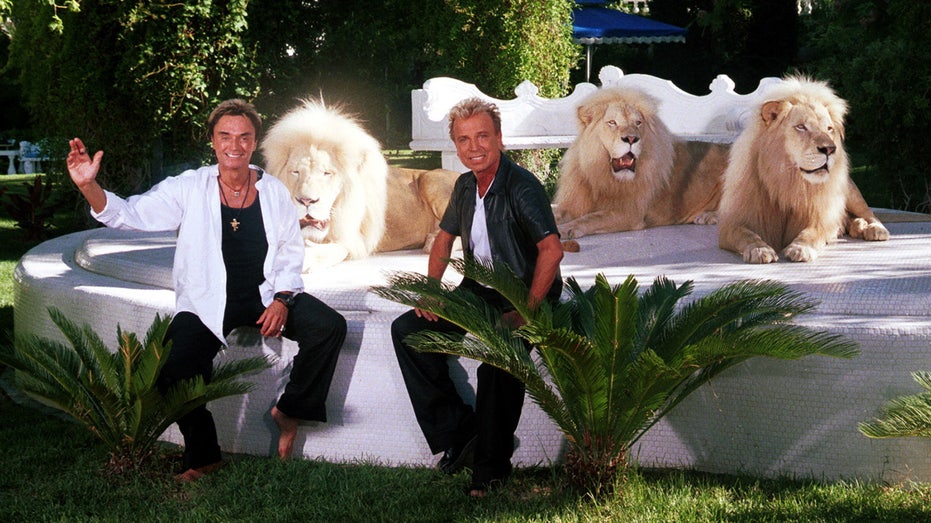 CLICK HERE TO READ MORE ON FOX BUSINESS
The two had a residency at the Mirage hotel on the Las Vegas strip for 13 years, quickly becoming one of Vegas' most successful acts. They were forced to end their residency after Roy sustained an injury from one of the tigers on stage.