John Wayne's California ranch hits the market for $12 million
The Western icon, known as 'The Duke,' passed away in 1979 at age 72
A sprawling California ranch once owned by John Wayne has hit the market.
The Rancho Pavoreal (Peacock Ranch in Spanish) is available for $12 million, FOX Business has learned. The property spreads 2,000 acres in Sage, a small agricultural community.
The 3,000-square-foot residence is located 20 minutes away from Temecula Wine Country and is situated halfway between San Diego to the south and Palm Springs to the northeast — about a 90-minute gallop from each. It's also a two-hour drive from downtown Los Angeles.
"This property is a one-of-a-kind offering with 2,000 acres," Tatiana Novick of Coldwell Banker Realty told FOX Business. "It is the only ranch of its kind for sale in California. There is nothing out there as big and with so many open spaces."
NEW JOHN WAYNE CHILDREN'S BOOK TEACHES VIRTUES OF MANLINESS IN ERA OF 'TOXIC MASCULINITY'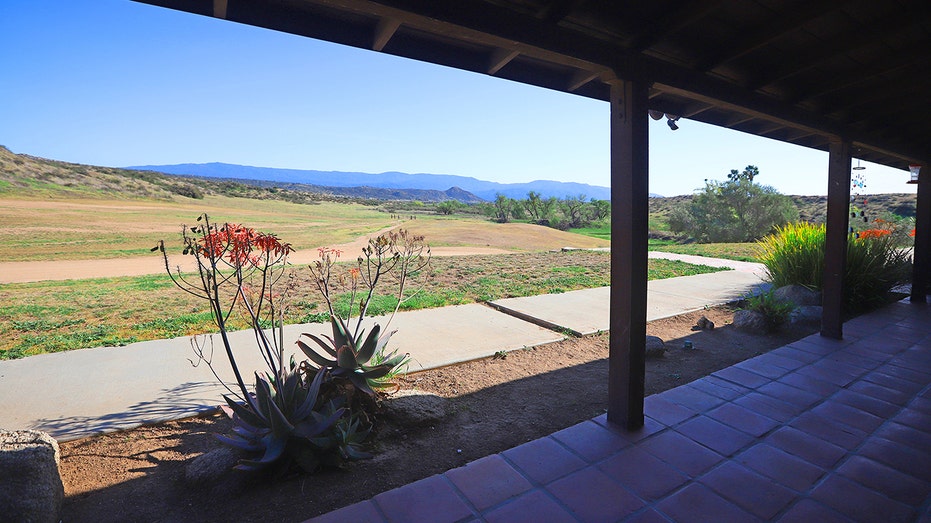 "There is a lot of rich Native American history in the property," she shared. "It is tucked away for privacy and close to Temecula Wine Country. There is so much you can do with it. It is bigger than my town where I grew up in Latvia. Plus, America's Sweetheart, John Wayne, owned it."
The Western oasis, built in 1950, was used by Wayne during the '70s. The actor would invite guests out for horseback riding, shooting and other ranching activities, Realtor.com reported in 2020. At the time, the home was on the market for $8 million and was being used as a family retreat.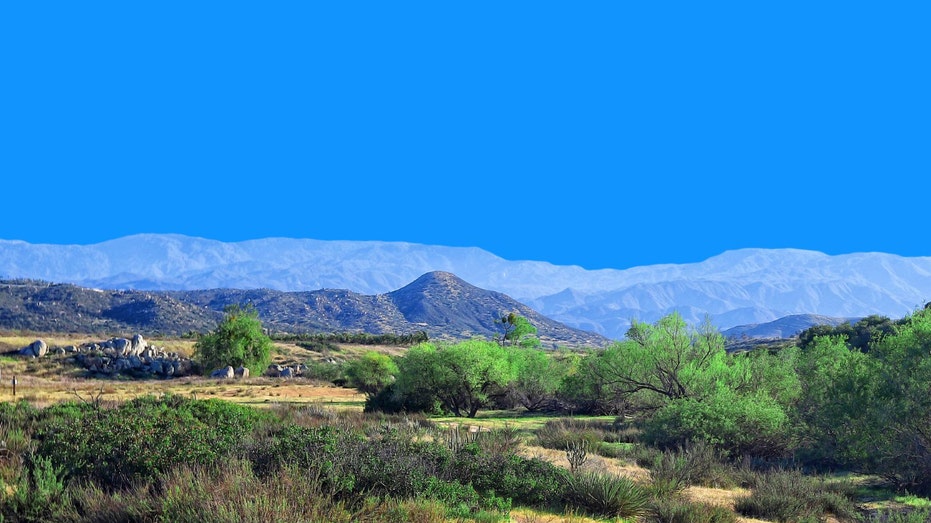 Wayne, who appeared in more than 200 films made over 50 years, passed away in 1979 at age 72. The Oscar winner, known as "The Duke," is still hailed today as one of the greatest figures of the Western film genre.
The property is entirely fenced and cross-fenced with plenty of room for horses and cattle. It highlights a stucco ranch house, a barn, three wells, horse trails and panoramic views of the surrounding valley and Palomar Mountain. The home is surrounded by acres of wildlife habitat, desert plateaus, river gorges and high Alpine County, making it "an outdoor enthusiast's dream."
CLICK HERE TO READ MORE ON FOX BUSINESS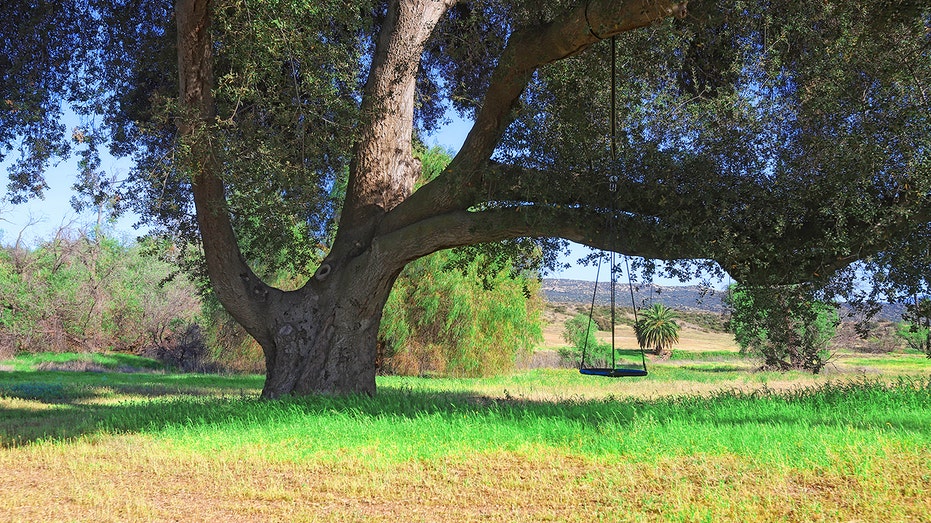 The listing noted that the property is ideal for equestrian use, or for a cattle ranch and shooting range. It can also be transformed into a private retreat, a sports camp, or a multipurpose development, among others. There are three bedrooms, as well as three bathrooms and three garage spaces.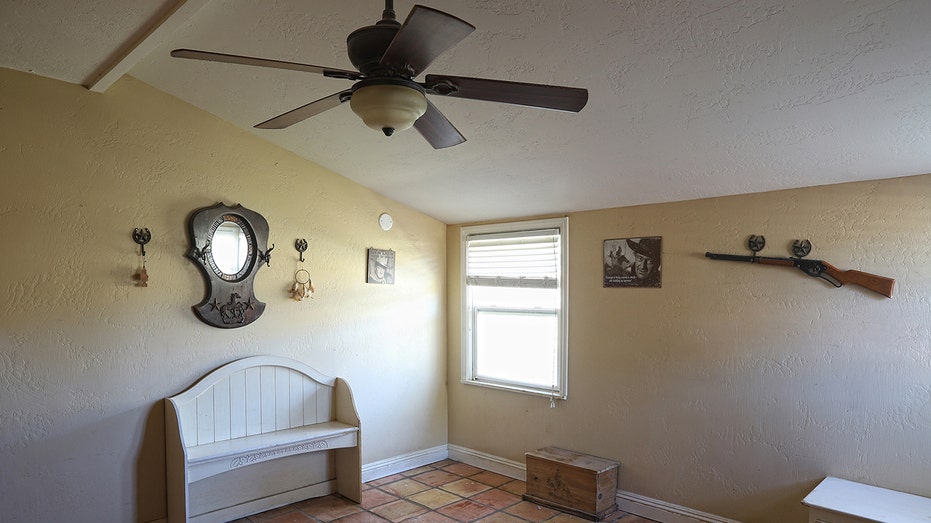 "This is a once-in-a-lifetime opportunity to get your hands on the former ranch of the iconic Western film star John Wayne," said Novick. "As an action hero to many, John Wayne's presence still lives on in Rancho Pavoreal's very masculine and Western aesthetic."
"Upon John Wayne's passing, this property was transformed into a dude ranch, where visitors saw it as a 'home away from home' that rejuvenated their body and nourish their soul," she shared. "A perfect multipurpose ranch, Rancho Pavoreal can be used for camps, hunting, horseback riding, cattle grazing, riflery, archery, hiking, equestrian use, or a motorcycle ranch — you name it, it has it."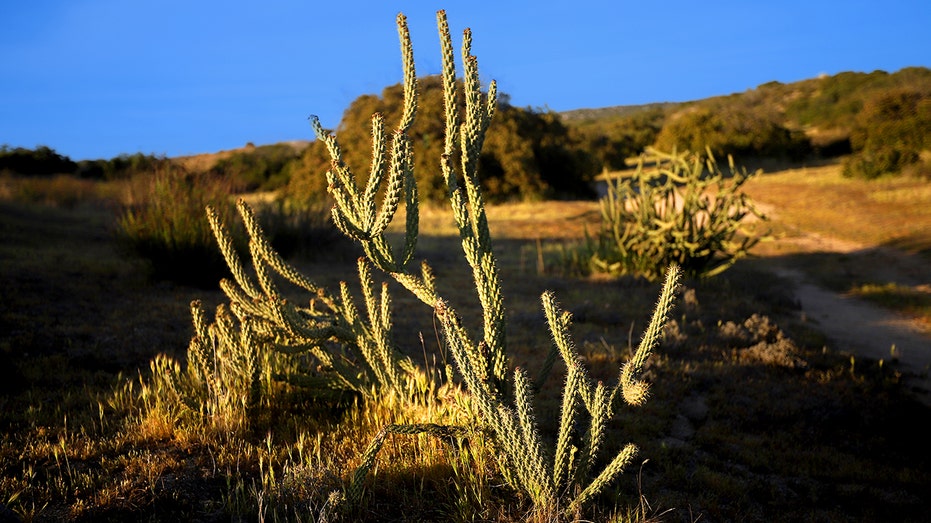 GET FOX BUSINESS ON THE GO BY CLICKING HERE
This isn't the first time there's been interest surrounding Wayne's homes from his later years. In 2013, Wayne's former Newport Beach home, located in the Big Canyon gated community, hit the market for $3.95 million. He owned the mansion in the '70s before his death.