'Ant-Man' buzzes to top of box office, holds record for biggest release in 2023 at $225 million
'Ant-Man and the Wasp: Quantumania' starring Paul Rudd, Evangeline Lilly, and Jonathan Majors saw big numbers at the box office
The buzz across the country is that "Ant-Man and the Wasp: Quantumania," fronted by stars Paul Rudd, Evangeline Lilly and Jonathan Majors, had the biggest opening of the year, racking in $225 million, globally.
Domestically, the film raked in $104 million, while an additional $121.3 million was added from overseas.
Despite grossing a large amount of money, "Ant-Man and the Wasp: Quantumania" ranks only 47% on Rotten Tomatoes, making it one of two films in the 31-film Marvel universe that rank rotten. The only other film is the 2021 film "Eternals."
Those scores will pose the biggest concern for Marvel as it continues to unroll phase five of the MCU, following mixed reviews for the post "Avengers: Endgame" phase four of the comic-book franchise. Up next is "Guardians of the Galaxy Vol. 3" in May.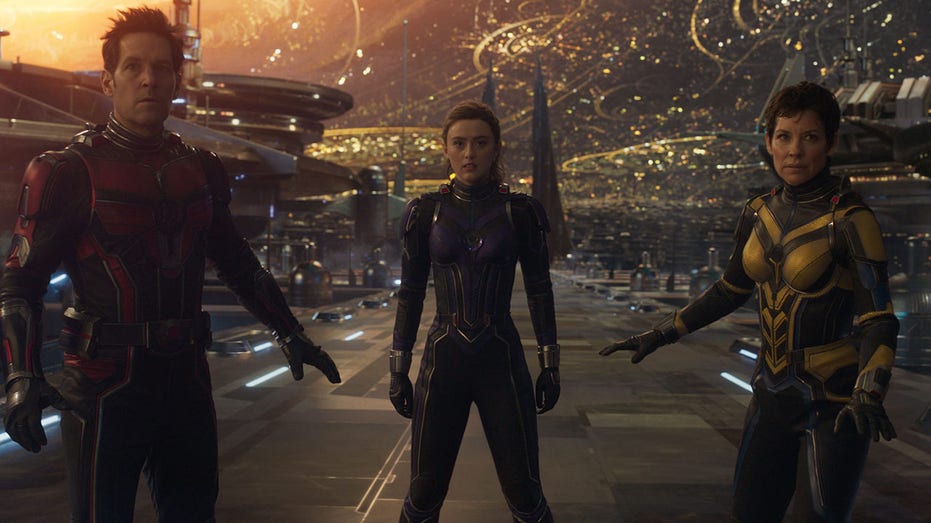 'ANT-MAN' STAR PAUL RUDD REMEMBERS 'FRIENDS' FINALE AS 'STRANGE,' ADMITS 'I SHOULDN'T BE HERE'
This is the third installment in the "Ant-Man" series, with the first film being released in 2015. The sequel, "Ant-Man and the Wasp," was released in 2018, accruing over $622.7 million globally.
The film follows Ant-Man (Rudd) and Hope van Dyne (Lilly) discovering the creatures of the Quantum Realm, along with her parents, Hank Pym and Janet van Dyne, played by Michael Douglas and Michelle Pfeiffer. Majors is the new addition to the group, as villain Kang.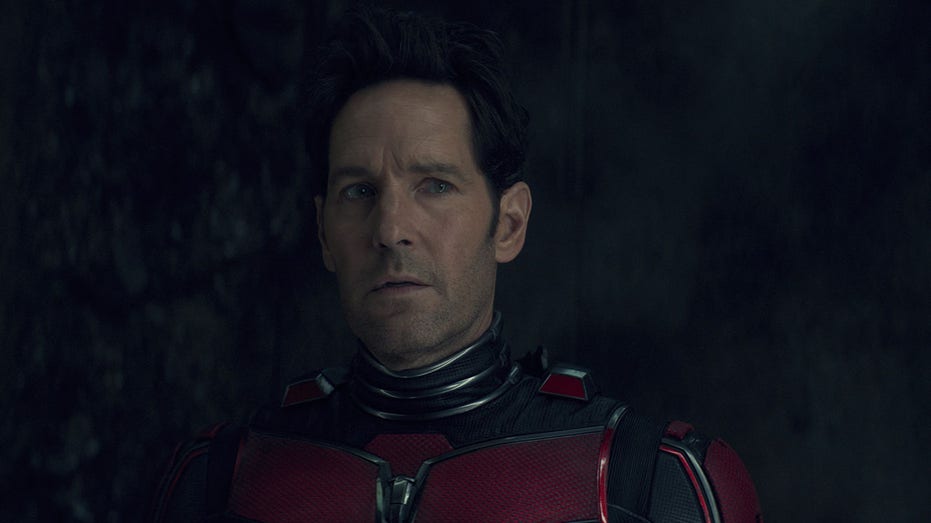 CLICK HERE TO READ MORE ON FOX BUSINESS
The release is the start of a box-office resurgence, says Paul Dergarabedian, senior media analyst for date firm Comscore.
"It will feel almost in the coming weeks like a pre-pandemic movie-going environment in terms of the marketplace… That's very good news coming off a very tumultuous past two, three years. This is the start of a big many months for this industry. We've sort of been in the waiting room with holdovers like 'Avatar' and others."
GET FOX BUSINESS ON THE GO BY CLICKING HERE                       
In its 10th weekend since being released, "Avatar: The Way of Water" remains in second place behind "Ant-Man," earning $6.4 million. 
After being out for just 10 days, the second "Avatar" film made $253.7 million domestically.
The Associated Press contributed to this report