World Bank estimates earthquake in Turkey caused $34.2 billion in damage; rebuilding may cost double
World Bank officials say 'direct damages' in Turkey equal to 4% of country's GDP in 2021
The World Bank on Monday estimated that the massive earthquake in Turkey earlier this month caused $34.2 billion in damage and rebuilding from the devastation may cost twice as much.
The estimated $34.2 billion comes in the form of "direct damages" – an equivalent of 4% of the country's GDP in 2021, the World Bank said.
The recovery and reconstruction cost could be potentially twice as large, according to the bank. 
"Our experience is that reconstruction needs can run as high as two to three times the estimated direct physical damage," said Anna Bjerde, World Bank Group vice president for Europe and Central Asia.
THE POKEMON COMPANY SAYS 'OUR HEARTS ARE WITH THE PEOPLE OF TURKEY AND SYRIA,' DONATES TO EARTHQUAKE VICTIMS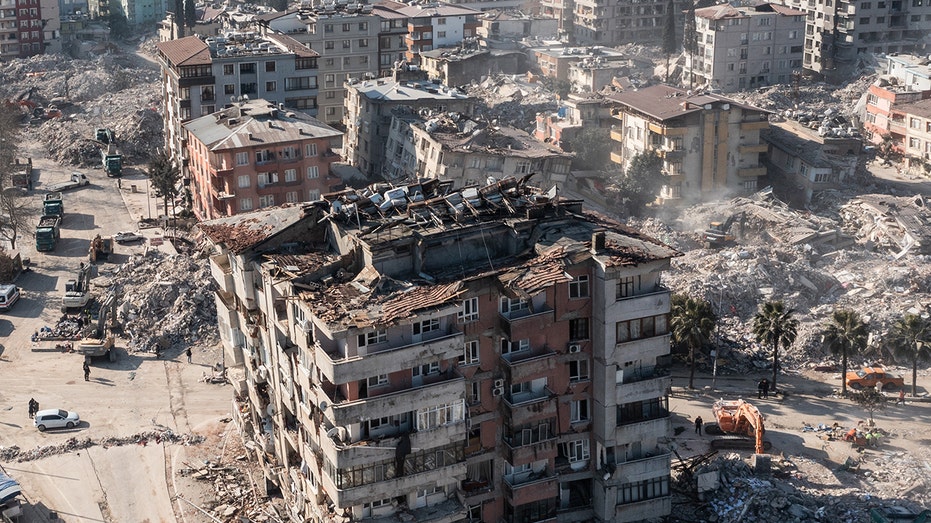 Officials said GDP losses would add to the earthquake's cost.
The magnitude 7.8 earthquake devastated parts of southern Turkey and northern Syria on Feb. 6.
That quake led to more than 48,000 deaths in both countries and the collapse or serious damage to 185,000 buildings in Turkey. The World Bank also estimated that 1.25 million people had been left temporarily homeless.
AFAD's chief urged people not to enter damaged buildings, saying strong aftershocks continue to pose a risk. More than 10,000 aftershocks have hit the region since Feb. 6.
CHOBANI CEO LEADS TURKEY, SYRIA EARTHWUAKE RELIEF, ASKS OTHER CEOS TO STEP UP
On Monday, a magnitude 5.6 earthquake rocked southern Turkey, causing more than two dozen already damaged buildings to collapse and killing at least one person, authorities said.
GET FOX BUSINESS ON THE GO BY CLICKING HERE
The bank will release a separate report on the damages Syria incurred from the quake on Tuesday, Reuters reported.
The Associated Press contributed to this report.