When will US home prices finally stop dropping?
Goldman Sachs projects home prices will bottom out in 6 months
The end may finally be in sight for a prolonged slump in the U.S. housing market, according to Goldman Sachs strategists.
Analysts at the Wall Street bank said in a note this week that falling mortgage rates are likely to stop the dramatic decline in home prices "by mid-year." They see prices falling around 6% from their peak before bottoming out sometime in the next six months.
"The sharpest declines for the U.S. housing market are now behind us," the strategists, led by Goldman chief economist Jan Hatzius, said in the note.
During the COVID-19 pandemic, home prices soared at a pace not seen since the 1970s with mortgage rates near a record low. Homebuyers – flush with stimulus cash and eager for more space during the pandemic – flocked to the suburbs; demand was so strong, and inventory so low, at the height of the market that some buyers waived home inspections and appraisals or paid hundreds of thousands over asking price.
US HOUSING MARKET SHOWS EARLY SIGN OF RECOVERY AS DEMAND RISES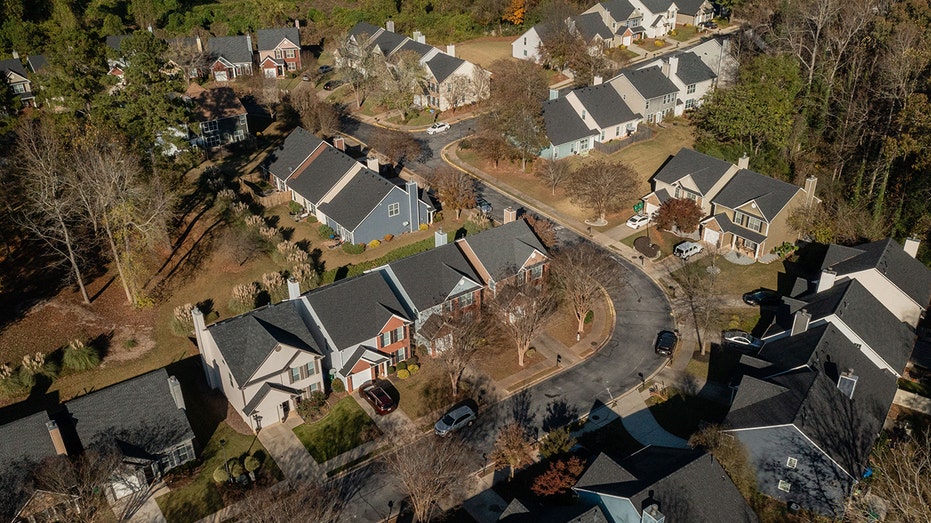 That frenzy came to a halt when the Federal Reserve embarked on the most aggressive interest-rate hike campaign since the 1980s as it tried to slow the economy and crush runaway inflation. Policymakers already lifted the benchmark federal funds rate seven consecutive times in 2022 and have indicated they plan to continue raising rates higher this year as they try to crush inflation that is still running abnormally high.
The interest rate-sensitive housing market has borne the brunt of the tighter policy, with mortgage rates more than doubling over the course of the year. Home sales evaporated and prices began to decline from record highs.
But demand has shown early signs of returning as mortgage rates continue to fall: the average rate for a 30-year fixed mortgage dropped to 6.13% this week, according to data from mortgage lender Freddie Mac. (That is still significantly higher than just one year ago when rates hovered around 3.56%).
LOOKING TO BUY A HOUSE? IT'S THE WORST TIME IN A GENERATION TO DO SO
The steady decline in mortgage rates will eventually work its way through the market by making it cheaper to buy a home; once that happens, Goldman Sachs projects that home prices will stop falling.
"Since reaching 20-year highs of over 7% in October, mortgage rates have fallen by a percentage point, causing our housing affordability index to recover very slightly," they said.
Other economists have projected steeper declines in the housing market. Ian Shepherdson, the chief economist at Pantheon Macroeconomics, warned that home prices could tumble as much as 20% from their peak. 
The Goldman economists have suggested that the home price decline could be uneven: they see a bigger drop happening on the West Coast where there's more excess supply than there is in the mid-Atlantic or Midwest regions.
GET FOX BUSINESS ON THE GO BY CLICKING HERE
Austin, San Francisco, San Diego, Phoenix and Denver will likely see declines of more than 10% from their peaks.
"On a regional basis, we project larger declines across the Pacific Coast and Southwest regions – which have seen the largest increases in inventory on average – and more modest declines across the Mid-Atlantic and Midwest – which have maintained greater affordability over the past couple years," Hatzius wrote.