US unemployment rate lowest since 1969
The U.S. economy added 134,000 jobs in September below analysts' expectations while the unemployment rate was 3.7 percent, the lowest since 1969.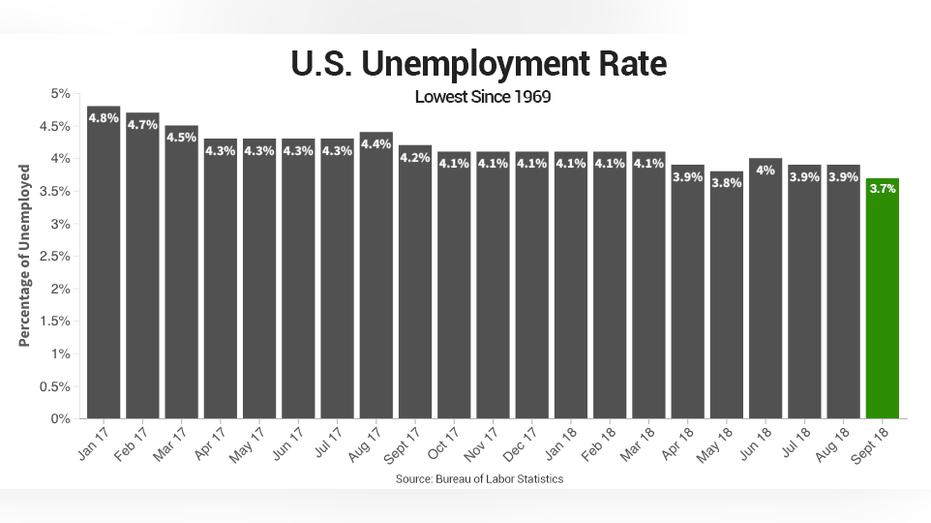 Analysts polled by Refinitiv (formerly Thomson Reuters) forecast that the U.S. economy would add 185,000 jobs in September with the unemployment rate ticking down to 3.8 percent. In August, the unemployment rate was 3.9 percent.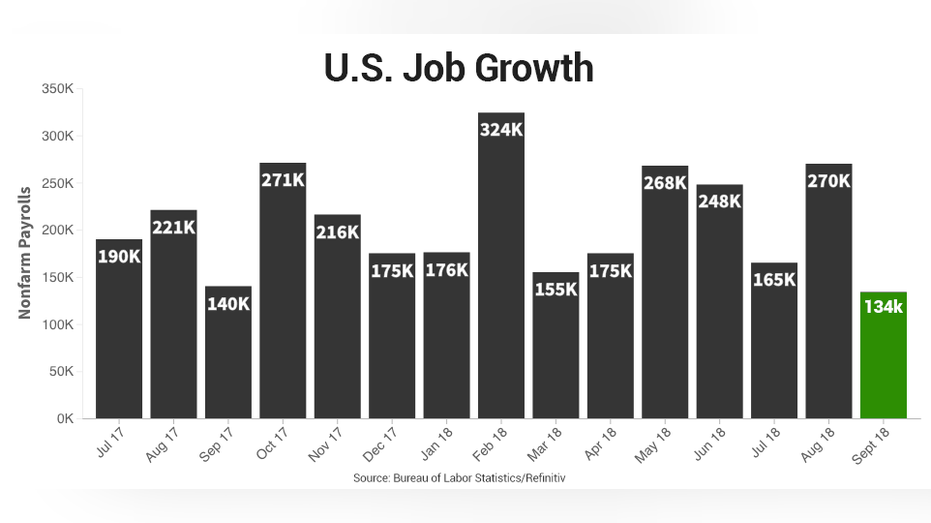 Wages increased by 0.3 percent in September, taking the 12-month wage growth to 2.8 percent.
"Another solid jobs report; not too hot and not too cold ," Kate Warne,  investment strategist at Edward Jones told FOX Business.
Warne is not concerned about the lower-than-expected number of jobs created in September, noting revisions within the past two months, which in total put the number of jobs created, in line with expectations.
The number of Americans active in the workforce was steady, with the labor participation rate coming in at 62.7 percent.
Manufacturing, construction and health care sectors added jobs in September, while retail, leisure and hospitality lost jobs. With retail, leisure and hospitality susceptible to bad weather – it is possible Hurricane Florence is behind the lower-than-expected number.
The yield on the 10-year U.S. Treasury note climbed following the jobs report, and was hovering around a 7-year high.