US job growth slows in March as economy adds 236,000 new positions
US economy adds 236,000 jobs in March, slowest pace of growth in over 2 years
U.S. hiring slowed in March as the once rock-solid labor market began to soften in the face of high interest rates and stubborn inflation. 
Employers added 236,000 jobs in March, the Labor Department said in its monthly payroll report released Friday, mostly in line with the 239,000 jobs forecast by Refinitiv economists. The unemployment rate, meanwhile, ticked lower to 3.5% as the labor force participation rate increased to the highest level since before the pandemic began. 
It marked the lowest monthly jobs gain since December 2020.
While monthly jobs data is always important, the Federal Reserve is closely watching this particular report for signs the labor market is finally cooling as policymakers try to tame inflation with a series of interest-rate hikes.
JOB CUTS SURGED 15% IN MARCH, AND LARGE-SCALE LAYOFFS 'WILL LIKELY CONTINUE:' REPORT
There was some welcoming news on that front, with monthly wages rising at the slowest pace since June 2021. Average hourly earnings grew 4.2% from a year ago, below the estimate of 4.3%. 
"Employment growth has not yet collapsed, though there are visible signs of continued moderation," said Kathy Bostjancic, Nationwide chief economist. "In all the Federal Reserve will be pleased by the details of the employment report, but still is supportive of another rate hike in May – which we think could be the last for the tightening cycle, followed by a long pause."
Although the stock market is closed for Good Friday, futures rose following the report.
JOBLESS CLAIMS COME IN HIGHER THAN EXPECTED AHEAD OF MARCH JOBS REPORT
Leisure and hospitality led the job gains last month, with payrolls growing by 72,000. The bulk of that increase stemmed from hiring at restaurants and bars, which added 50,300 workers in March. Other notable job gains took place in government (47,000), professional and business services (39,000) and health care (33,900). Retail shed 14,600 jobs.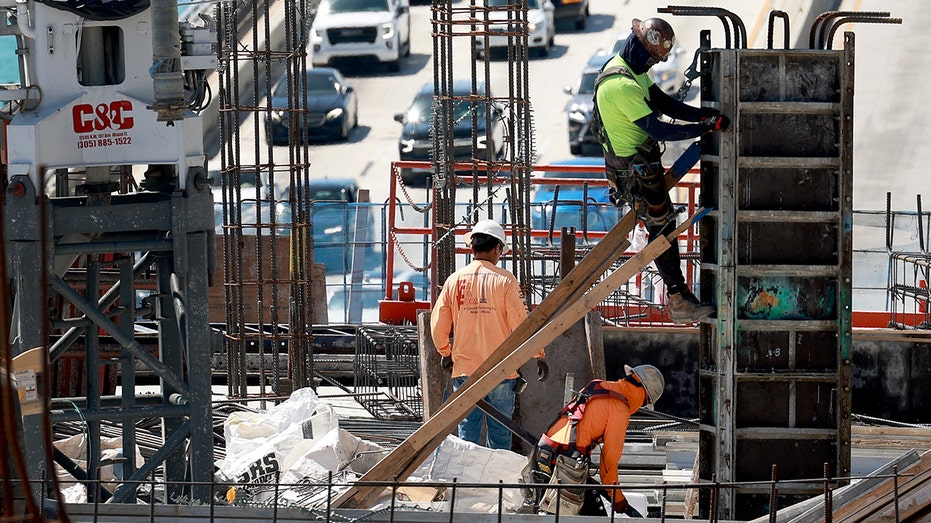 The labor market has remained historically tight over the past year, but there are growing signs of a slowdown. A separate report released Wednesday showed there were about 9.9 million job openings in February, the first time since May 2021 that the number of available jobs dipped below 10 million. However, job openings remain historically high. Before the COVID-19 pandemic began in early 2020, the highest on record was 7.6 million. There are still roughly 1.7 jobs per unemployed American.
There has also been a wave of notable layoffs over the past few months, and the list grows longer by the day. Amazon, Apple, Meta, Lyft, Facebook, Google, IBM and Twitter are among the companies letting workers go.
ARE TECH LAYOFFS THE CANARY IN THE US JOBS MARKET?
Job losses could soon bleed into the broader labor market. Fed Chairman Jerome Powell has made it clear that policymakers anticipate job growth will slow and unemployment could climb as the Fed raises interest rates higher, but he has argued that an alternative where prices soar unchecked is worse.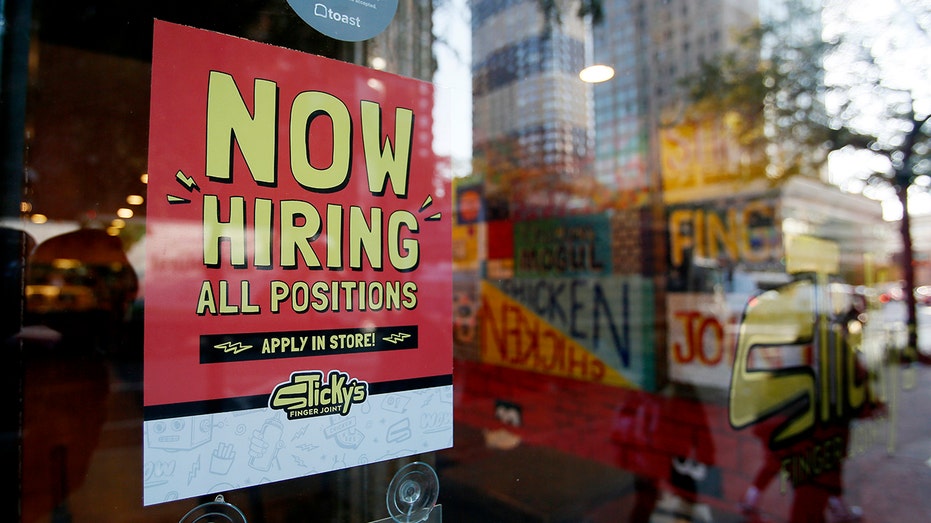 For many economists, the possibility of unemployment rising has become a question of when not if.
GET FOX BUSINESS ON THE GO BY CLICKING HERE
The central bank previously projected the jobless rate will march substantially higher to 4.6% and remain elevated in 2024 and 2025 as steeper rates continue to take their toll by pushing up borrowing costs. That could amount to more than 1 million job losses.
Hiking interest rates tends to create higher rates on consumer and business loans, which slows the economy by forcing employers to cut back on spending.