US companies added just 132,000 jobs in August as hiring slows: ADP
Economists expected private employers to add 288,000 jobs in August
Private payroll job growth slowed markedly in August, suggesting that companies are pulling back on hiring amid growing fears of an economic slowdown, according to the ADP National Employment Report released Wednesday morning. 
Companies added just 132,000 jobs last month, sharply missing the 288,000 gain that economists surveyed by Refinitiv had predicted. That is also below the 270,000 gain recorded in July and is the lowest since May, when employers hired just 128,000 workers.
"Our data suggests a shift toward a more conservative pace of hiring, possibly as companies try to decipher the economy's conflicting signals," said ADP chief economist Nela Richardson. "We could be at an inflection point, from super-charged job gains to something more normal."
The hiring deceleration largely stemmed from small businesses, as companies with fewer than 19 workers actually saw payrolls plunge by 47,000 last month. However, businesses that employ between 20 and 49 employees actually saw hiring increase by 72,000.
FED RAISES INTEREST RATES BY 75 BASIS POINTS IN ANOTHER HISTORIC MOVE TO TACKLE INFLATION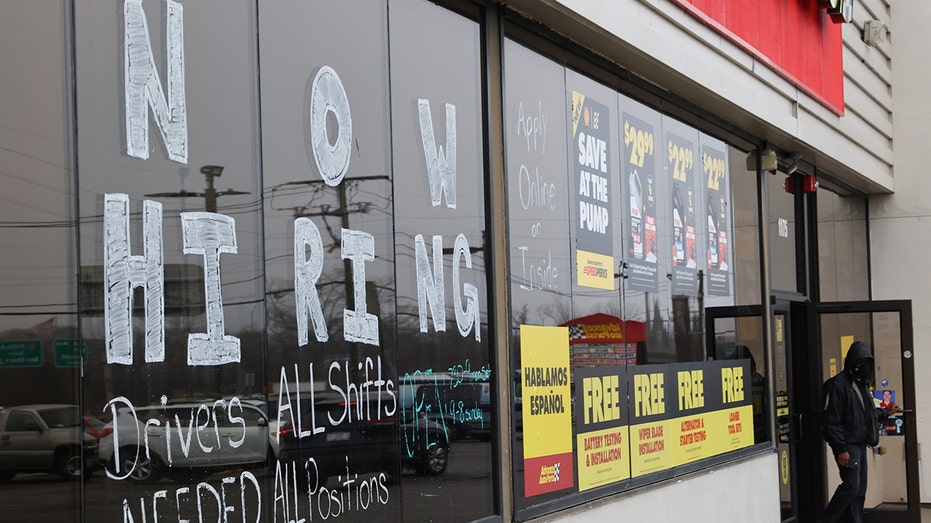 That's in part because the hottest inflation in 40 years, coupled with a persisting labor shortage and the high cost of attracting new employees, has made it difficult for small business owners to maintain their bottom line and retain workers.
Large businesses that employ 500 or more workers helped to offset the decline, hiring 54,000 new workers last month. Medium businesses, meanwhile, saw positions jump by 53,000. 
Service-providing industries added 110,000 new jobs last month, with the largest increases in leisure and hospitality (96,000) and trade, transportation and utilities (54,000). Education and health services employment declined by 15,000, while the financial activities sector shed 20,000 jobs. 
Goods-producing industries, meanwhile, saw payrolls grow by 23,000, with the bulk of the gains in construction (21,000). 
The ADP report has been paused for two months as the company reworked the methodology for the jobs data and started collaborating with the Stanford Digital Economy Lab. The changes are largely technical, as ADP previously faced criticism for struggling to accurately predict the employment count in the Labor Department's more closely watched job report.
But the report now includes data on wages, which showed that annual pay climbed 7.6% in August – a concerning development as consumers continue to confront the hottest inflation in close to four decades.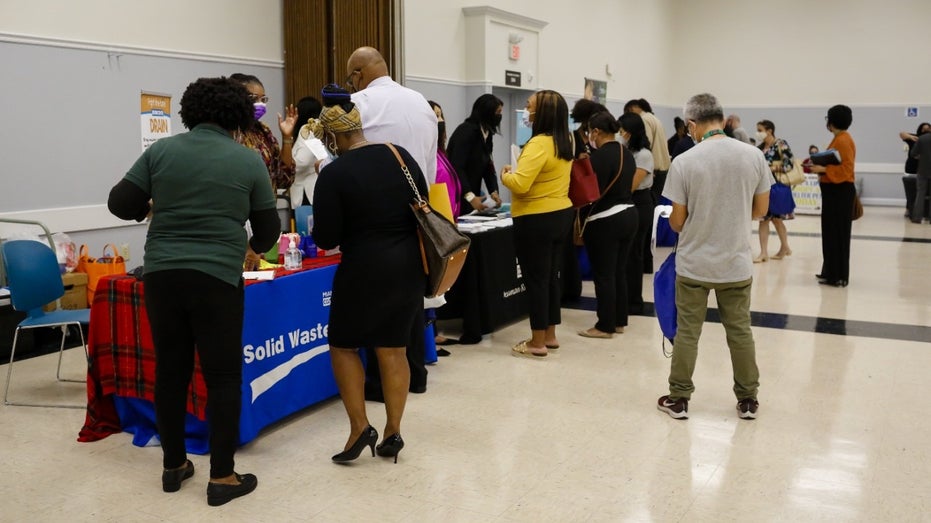 The Fed has responded to the inflation crisis and the extremely tight labor market by raising interest rates at the fastest pace in decades. Officials approved two consecutive 75 basis point rate hikes in June and July and have signaled that another of that magnitude is on the table in September.  
CLICK HERE TO READ MORE ON FOX BUSINESS
The data precedes the release of the more closely watched August jobs report on Friday morning, which is expected to show that employers hired 300,000 workers following a gain of 528,000 in July. The unemployment rate is expected to hold steady at 3.5%, the lowest since the pandemic began two years ago.