Trump slams AFL-CIO president Trumka on Labor Day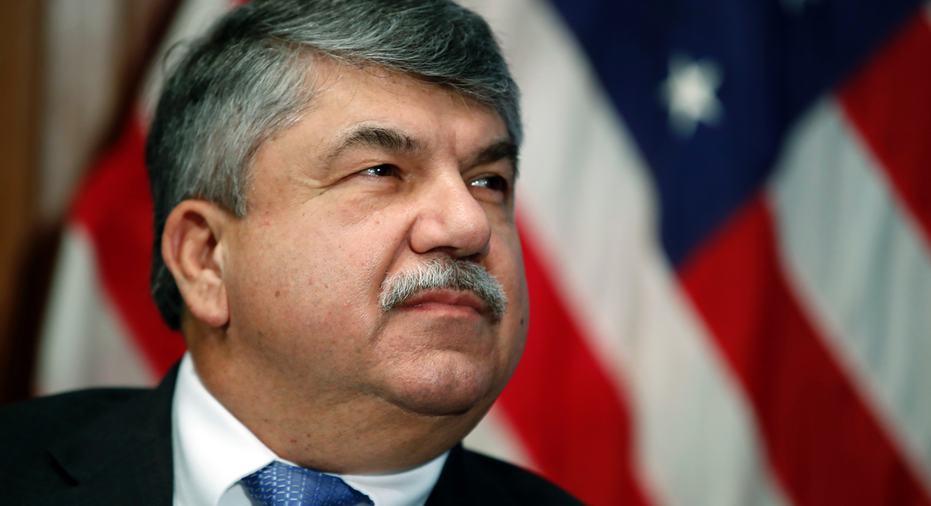 President Trump slammed AFL-CIO President Richard Trumka on Labor Day for comments the union leader made on Fox News over the weekend.
Trump wrote in a tweet that Trumka "represented his union poorly" and that "Some of the things he said were so against the working men and women of our country, and the success of the U.S. itself." The president also said "it is easy to see why unions are doing so poorly. A Dem!"
The commander-in-chief was referencing the union boss' appearance on "Fox News Sunday," where Trumka said the new trade deal to replace the North American Free Trade Agreement (NAFTA) should include Canada. The U.S. and Mexico came to an agreement on a new pact last week, a deal which excluded America's northern neighbor.
"The three countries in North America, our economies are pretty integrated, and it's pretty hard to see how that would work without having Canada in the deal," Trumka told Chris Wallace.
The union president also said the current NAFTA deal has had a "devastating effect" on American workers since its inception in 1994. Trump also has attacked the current trilateral pact repeatedly, calling it the "worst trade deal ever made."
Officials from Canada and the U.S. held talks last week to try coming to terms on incorporating the country into the new trade agreement, though the meetings ended without a deal being signed. In a statement, U.S. Trade Representative Robert Lighthizer called the talks "constructive" and said the two nations "made progress."
Trumka also criticized Trump during the interview on Sunday, saying the president's actions have done more harm than good to laborers, including failure to develop an infrastructure program "that could put a lot of us back to work."
"He overturned a regulation that would actually deny over 5 million people overtime that they would have had. He overturned some health and safety regulations that will hurt us on the job," Trumka said, adding that "overall, workers aren't doing as well."