Trump administration moves tax filing day to July 15, Mnuchin says
Mnuchin said he encourages all taxpayers who may have tax refunds to file now to get their money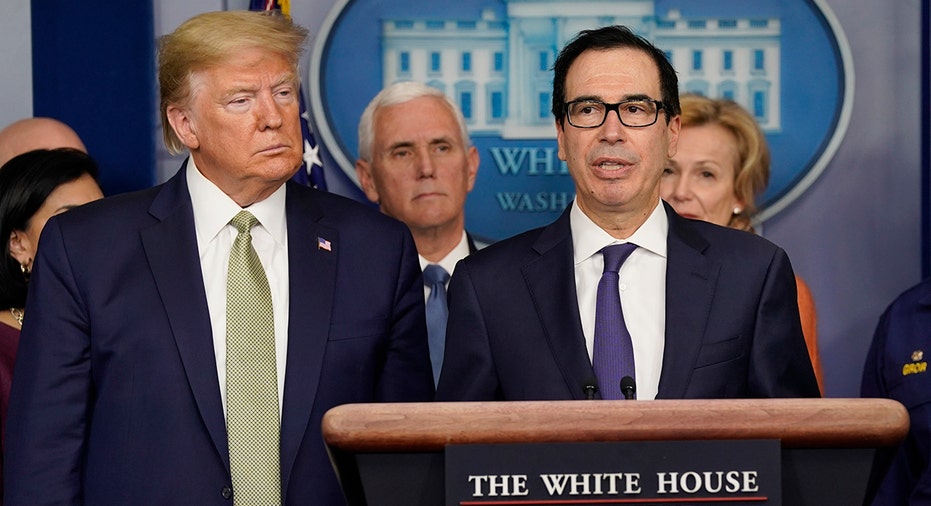 The U.S. is extending the deadline for filing taxes from April 15 to July 15, Treasury Secretary Steven Mnuchin said in a tweet on Friday.
The decision gives Americans three months longer than they typically would have to file their taxes. as the coronavirus pandemic forces large swaths of the economy to shut down, threatening to push the economy into a recession that rivals the 2008 financial crisis.
"At @realDonaldTrump's direction, we are moving Tax Day from April 15 to July 15," Mnuchin tweeted. "All taxpayers and businesses will have this additional time to file and make payments without interest or penalties."
Earlier this week, the IRS said individuals could defer payments of up to $1 million until July 15, but had left the April 15 filing deadline in place.
TRUMP'S PAYROLL TAX CUT WOULD BE INEFFECTIVE WAY TO BOOST ECONOMY, CRITICS SAY
In a second tweet, Mnuchin urged all taxpayers who may receive a tax refund this year "to file now to get your money."
By extending the deadline, the federal government is allowing individuals and businesses to hold onto their cash longer as they deal with the fallout from the virus outbreak. Early estimates suggest that at least one million Americans could lose their jobs in March alone because of COVID-19, the disease caused by the novel coronavirus.
Lawmakers on both sides of the aisle argued that extending the filing deadline was necessary in order to minimize confusion for taxpayers and ensure that people could receive the help they needed to file.
CLICK HERE TO READ MORE ON FOX BUSINESS
"There's enough confusion amid this outbreak as it is, so I believe it's incumbent upon Congress to provide as much clarity and relief as possible to American families," Republican Sen. John Thune, who co-authored a bill to move the filing deadline, said on Thursday.
The move comes amid Senate Republicans' $1 trillion stimulus package released on Thursday, which would send $1,200 to taxpayers who earn less than $99,000 a year, provide loans for small businesses and large tax cuts for big corporations.