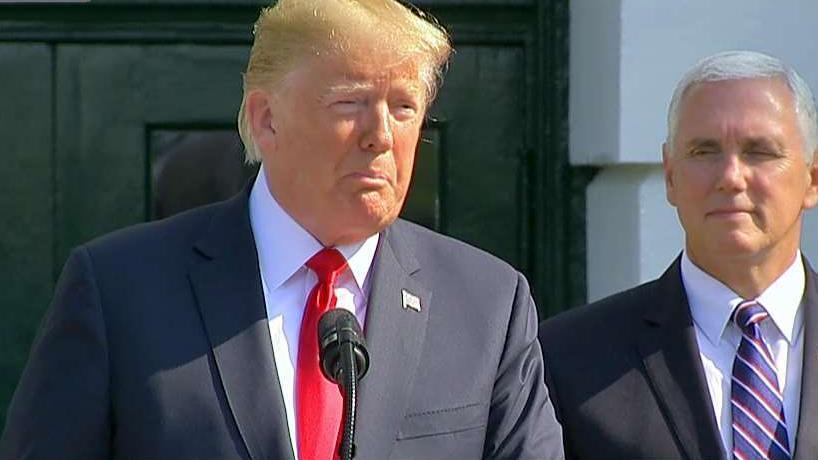 The U.S. economy has officially shifted into growth mode. Second-quarter GDP lived up to the hype rising 4.1%, the best showing since the second-quarter of 2014. President Trump wasted no time in delivering a victory lap.  Speaking to the nation from the White House Trump touted the "amazing rate" and signaled better times are ahead. "We are on track to hit the highest annual growth rate in 13-years" he said on Friday.
Earlier in the week,  FOX Business reported that the White House was preparing to celebrate the data and highlight that fresh policies such as tax reform are indeed helping drive economic growth.
Still, GDP is just one metric. There are other signs that the U.S. economy has indeed turned a corner. FOX Business takes a look at five key charts that help tell the story:
The U.S. economy returns to growth mode
GDP growth is getting its groove back rising 4.1% in the second-quarter, the best in about four years. First quarter GDP was also revised higher to 2.2% This is a strong barometer for the future, say economists, and a sign perhaps that years of sub-par growth at or below the 2%, may become a distant memory.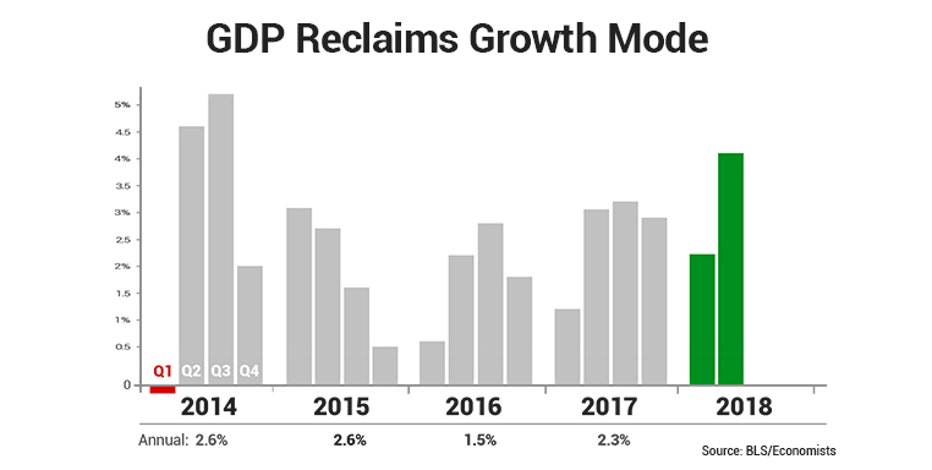 Over 3.2 million jobs have been created since President Trump took office, according to the Bureau of Labor Statistics. Trump has said that number may be even higher. Sectors, such as manufacturing, which were once cutting jobs, are back on the hiring bandwagon.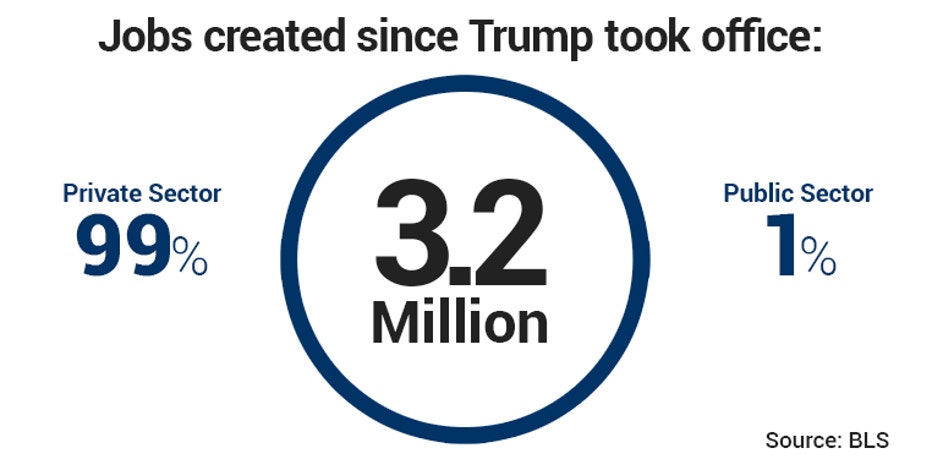 As more Americans head back to work, the U.S. unemployment rate is sliding, recently falling as low as 3.9%, a level not seen in nearly two-decades. While it ticked to 4.0% in June that was primarily due to more individuals coming off the sidelines and searching for work yet to be hired.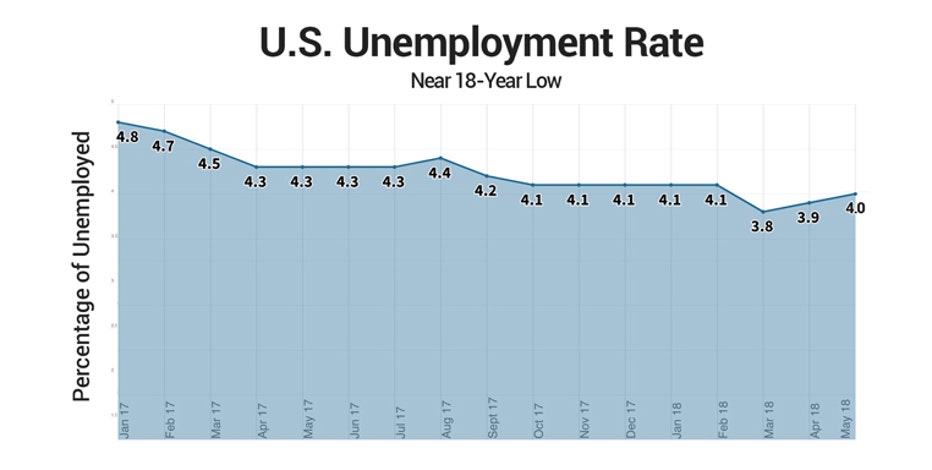 Plenty of jobs, not enough workers
There are plenty of job openings and not enough workers, according to the BLS. The ratio of unemployed persons per job opening hit a historic low of 0.9 in May 2018. For some perspective, during the start of the most recent recession (December 2007), the ratio of unemployed persons per job opening was 1.9. The ratio peaked at 6.6 in July 2009.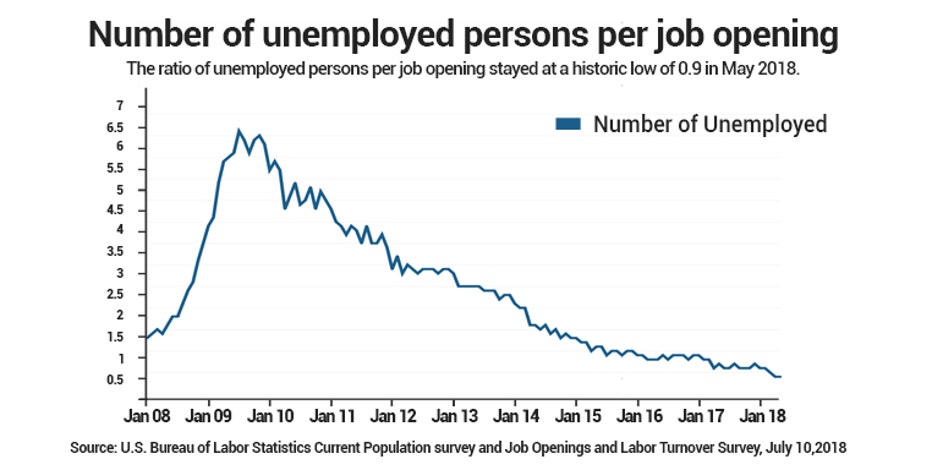 American money coming back to America
President Trump's historic tax reform package has given American companies more incentive to bring the trillions stashed overseas back to the U.S.A. A lower corporate tax rate, now at 21% versus 35%, is just one incentive. Another is companies are no longer taxed on foreign earnings when they are returned home. "We fixed that really, really stupid thing," said Kevin Hassett, chair of the president's Council of Economic Advisers, as reported by FOX Business. In the first quarter of 2018, a record $305 billion was repatriated back to the U.S., as tracked by the Bureau of Economic Analysis. While the BEA won't forecast future numbers, many say that trend may continue.