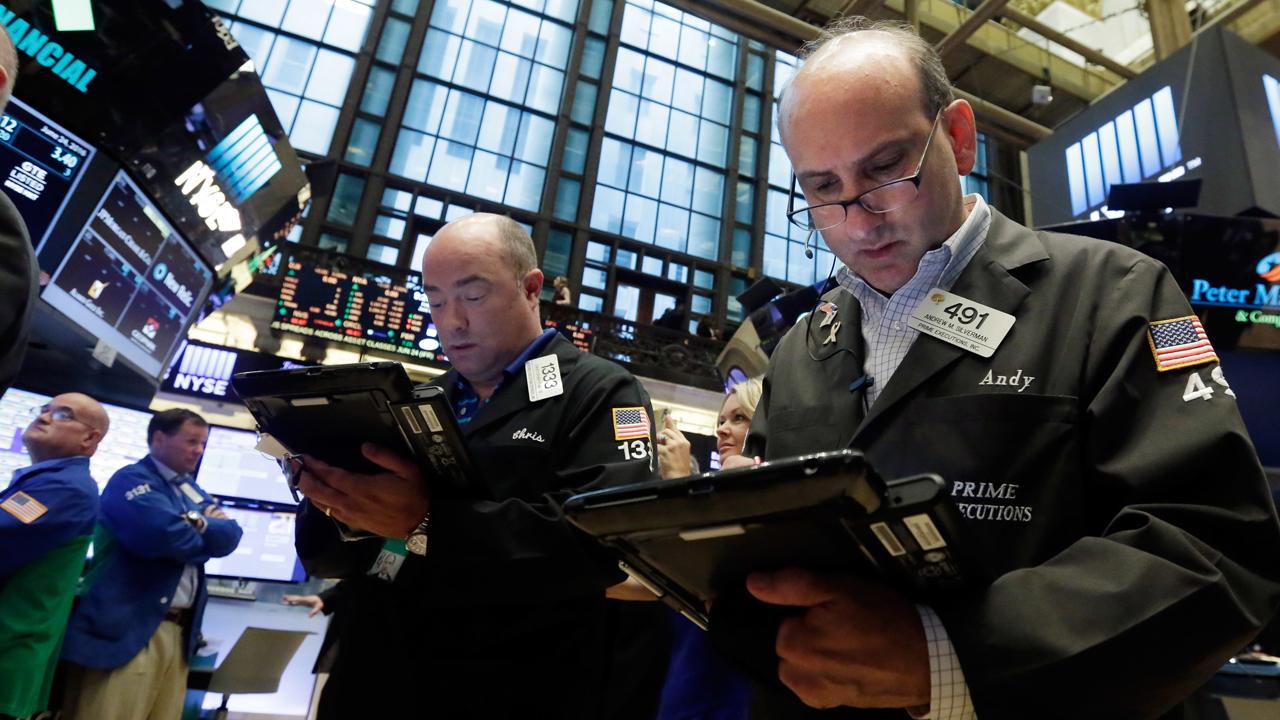 U.S. stocks closed higher Monday as merger and acquisition activity plus hope for a resolution to U.S.-China trade tensions buoyed investor sentiment.
The S&P 500 finished the day at 2,857.05, a stone's throw from its record close of 2,872.87.
The blue-chip Dow Jones Industrial Average ended the session at 25,758.69, up 0.35 percent. The tech-heavy Nasdaq Composite climbed 4.68 to finish at 7,821.01.
PepsiCo announced it was buying SodaStream International and Tyson Foods said it was buying Keystone Foods, both multi-billion dollar deals.
Also Monday, Wall Street took heart from the coming visit by Chinese trade officials to Washington, D.C., to discuss possible resolutions to the two nation's tariff disputes.
Investor optimism came last week after both the U.S. and China acknowledged that the two sides would meet in August to discuss trade.
Last week, the Dow Jones Industrial Average rose sharply to trade at its highest level since February. The S&P 500 was just off of its record high and so is the Nasdaq, even though the index ended the week fractionally lower.
With earnings season essentially over, geopolitics are in the spotlight. Even though there is some optimism that China and the U.S. are to meet, the two countries are scheduled to impose retaliatory tariffs of 25 percent on $16 billion worth of imports.
Traders will also watch the latest developments in Turkey. S&P Global Ratings and Moody's downgraded the country's debt following its economic turmoil and plunging currency.
In economic news, on Wednesday the Federal Reserve will release the minutes from its most recent meeting.
Commodities were mixed.