New Jersey gym that defied coronavirus lockdown rules shut down by health department
Atilis Gym owner: 'The government has failed at protecting our rights'
A New Jersey gym that defied the governor's stay-at-home restrictions by opening for business, was shut down on Thursday by the state's health department.
Bellmawr-based Atilis Gym, which rallied against Gov. Phil Murphy's executive order to stay closed amid the coronavirus pandemic, had a sewage problem on Wednesday that caused members to leave the facility. Plumbers were called and state officials issued a notice of embargo, however, its owners say that the COVID-19 violation was the reason for its closure.
"They're using COVID as the actual reason [for the closure]. They have not listed the issue with the sewer. Nobody from the board of health at any point ever entered our facility, they put these restrictions on us overnight as opposed to coming to us during the day and making us aware of any 'violations' that we might have had," co-owner Frank Trombetti told FOX Business' Stuart Varney on Thursday.
"We plan on reopening tomorrow morning," co-owner Ian Smith added, explaining that arrest might be possible. "We'll deal with the consequences at that point."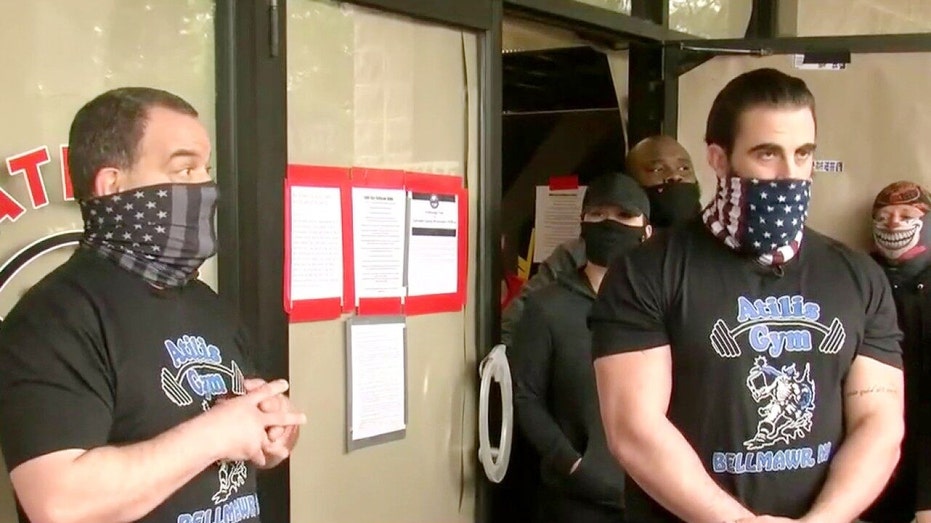 Trumbetti and Smith reopened the gym last Monday with social distancing measures in place and a crowd of supporters protesting the stay-at-home mandates.
Since then, the business has been given three citations for violating Murphy's executive order. Police officials first gave the owners a warning and a citation last week.
"The government has failed at protecting our rights and failed at protecting our health. We are proposing an organized peaceful reopening of the state, not just our business," Trumbetti said in a video posted on the gym's Facebook page last week.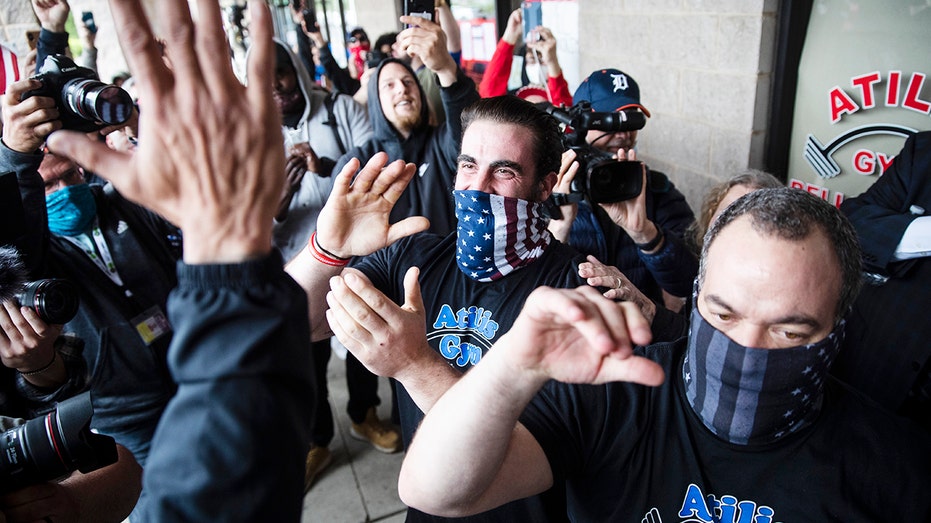 The Garden State's stay-at-home order has been in place since March 21 with all nonessential businesses ordered to stay closed. Trumbetti, however, is upset that big box stores like Walmart are able to remain open during the pandemic while small businesses suffer.
Local police officers arrived at the gym at around 10:30 a.m. last week informing the owners that they were in violation of the state's shutdown order.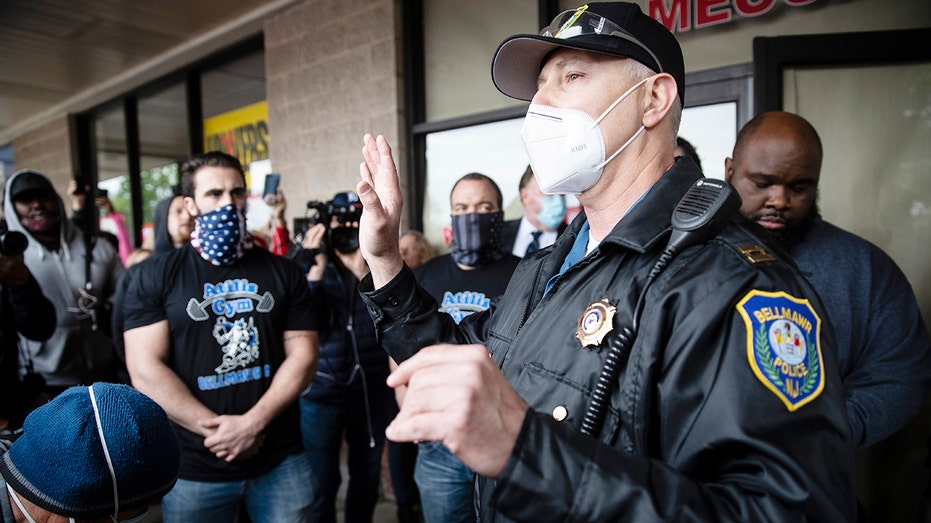 "We are and only were here for everybody's safety today. We planned for the worst and hoped for the best, and it seems like that's what we have out here today," an officer said to the owners and surrounding crowd, FOX5 reported. 
CORONAVIRUS THREATENS FITNESS INDUSTRY COOL DOWN
The officers didn't appear to break up the crowd.
"Formally, you are all in violation of the executive order. On that note, have a good day. Everybody be safe," the officer said according to FOX5.
Murphy said that revenues in the state, which has been hit hard by the outbreak of the virus, were down 60 percent in April compared to the same time period last year. He loosened some restrictions on construction and retailers allowing some to go back to work with limited operations.
More than 10,300 people have died due to COVID-19 in New Jersey and more than 146,500 people have been infected.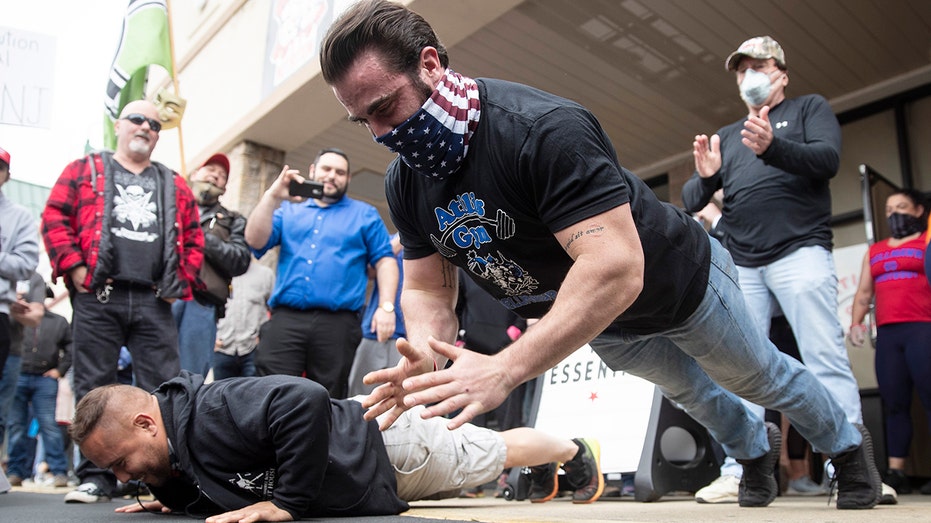 EQUINOX GYMS REVEAL CORONAVIRUS REOPENING PLAN 
More small businesses are challenging local state orders. Earlier this month, Texas hair salon owner Shelley Luther was jailed briefly for going against the state's stay-at-home orders by opening her business.
CLICK HERE TO READ MORE ON FOX BUSINESS
This story has been updated to reflect that the gym was shut down by the New Jersey Department of Health