Jerome Powell warns Fed's inflation fight could spark political opposition
Fed chair warns raising interest rates to slow the economy 'are not popular' in the short term
Federal Reserve Chairman Jerome Powell on Tuesday stressed that central bank policymakers remain committed to wrestling high inflation under control, even though the methods to do so can prove to be politically unpopular. 
"Price stability is the bedrock of a healthy economy and provides the public with immeasurable benefits over time," Powell said Tuesday in remarks prepared for delivery at a conference held by Sweden's central bank. "But restoring price stability when inflation is high can require measures that are not popular in the short term as we raise interest rates to slow the economy."
The Fed's structure – in which it makes decisions free of oversight by elected officials – allows it to take "these necessary measures without considering short-term political factors," he added. 
In his speech, Powell largely stuck to the topic of central bank independence and did not comment on where monetary policy may be headed in coming months. Policymakers last year voted to raise interest rates seven straight times to a range of 4.25% to 4.5%, well into restrictive territory. In speeches since then, officials have signaled that additional hikes are coming – and that they intend to hold rates at elevated levels for some time.
Although Powell received broad bipartisan support last year for another four years at the helm of the Fed, he has also faced backlash from members of both political parties over the central bank's role in the inflation crisis. Democrats, including Sen. Elizabeth Warren of Massachusetts, have warned the rapid rate hikes could lead to "widespread" job losses, while Republicans have accused the Fed of gross oversight for the spike in consumer prices.  
On top of that, climate activists and some lawmakers have demanded the Fed take further action on climate change in order to shift the U.S. economy away from fossil fuels. The Fed has asked six of the nation's biggest banks to participate in a scenario designed to measure their response to climate-related financial risks, but has done little else on the matter.
Powell acknowledged the Fed has "narrow, but important responsibilities" regarding managing potential risks created by climate change, he said the central bank must stick to its dual mandate: Ensuring price stability and maximum employment through interest rate policies.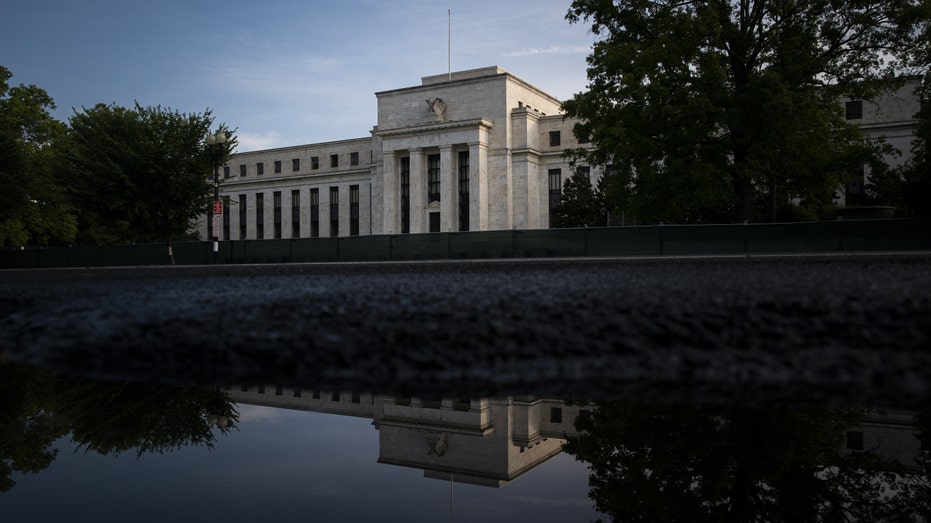 "We should 'stick to our knitting' and not wander off to pursue perceived social benefits that are not tightly linked to our statutory goals and authorities," Powell said. "Taking on new goals, however worthy, without a clear statutory mandate would undermine the case for our independence."