Half of Americans believe they are worse off under Biden in blow to 'Bidenomics'
Americans are feeling more pessimistic about their financial outlook
Half of Americans believe their financial outlook has deteriorated since the 2020 election, a blow to President Biden as he attempts to center his re-election campaign around the eponymous "Bidenomics."  
A new survey published by Bankrate on Wednesday shows that 50% of Americans say their financial situation has gotten worse since the 2020 presidential election. By comparison, just 21% think their financial situation has improved, while 26% believe it is unchanged.
"The plight of the economy over the next 12 months may help to dictate whether it was wise, or not, for President Biden to trumpet the branding of 'Bidenomics,'" said Mark Hamrick, senior economic analyst at Bankrate.
Among Americans who are feeling pessimistic about their financial outlook, about half — 45% — blame Biden and his economic policies. Another 35% think that Congress is responsible, while 27% identified the Federal Reserve as the culprit.
CREDIT CARD DEBT HITS A NEW RECORD WHILE DELINQUENCIES ALSO RISE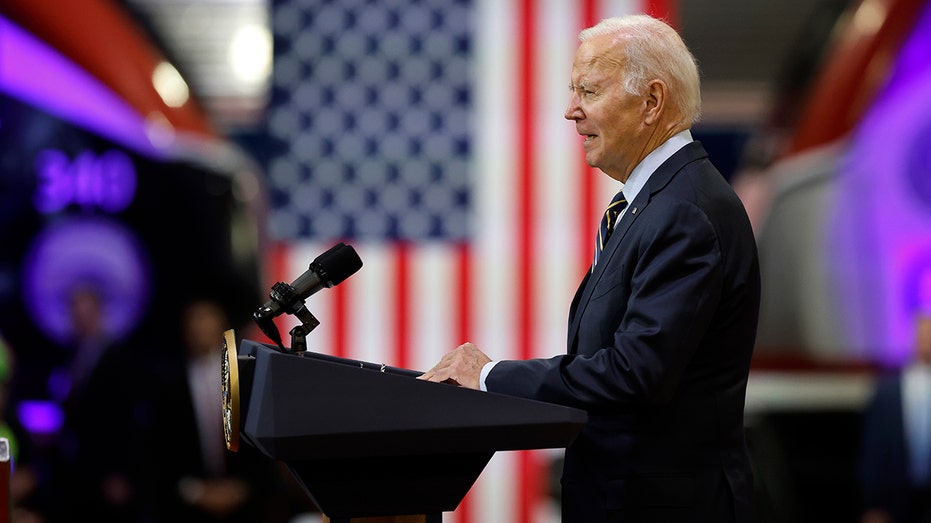 Along party lines, Republicans are twice as likely as Democrats to say their personal financial situation has worsened over the past three years, at a respective 67% and 31%. But a key demographic — independent voters — have also expressed discontent over their finances, with 59% saying their situation has deteriorated since 2020.
The White House has lauded a mostly steady yearlong decline in inflation, but most economists agree that is due to the Federal Reserve's aggressive interest rate hike campaign and the resolution of supply chain disruptions, not the president's economic agenda.
401(K) HARDSHIP WITHDRAWALS ARE SURGING AS HIGH INFLATION SQUEEZES AMERICANS
Among Americans who say their financial situation has improved, just one-third credit Biden. More than half of those respondents said that neither Biden, Congress nor the Federal Reserve have helped their financial situation to improve.
"With less than a year before Americans will begin casting ballots, the issue of the economy will be key," Hamrick said. "Given sensitivity about the cost of living, whether inflation improves, or doesn't, between now and the election will take on added importance. Elevated interest rates also play into this equation. There might not be much relief on that front given the Federal Reserve's guidance on interest rates."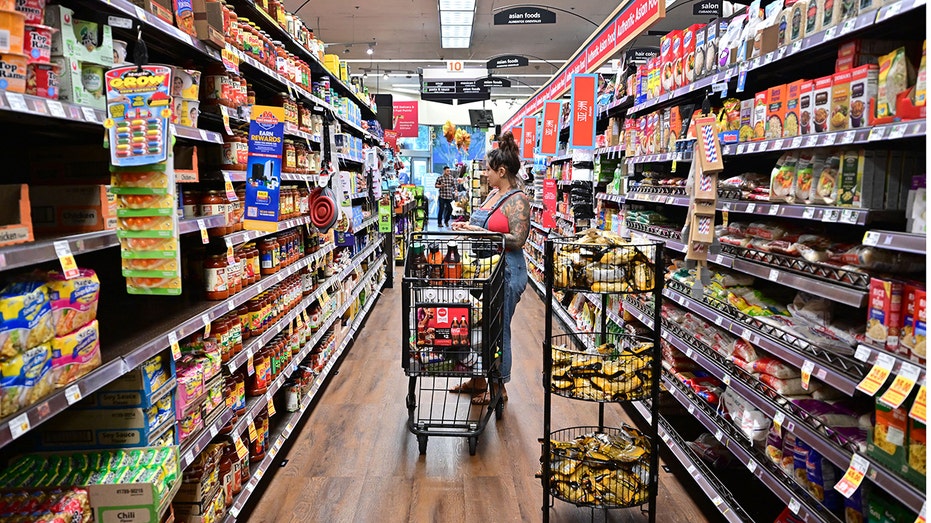 While inflation has fallen from the highs of mid-2022 — from 9.1% to 3.7% — many families have yet to see material relief.
The consumer price index is still running well above the typical pre-pandemic rate, and the cost of necessities like food, gasoline, rent and child care remain far more expensive than they were just one year ago. Chronically high prices are forcing Americans to spend about $709 more per month than they did two years ago, according to a recent estimate from Moody's Analytics.
GET FOX BUSINESS ON THE GO BY CLICKING HERE
As they spend more on everyday goods, Americans are burning through their savings, and are increasingly turning to credit cards to cover those basic expenses.