Inflation tops Americans' biggest economic concerns, Gallup survey shows
A majority of Americans are worrying about cost-of-living expenses
Americans are more worried about inflation than at any point since 1985, according to a new poll released this week. 
The Gallup survey, published Tuesday, shows that rising consumer prices are the top economic concern for Americans, with 17% of respondents calling the recent inflation spike the "nation's most important problem." That's up from 8% in January and 10% in February.
WHERE ARE SURGING CONSUMER PRICES HITTING AMERICANS THE HARDEST?
In all, a majority of Americans – 59% – said they worry about cost-of-living expenses a "great deal," according to the poll, which was conducted March 1-18 with 1,017 adults. The margin of error is 4 percentage points.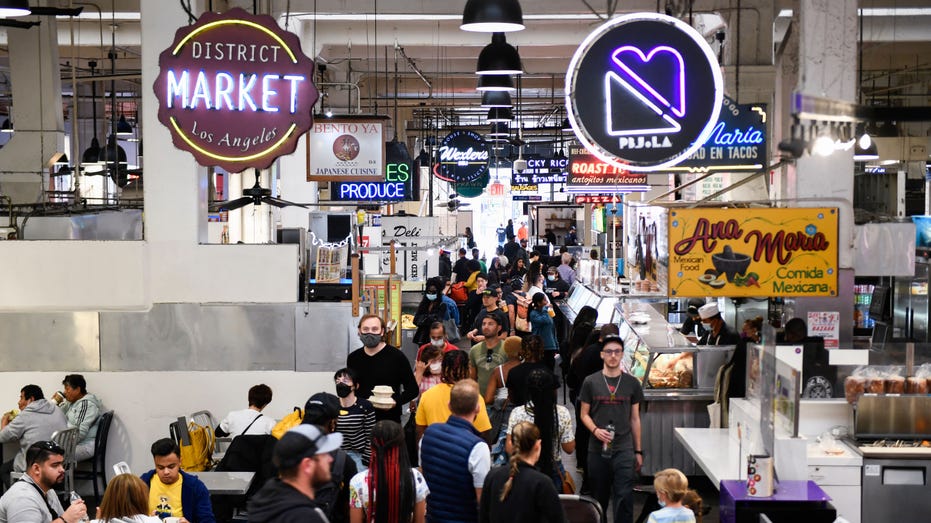 The concern is more pronounced among lower-income families: 63% of families earning $40,000 or more said they were very concerned, compared with 58% of those earning $100,000 or more. There was also a political divide, with 79% of Republicans saying they were seriously worried about inflation, versus 35% of Democrats. 
"Inflation doesn't dominate Americans' perceptions of the most important problem facing the country today the way it did in the early 1980s, but it's more top-of-mind than it's been in over three decades and appears to be taking a toll on Americans' broader economic confidence," Gallup said in the survey.
Consumer prices in the U.S. rose 7.9% in February from the previous year, the Labor Department reported earlier this month. That marked the fastest pace since January 1982, when inflation hit 8.6%.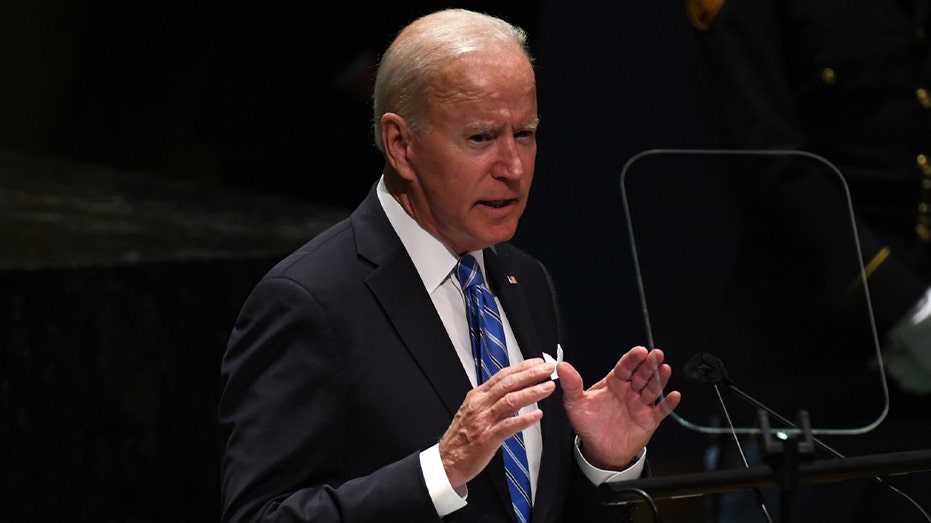 The inflation spike has been bad news for President Biden, who has seen his approval rating plunge as consumer prices rose. The White House has blamed the price spike on supply-chain bottlenecks and other pandemic-induced disruptions in the economy, while Republicans have pinned it on the president's massive spending agenda. 
Although the Biden administration and the Federal Reserve initially insisted the inflation spike was temporary and likely to dissipate as disruptions in the global supply chain dissipated, they have since shifted course. 
The economy, in general, was the second-most important economic issue facing the country in the new poll, with 11% selecting it and 58% worrying about it a "great deal."
GET FOX BUSINESS ON THE GO BY CLICKING HERE
The president has argued it's a global phenomenon brought on by a stronger-than-expected economic recovery from the pandemic, while the U.S. central bank has moved to combat the inflation spike with a series of interest rate hikes.
The Fed this month raised interest rates by 25-basis points for the first time since 2018 and has projected a series of six, similarly sized increases over the next year. Policymakers are also suggesting that they are willing to move more aggressively to quell inflation, even if it risks curtailing economic growth.