Europe bans Russian diesel imports and other refined oil products
Restrictions on crude oil from Russia already took effect in December
The European Union's ban on Russian diesel imports and other refined petroleum products went into effect on Sunday, the latest attempt by the 27-nation bloc to defund Russian President Vladimir Putin's war machine. 
The G7, which consists of the U.S., Canada, France, Germany, Italy, Japan, and the United Kingdom, also agreed to aprice cap of $100-per-barrel on Russian diesel sales for non-Western countries.
The cap is enforced by a requirement that shippers and insurers, which are largely based in the West, only handle oil products priced below the limit. A price cap of $60-a-barrel was previously placed on Russian crude oil shipments. 
"Today's agreement builds on the price cap on Russian crude oil exports that we set in December and helps advance our goals of limiting Russia's key revenue generator in funding its illegal war while promoting stable global energy markets," U.S. Treasury Secretary Janet Yellen said on Friday.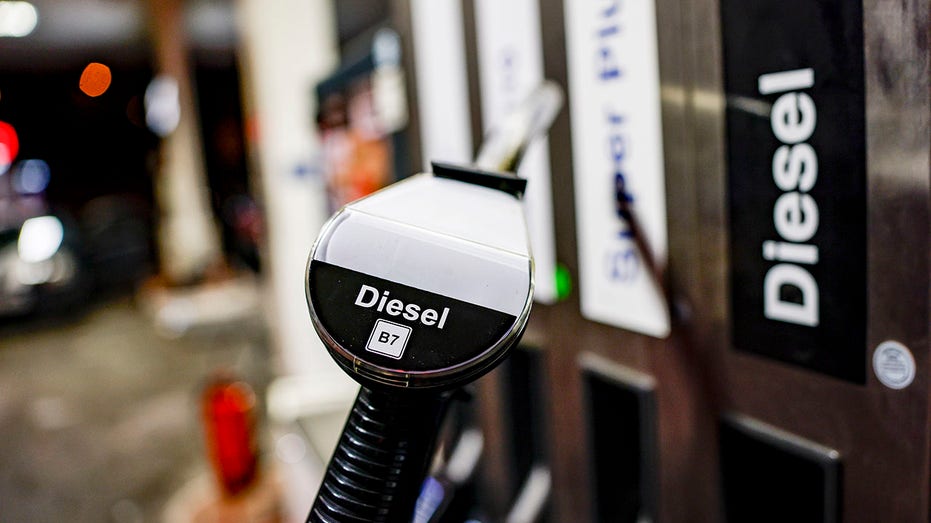 Russian coal and most crude oil is already banned in Europe, while the Kremlin has cut Europe off from natural gas shipments. 
RUSSIAN OLIGARCHS INVEST IN US COMMERCIAL REAL ESTATE, BYPASSING SANCTIONS AS FEDS WARN BANKS
The cap is supposed to prevent a spike in diesel prices, which have already been elevated in the wake of Russia's invasion of Ukraine, contributing to inflation for everyday goods that are transported by diesel-powered trucks around the world. 
Europe will also have to look elsewhere for supplies of diesel, such as the U.S., the Middle East, and India. Russia earned over $2 billion from diesel sales to Europe in December. 
CLICK HERE TO GET THE FOX BUSINESS APP
The G7 said in a joint statement on Friday that they are "prepared to review and adjust the maximum price as appropriate."
"The Price Cap Coalition commits to undertake a review of the price cap on crude oil in March to ensure that it continues to meet its twin goals, to further diminish Russian revenues while supporting energy market stability," the G7 said. 
The Associated Press contributed to this report.