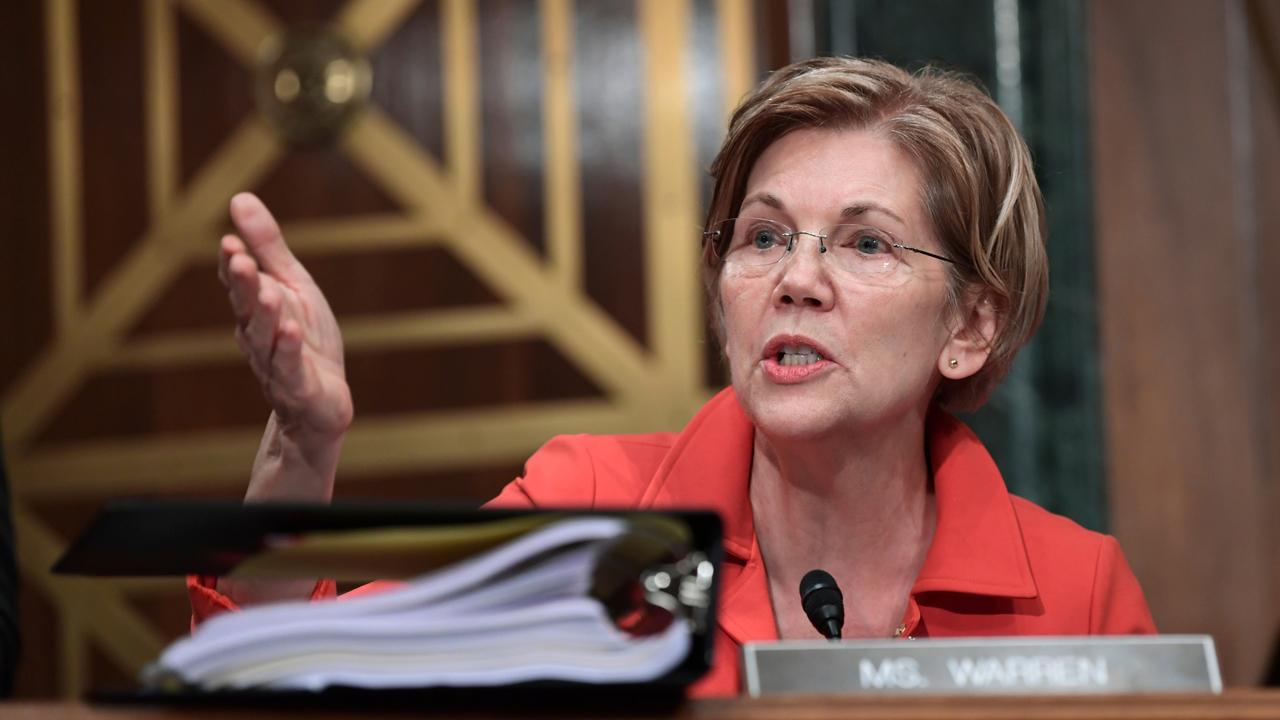 Sen. Elizabeth Warren, D-Mass., urged regulators this week to take action against banks issuing leveraged loans, warning that the practice could lead to a repeat of the 2008 financial crisis.
"I am concerned that the large leveraged lending market exhibits many of the characteristics of the pre-2008 subprime mortgage market," Warren wrote in a letter to Treasury Sec. Steve Mnuchin, Federal Reserve Chairman Jerome Powell and other top economic officials. "These loans are generally poorly underwritten and include few protections for lenders and investors."
A leveraged loan is a loan given to companies that already have poor credit ratings or a large amount of debt. Warren is one of several officials, including former Fed Chair Janet Yellen, that banks should not participate in the high-risk practice without strict regulation designed to protect lenders, investors and the overall economy from the events that led to the 2008 financial crisis.
The U.S. leveraged loan market is worth $1.1 trillion, according to Reuters. American Airlines and Party City are among the companies making use of leveraged loans.
"Banks are making a record amount of loans to companies swimming in debt, then pushing the risk to investors," Warren added on Twitter. "Just like the pre-2008 subprime mortgage market, it's a ticking time bomb that could blow another hole in our economy. Regulators must take action – before it's too late."
Faced with questioning from Warren, Fed Vice Chairman for Supervision Randal Quarles said the agency plans to examine the state of leveraged lending practices.
A consumer advocate and sharp critic of U.S. banking practices, Warren sits on the Senate Banking Committee. She has repeatedly criticized Wells Fargo for its involvement in a series of scandals that have harmed consumers in recent years, and has pushed for heavy penalties against the bank.