Nouriel Roubini: Is there a second recession coming?
Nouriel Roubini, also known as "Doctor Doom", is one of the few economists who predicted the Great Recession. Now he is warning that another steep economic slowdown is in the cards.
"I do expect a sharp economic slowdown and the likelihood of a recession by 2020," said Roubini during an interview with FOX Business' Maria Bartiromo. Because of an impending decrease in fiscal stimulus, this financial drag will get "bigger and bigger" by 2025, he warned.
Roubini, who is a professor at the New York University Stern School of Business, is widely followed among global investors after having worked for marquee institutions including; the International Monetary Fund, the Federal Reserve and the World Bank.
"For the next few years, things are fine," he said. "But then we'll have a significant slowdown of growth" he added.
This year, the U.S. economy grew at 2 percent in the first quarter and jumped 4.2 percent in the second.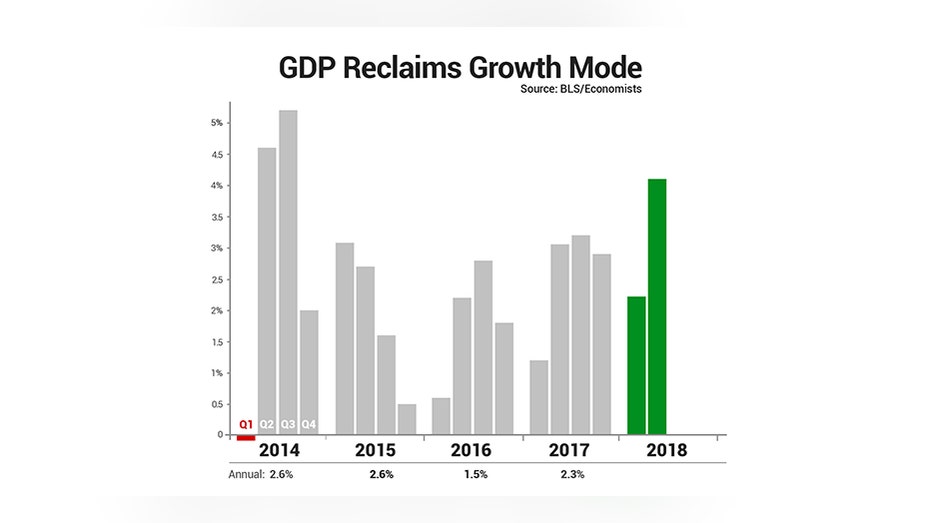 That means the economy is roughly growing at an annual rate of 3 percent, Roubini estimated. But without the fiscal stimulus, he warned that growth would likely fall below 1.8 percent by 2020.
An economic recession could also be worsened by the Federal Reserve's tightening monetary policy and a global trade war between the U.S. and China and possibly the European Union. Additionally, a lack of infrastructure spending and increased government spending could also have an impact.
In September, the Federal Reserve raised short-term interest rates for the third time this year, setting its benchmark federal funds rate between 2 to 2.25 percent. Policymakers also maintained their forecast for one more rate hike this year.
"I think they're going to do it because inflation is above target, and they have no other choice," he said. "You have the trade wars, not just trade friction. It's going to slow down growth" he warned.
For the full interview, tune into Maria Bartiromo's Wall Street on FOX Business Network which airs on Fridays at 8 pm ET.