Biden calls for end to normal Russia trade relations, ban on seafood, vodka, diamond imports
Congress must approve move to revoke Russia's 'most favored nation' status affecting imports, exports
President Biden on Friday called for an end to normal trade relations with Russia and said the U.S. is banning import of Russian seafood, vodka and diamonds.
Revoking Russia's "most favored nation" status will allow for increased tariffs on imports from the country in addition to the crushing sanctions already imposed as a consequence of Russia's invasion of Ukraine. But it must be done by Congress. Biden highlighted bipartisan support for the move in a Friday announcement in conjunction with other G7 and European Union leader. 
"Putin is an aggressor, he is the aggressor, and Putin must pay the price," Biden said.
The G7 will also seek to cut off Russia from organizations like the International Monetary Fund and the World Bank, Biden said.
"He cannot pursue a war that threatens … the very foundation of international peace and stability and ask for financial help from the international community," he said.
RUSSIA INVADES UKRAINE: LIVE UPDATES
Russia's economy is struggling under the weight of the sanctions and a deep recession is predicted in the country, according to the IMF.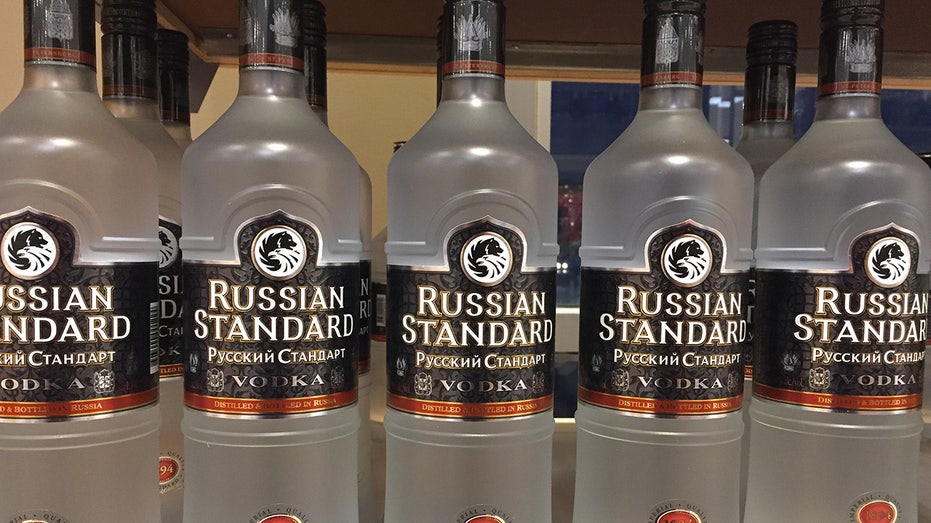 BIDEN ANNOUNCES BAN ON US IMPORTS OF RUSSIAN OIL, WARNS GAS PRICES WILL 'GO UP FURTHER'
CLICK HERE TO GET THE FOX NEWS APP
This week the president also said the U.S. will ban oil, natural gas and coal imports from Russia. 
Canada was the first major U.S. ally to remove most favored nation status for Russia last week.
The Associated Press contributed to this report.