August jobs report: Have we maxed out employment creation?
The August monthly employment report is due on Friday, and investors will look to see if hiring rebounded following July's slight miss in job additions.
The unemployment rate is forecast to dip to 3.8 percent from July's 3.9 percent, nearing an 18-year low, according to analysts polled by Thomson Reuters.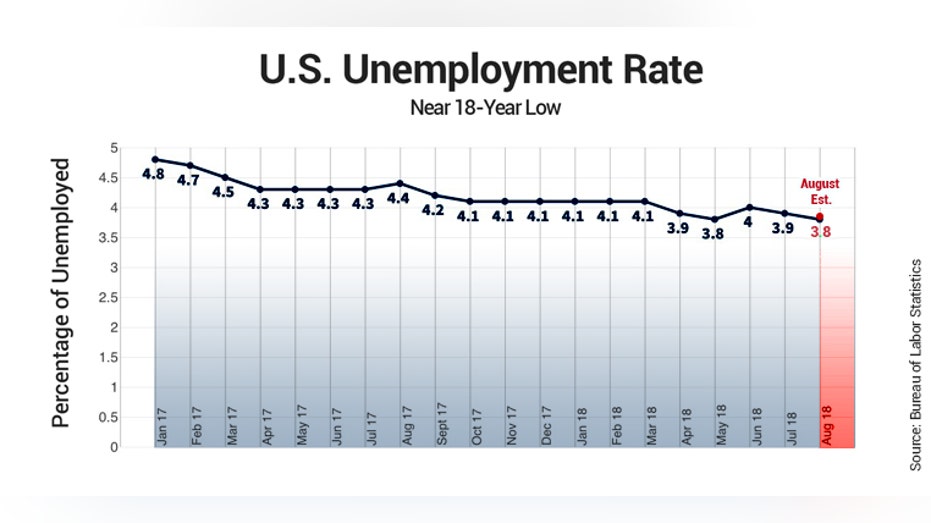 While U.S. employers likely added 191,000 jobs in August a modest jump from July. Mark Hamrick, Bankrate.com's senior economic analyst, expects a modest rebound in August hiring, but notes that monthly growth has averaged over 200,000 jobs over the past three months, a "quite impressive" and likely unsustainable average over the intermediate term.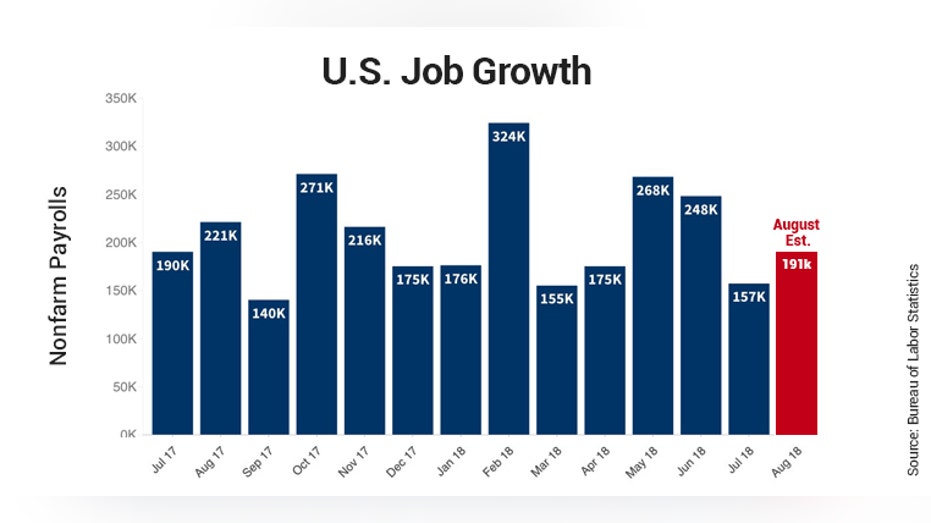 Thursday's private payrolls report by ADP showed that private sector hiring missed expectations, increasing by 163,000 versus forecasts for 190,000.
The U.S. economy added 157,000 jobs in July, below analyst expectations for 190,000 jobs to be added in the month. The unemployment rate decreased month over month from June's 4 percent and wage growth met expectations.