August jobs growth tops expectations, unemployment holds near 18-year low
The U.S. jobs market is humming along, with hiring picking up in August and paychecks growing while the unemployment rate held steady.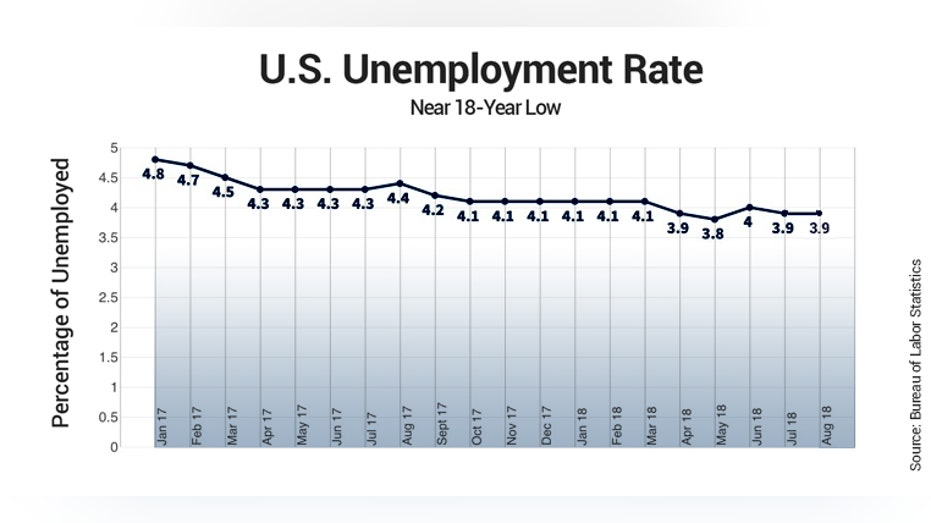 Payrolls increased by 201,000 in August and the unemployment rate stayed at 3.9 percent. Analysts polled by Thomson Reuters anticipated an additional 191,000 jobs with the unemployment rate decreasing to 3.8 percent from July's 3.9 percent.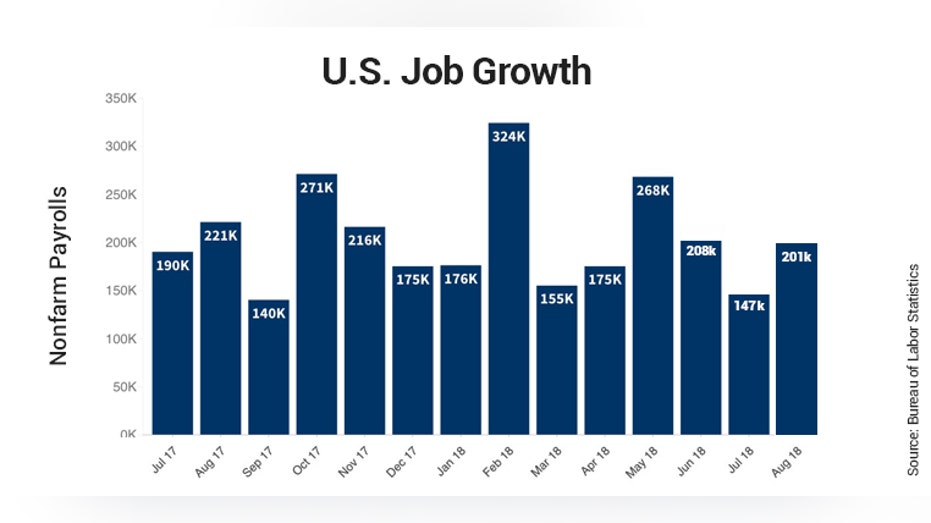 This is the 95th straight month that U.S. employers have added jobs, according to Dow Jones.
Wages picked up in August, with the annual wage growth increase moving up to 2.9 percent from July's 2.7 percent. The sluggish pace of wage growth has concerned some economists, but the latest reading shows that companies are having to boost pay to attract workers.
June jobs additions were revised to 208,000 and July to 147,000, a net downward revision.