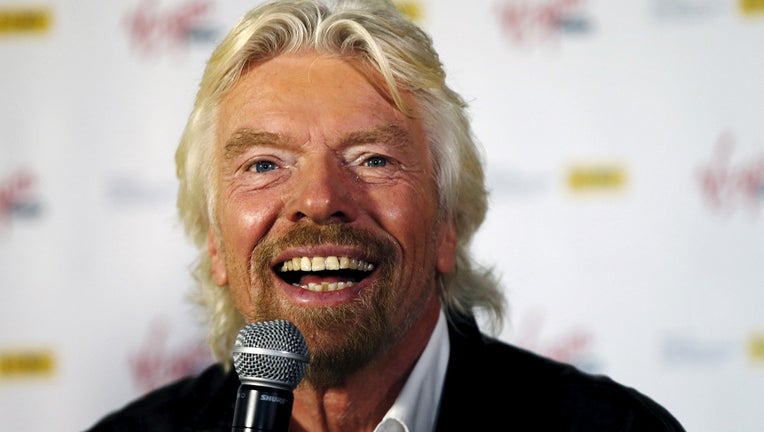 The disappearance and possible murder of a prominent Saudi writer is drawing swift reaction from business leaders starting with British billionaire Richard Branson.
Branson said on Thursday that his Virgin Group would suspend its discussions with Saudi Arabia's Public Investment Fund over a planned $1 billion investment in the group's space ventures, in light of the disappearance of Jamal Khashoggi.
"What has reportedly happened in Turkey around the disappearance of journalist Jamal Khashoggi, if proved true, would clearly change the ability of any of us in the West to do business with the Saudi government," Branson said in a statement.
Branson also said he would suspend his directorship in two Saudi tourism projects around the Red Sea.
Khashoggi, a prominent critic of Saudi policies and a Washington Post writer, has been missing since Oct. 2 and was last seen entering the Saudi consulate in Istanbul.
Media companies are pulling out of a Saudi investment conference due to growing outrage over the disappearance, according to Reuters.
Economist Editor-In-Chief Zanny Minton Beddoes announced that she will not participate in the Future Investment Initiative conference in Riyadh.
Andrew Ross Sorkin, a New York Times business journalist, tweeted that he would not attending the conference, saying he was "terribly distressed by the disappearance of journalist Jamal Khashoggi and reports of his murder."
The New York Times has also decided to pull out of the event as a media sponsor, while the Financial Times said in a statement that it was reviewing its involvement as a media partner.
The chief executives of Uber Technologies  and Viacom have also decided not to attend.
Kentucky Senator  Rand Paul said he plans to introduce a bill to cut military aid to Saudi Arabia over the missing writer.
President Trump said on Thursday that the United States has investigators overseas to assist Turkey in its investigation of the writer's disappearance and that they were also working with Saudi Arabia.
Over the years, Trump has been involved in a number of business deals with Saudi Arabia.