Former Enron CEO released from prison to halfway house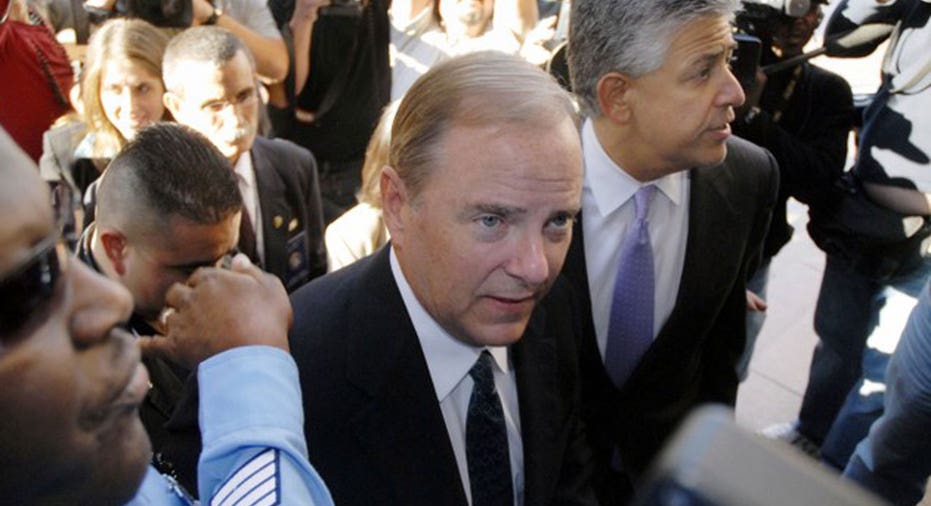 Jeffrey Skilling, the former chief executive officer of Enron, has been released from an Alabama prison camp to a Houston halfway house.
Skilling had been sentenced to  24-years in prison for his role in the scandal and financial collapse of the energy company.
That's according to records from the U.S. Bureau of Prisons reported by Reuters.
Lawyers for Skilling were not immediately available for comment.
In May 2006, a jury convicted Skilling of 19 counts of conspiracy, securities fraud, insider trading and lying to auditors for his role in maintaining a facade of success as Enron's energy business crumbled.
In 2013, his  jail term was reduced to 14 years, accepting a deal struck between prosecutors and Skilling's lawyers.
Under the deal, more than $40 million of Skilling's fortune, which had been frozen since his conviction in 2006, was to be distributed to victims of Enron's collapse.
Enron's 2001 collapse threw thousands out of work, sparked federal probes and prompted Congress to crack down on corporate accounting abuses.
Enron founder Kenneth Lay also was found guilty of multiple counts of conspiracy and fraud. He died of heart failure six weeks after the trial ended, prompting a federal judge to throw out the conviction.