Disney corporate affairs chief Geoff Morrell steps down after three months
Morrell was named chief corporate affairs officer in December
The Walt Disney Company's Chief Corporate Affairs Officer Geoff Morrell is stepping down from his position, according to an email sent to company executives, FOX Business has confirmed.
Morrell had served in the role for just three months, during a period of political turmoil for the entertainment company after it took sides in Florida's Parental Rights in Education legislation.
DESANTIS SPOKESPERSON: 'DISNEY WILL PAY ITS FAIR SHARE OF TAXES'
In an email obtained by FOX Business, Walt Disney Company CEO Bob Chapek told company executives that Morrell is "leaving the company to pursue other opportunities."
Morrell told his staff in an email that it has become "clear" that he's not the right fit in the position.
"After three months in this new role, it has become clear to me that for a number of reasons it is not the right fit," Morrell wrote. "After talking this over with Bob, I have decided to leave the company to pursue other opportunities."
DISNEY SHAREHOLDER TELLS CEO CHAPEK TO STOP WASTING MONEY ON 'POLITICAL CRUSADES'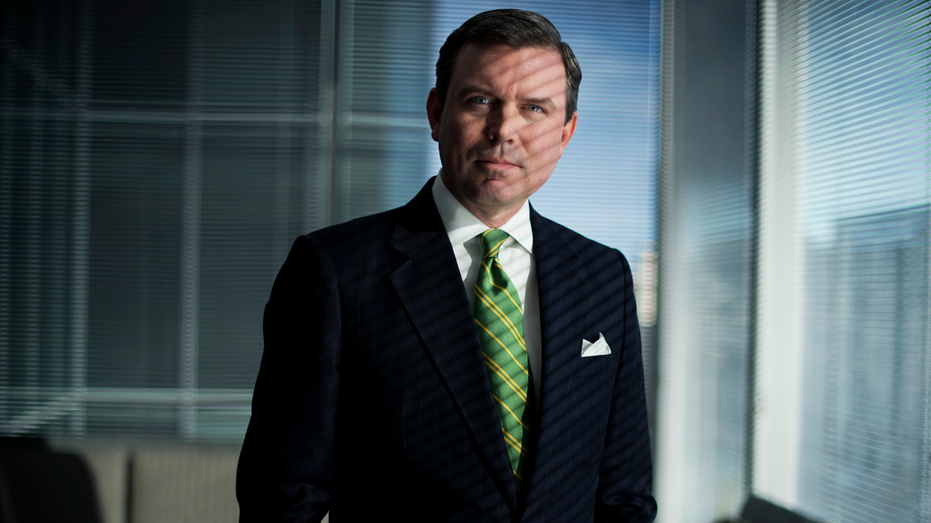 Morrell previously served as Pentagon press secretary under former President Bush and former President Obama before joining BP America as its head of communications in 2011.
Chapek announced several changes to the company's leadership team as well.
GET FOX BUSINESS ON THE GO BY CLICKING HERE
Kristina Schake will shift to a new role, leading the company's communications efforts as executive vice president, global communications.
Horacio Gutierrez, general counsel for the Walt Disney Company, will lead the company's government relations and global public policy efforts.