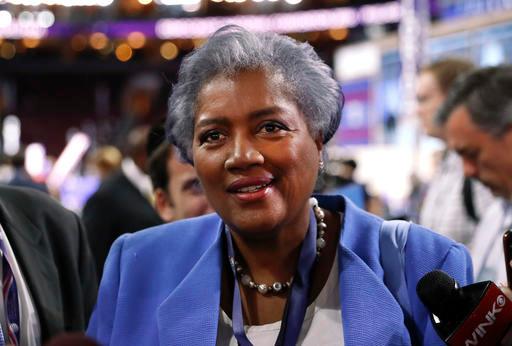 Former Democratic National Committee (DNC) official Donna Brazile said Tuesday that a top campaign adviser to Hillary Clinton in 2008 who was reportedly docked several weeks pay after allegations of sexual harassment should draw a more severe punishment.
"As you well know Mrs. Clinton just recently acknowledged that she reached out to the woman again," Brazile, former interim chairwoman of the DNC, told FOX Business' Maria Bartiromo on "Mornings with Maria." "I was disappointed when I heard that this individual was not reprimanded more."
BuzzFeed reported that Burns Strider sexually harassed two assistants  at pro-Clinton super PAC Correct the Record including inappropriate touching, kissing and sending suggestive emails. According to The New York Times, Clinton kept Strider on staff in spite of the allegations. Strider was ultimately fired in the summer of 2015 after an investigation at Correct the Record over conduct including sexual harassment.
Brazile, who resigned from CNN in October of 2016 over leaked questions to the Clinton campaign, emphasized the importance of eliminating harassment.
"I'm focusing on the future," she said. "We need to make sure that our workplace is free of harassment of any individual."
Continue Reading Below
Advertisement