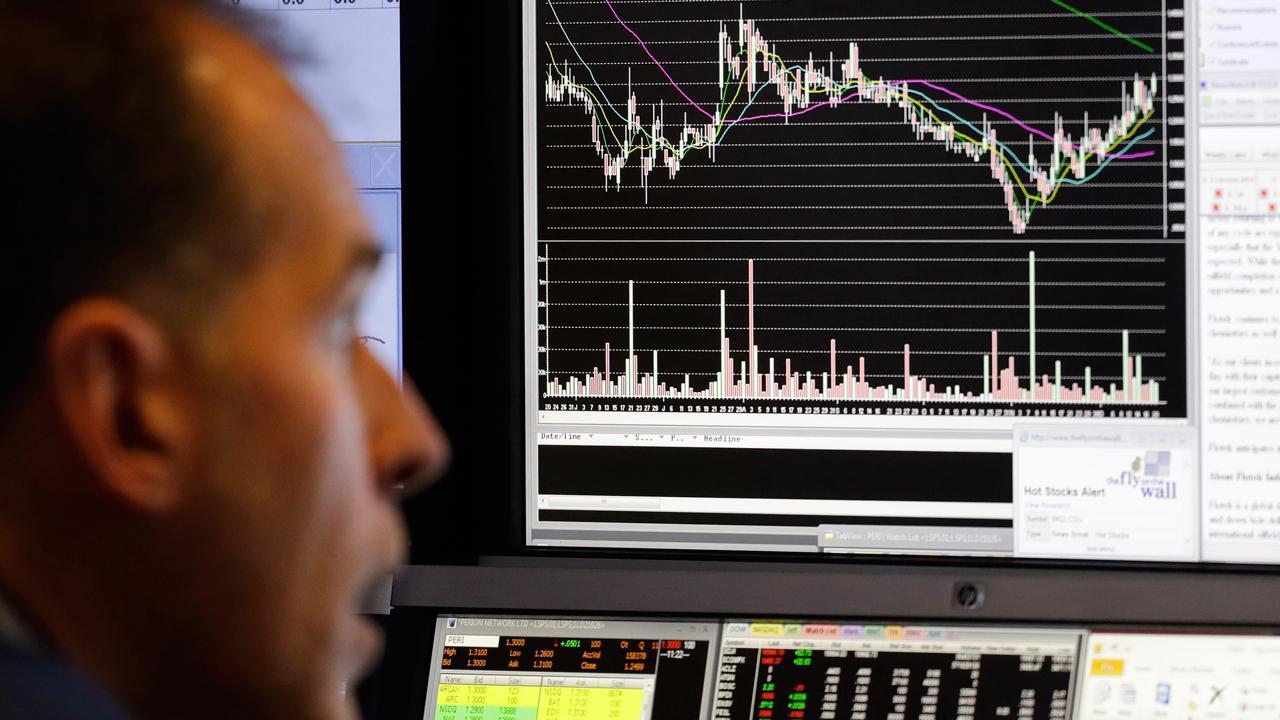 Monday, Feb. 5: Dow plunges 1,175 points
Monday started off as a normal trading day, but things got extremely volatile with the Dow industrials tumbling more than 1,500 points in the afternoon– the largest intraday collapse in market history.
While there wasn't any particular data point that triggered the collapse, some analysts pointed toward a continuation of the slump from Friday, which was attributed to rising bond yields and the concern that rising inflation could result in the Federal Reserve tightening monetary policy more quickly than expected.
The Dow regrouped a bit from its intraday low, but it still closed down 1,175 points, its largest point drop in history.
The S&P 500 fell 4.1%, losing $965.9 billion in market value, while the Nasdaq Composite dropped 3.8%.
Tuesday, Feb. 6: Dow adds 567 points
For Tuesday, there were hopes that stocks would claw back following their massive losses. While the Dow did manage to close up 567 points, it was a wild session. The Dow traded in a range of almost 1,200 points and changed direction 29 times, according to Dow Jones Newswires.
The S&P 500 gained 1.7% and the Nasdaq Composite rose 2.1%.
Wednesday, Feb. 7: Dow dips 19 points
While the Dow swung in a huge range of over 500 points on Wednesday, it had a lackluster finish, closing down 19 points.
The S&P 500 declined 0.5% and the Nasdaq Composite fell 0.9%.
Thursday, Feb. 8: Dow slides 1,032 points
On Thursday, the Dow posted its second-biggest point drop ever, shedding 1,032 points which ranks second to Monday's point decline. To note, while the Dow posted some massive point swings this week, following the Dow's meteoric rise, on a percentage basis the movements seem historically insignificant.
The Dow's 1,032 point drop on Tuesday is equivalent to a 4.15%, which ranks around 156th in percentage terms but second by point decline.
Friday, Feb. 9: Dow rallies 330 points
Volatility continued to grip Wall Street to close out a wild week. The Dow slipped as much as 500 points with the market swinging between gains and losses. Stocks mounted a strong rally heading into the closing bell.
The Dow, which had its worst week since January 2016, ended Friday at 24,190.90. The S&P 500 gained 1.49%, hitting 2,619. The Nasdaq rose 1.44% to 6,874.49.
The CBOE Volatility Index—known as Wall Street's "fear gauge"—settled at 29.06. The VIX touched a new 52-week high of around 50 Monday.
Continue Reading Below
Advertisement